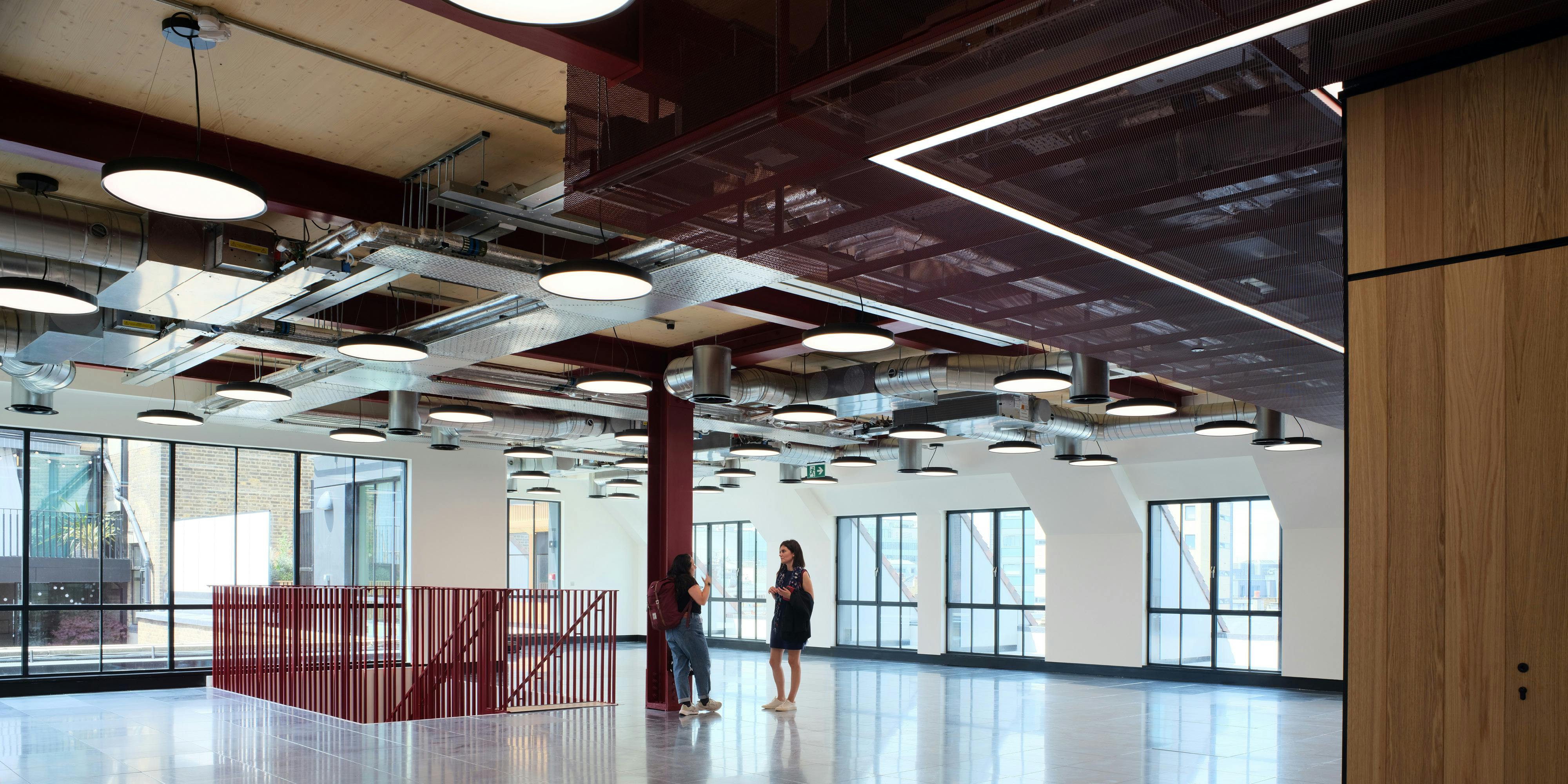 A new roof extension to a period building within a conservation area was a contentious planning issue. Our successful strategy was to conceal the extension behind a shallow pitch traditional mansard roof profile. This presents a seamless façade to Mortimer Street, while concealing an additional 4,000 sqft work space. The façade also protects the new roof terrace from street noise, and creates a cosy, timber-clad green sanctuary.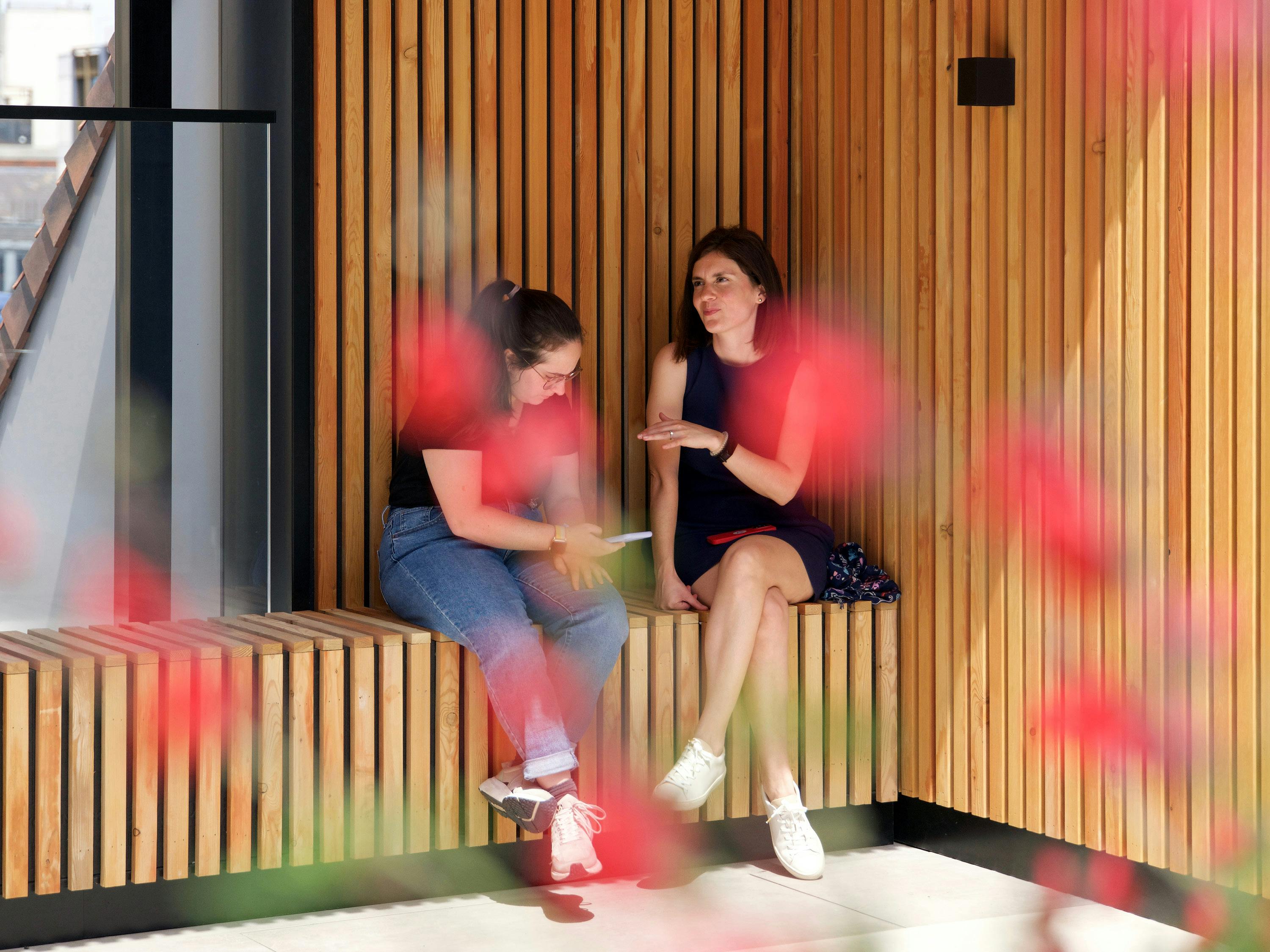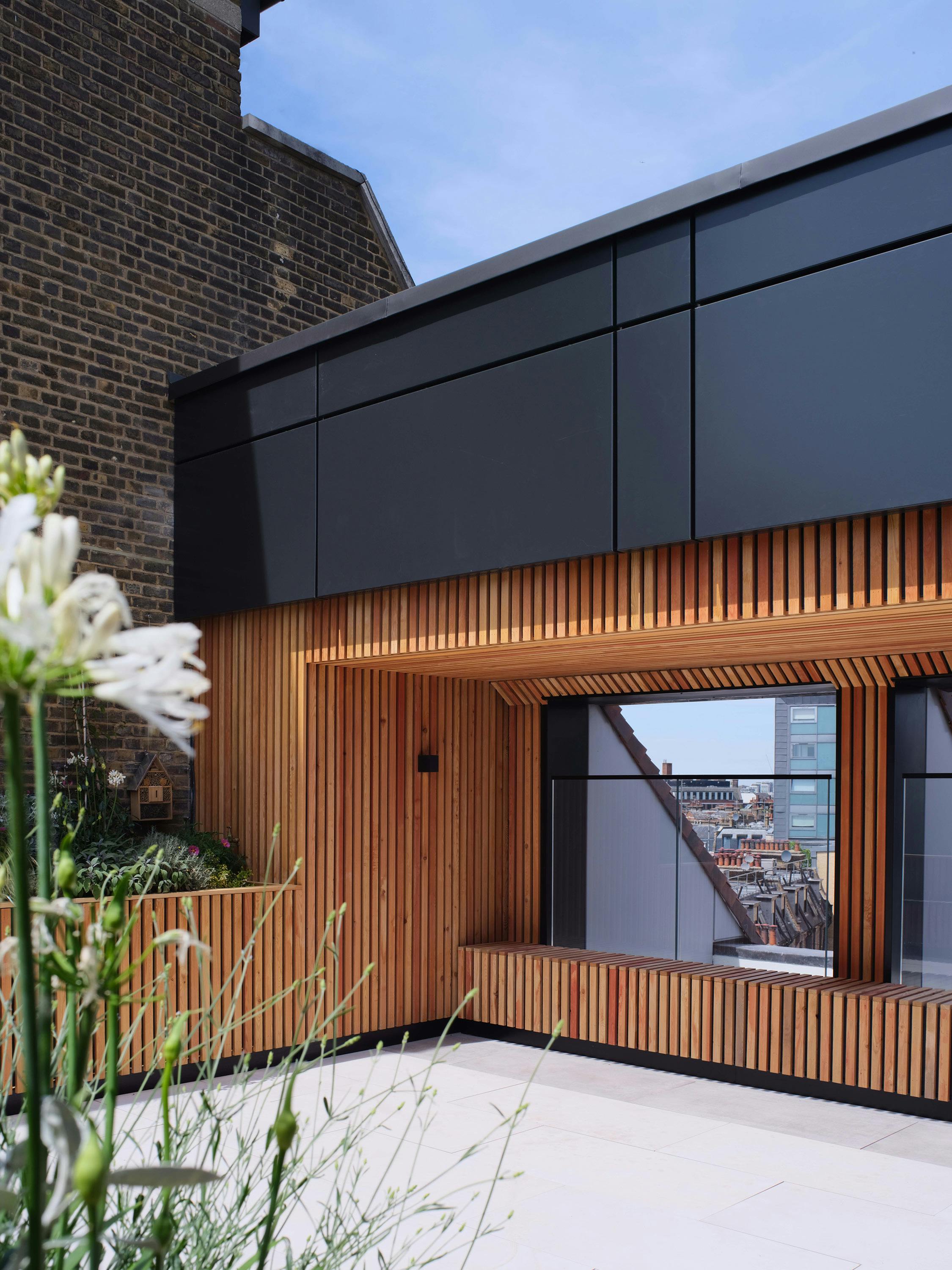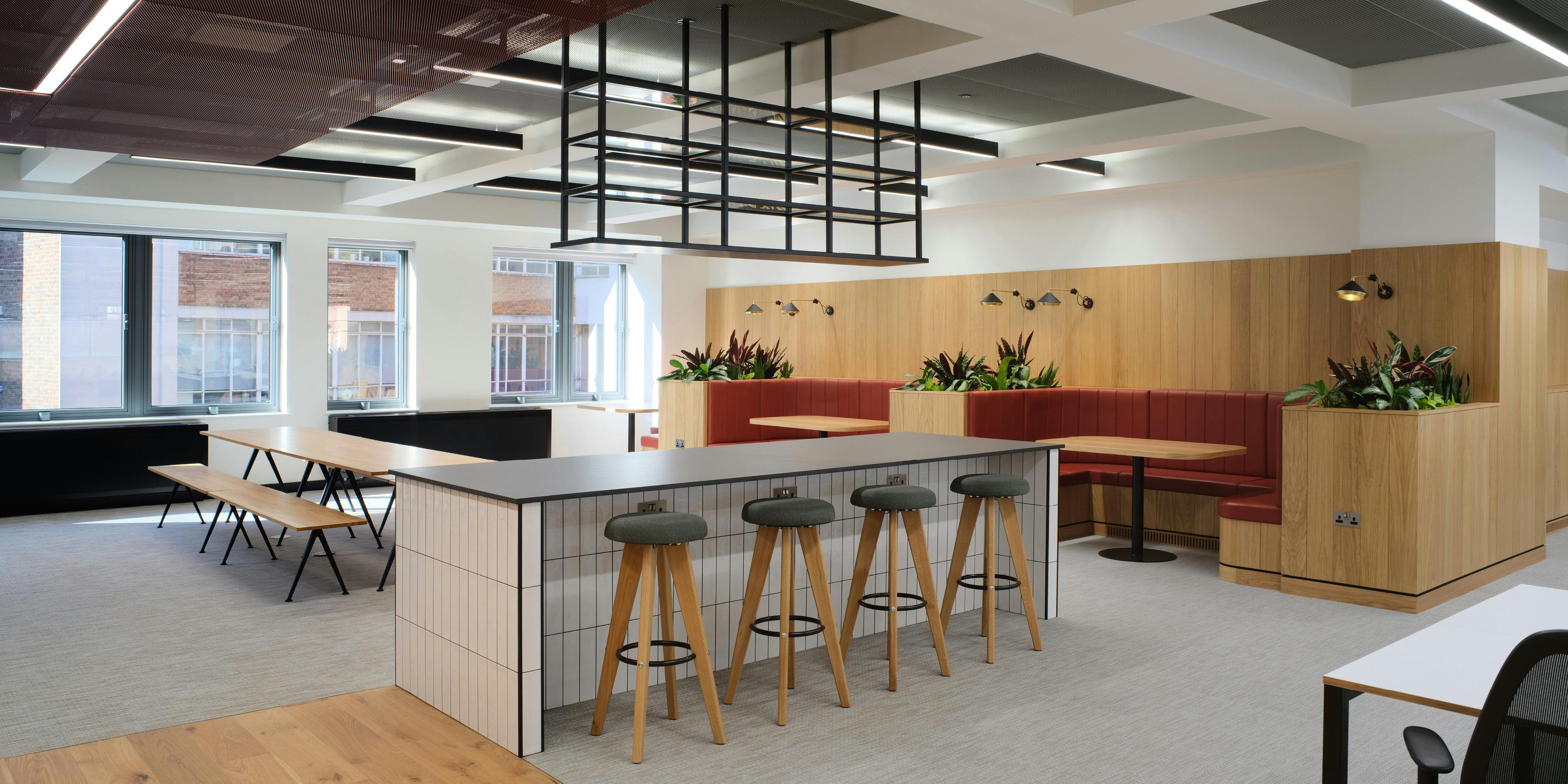 The new roof extension creates a duplex office suite over the top two floors. A dramatic red staircase sets this space apart and the exposed services and CLT soffit create a synergy with the timber-clad roof terrace beyond. Meanwhile, the second floor refurbishment celebrates the building's original features. This fully-fitted suite was taken beyond CAT A with its own arrival space, meeting rooms, break-out and kitchen areas.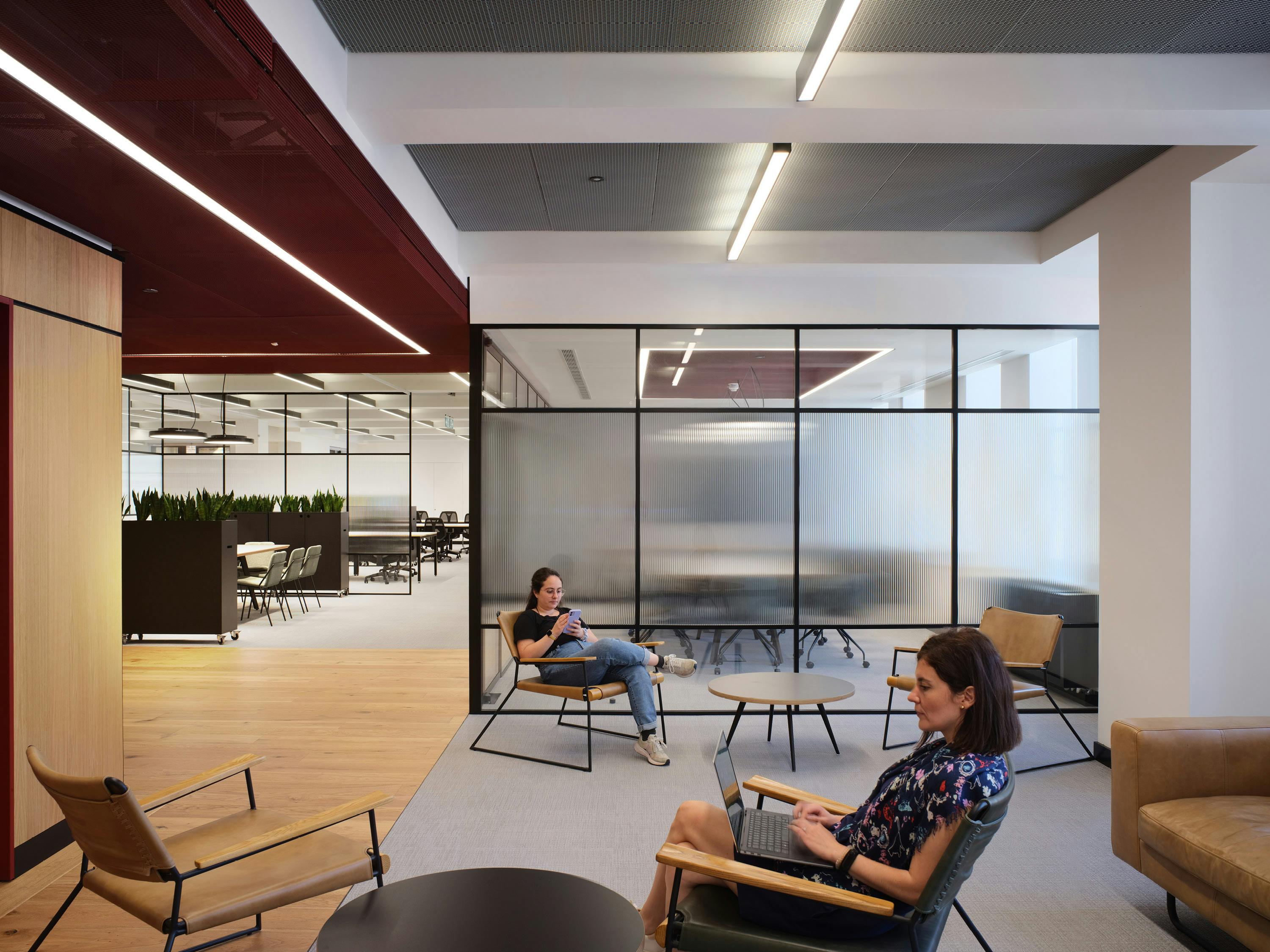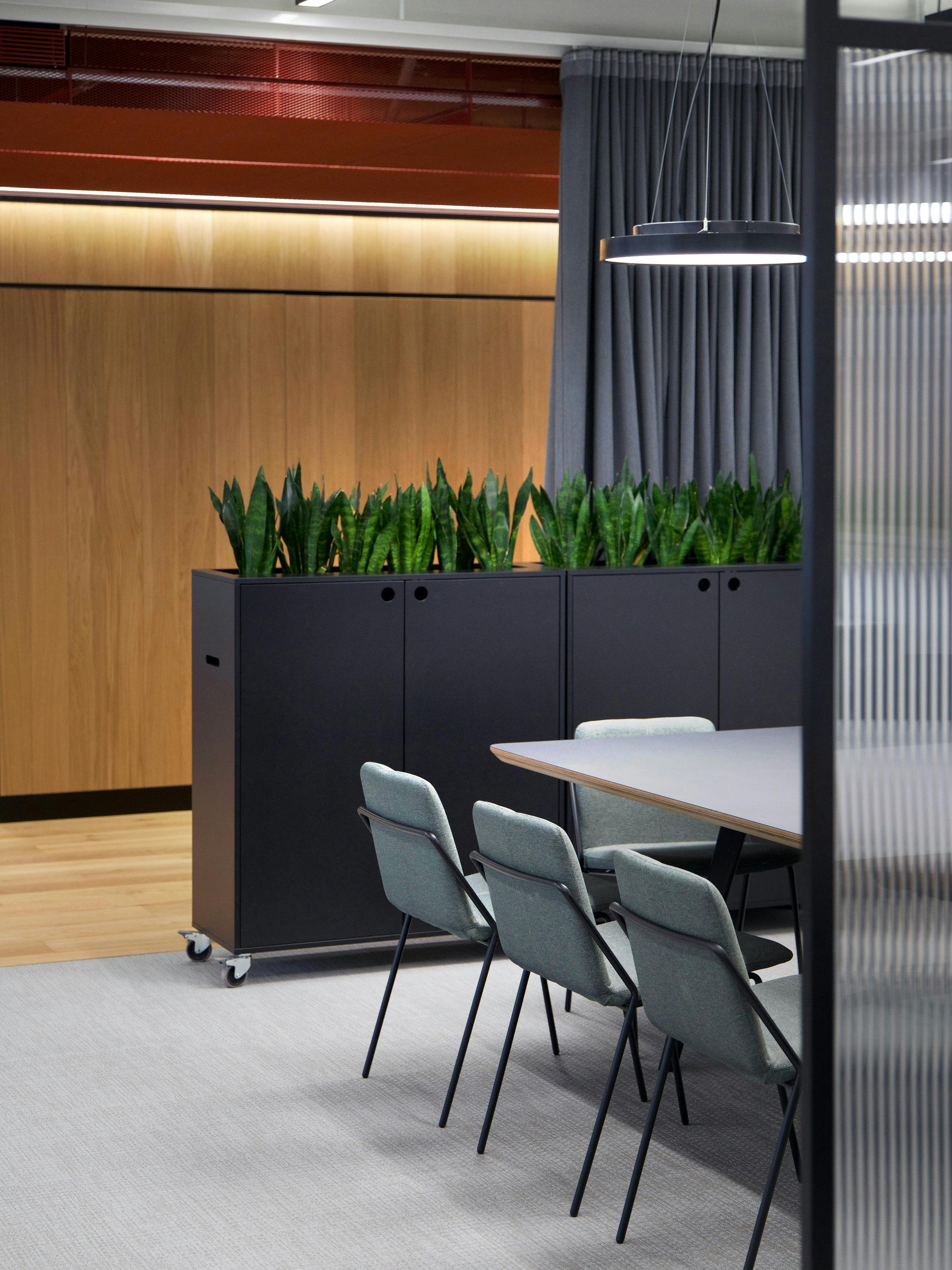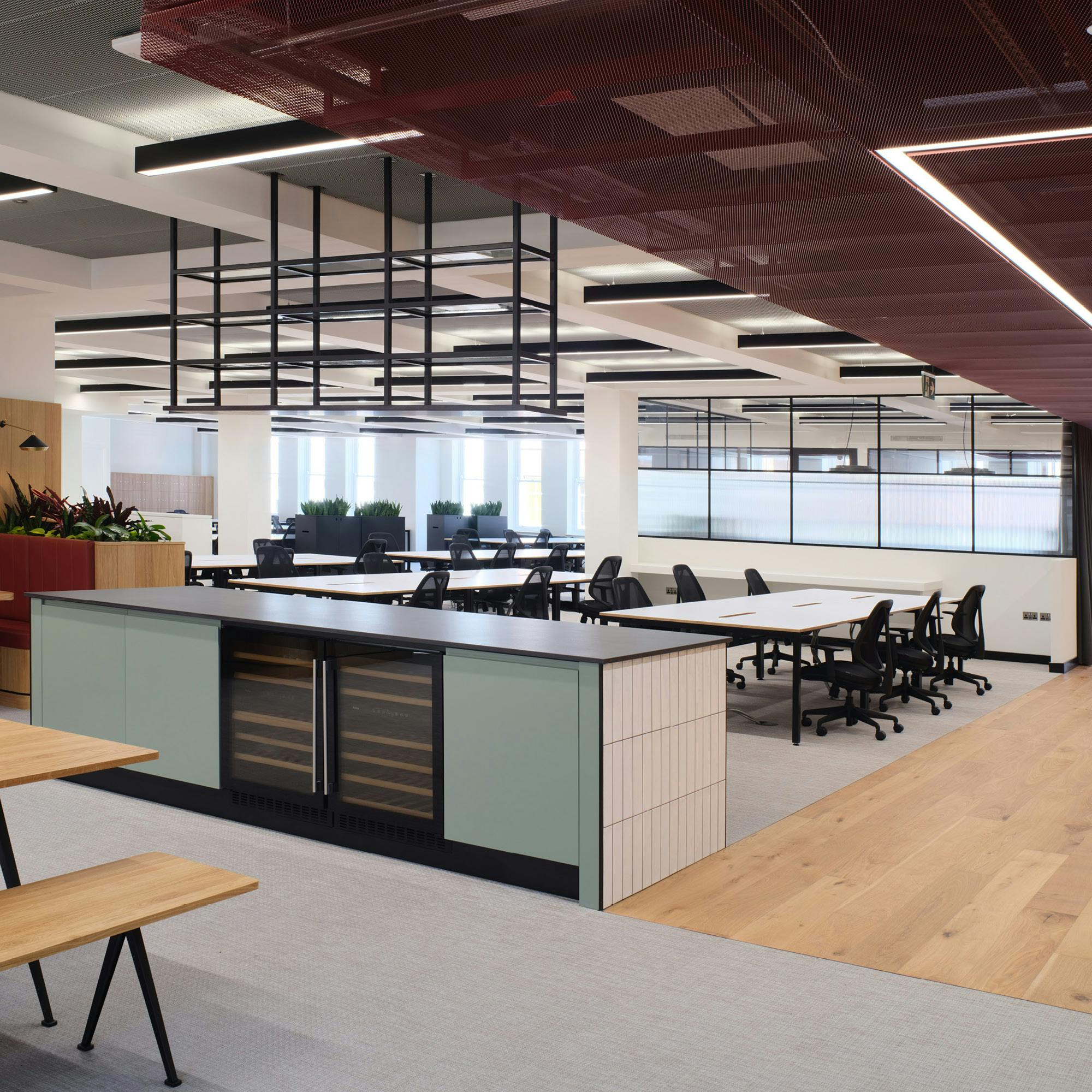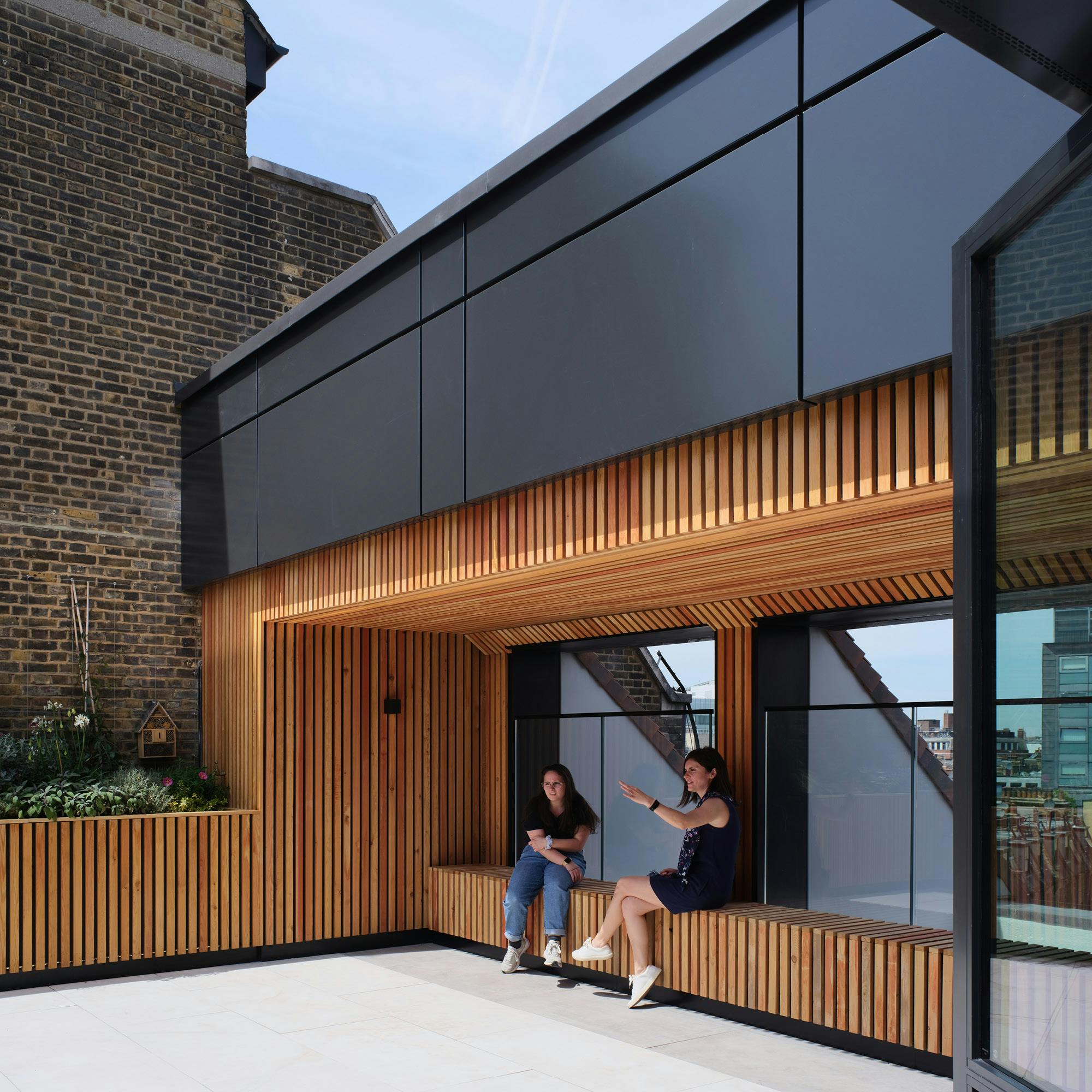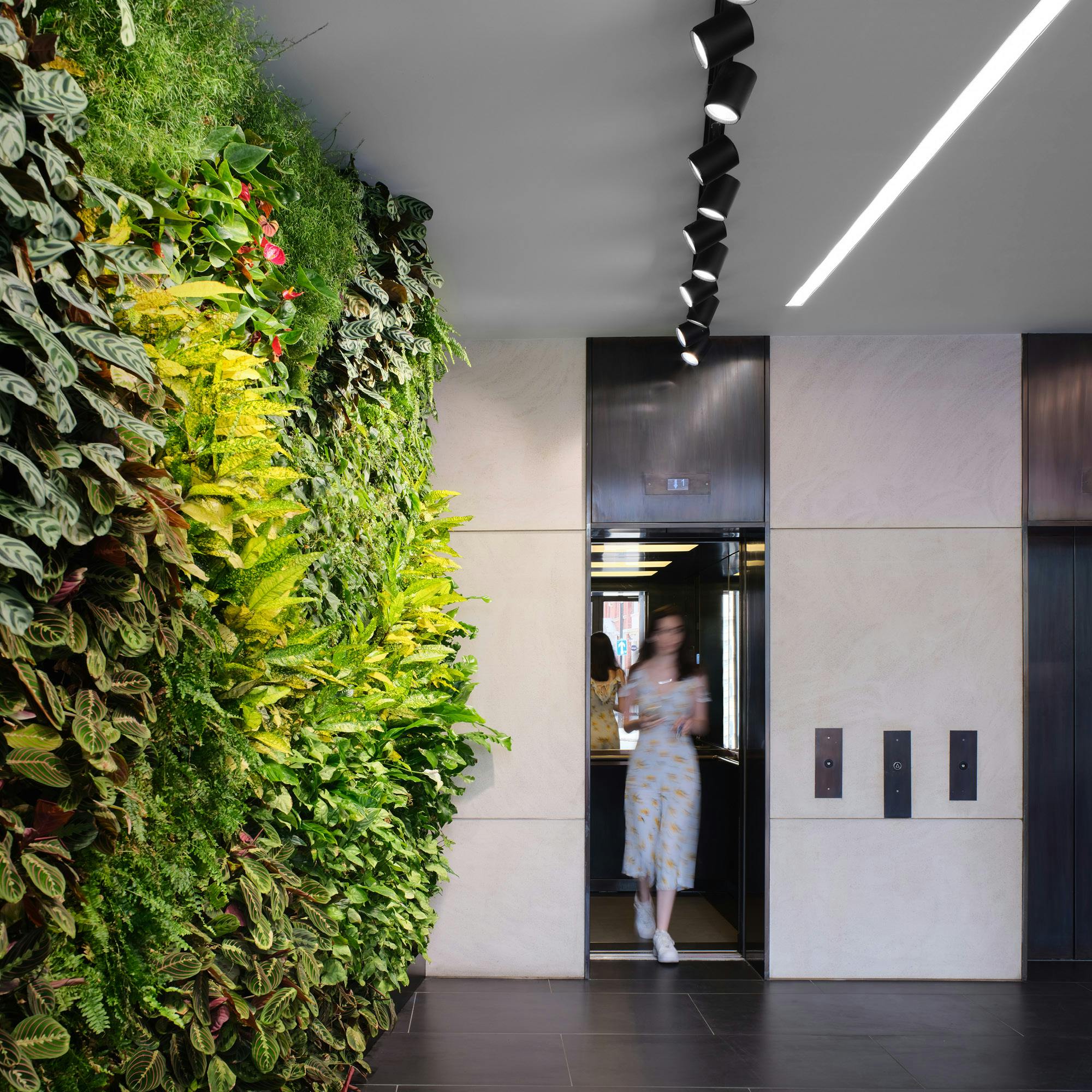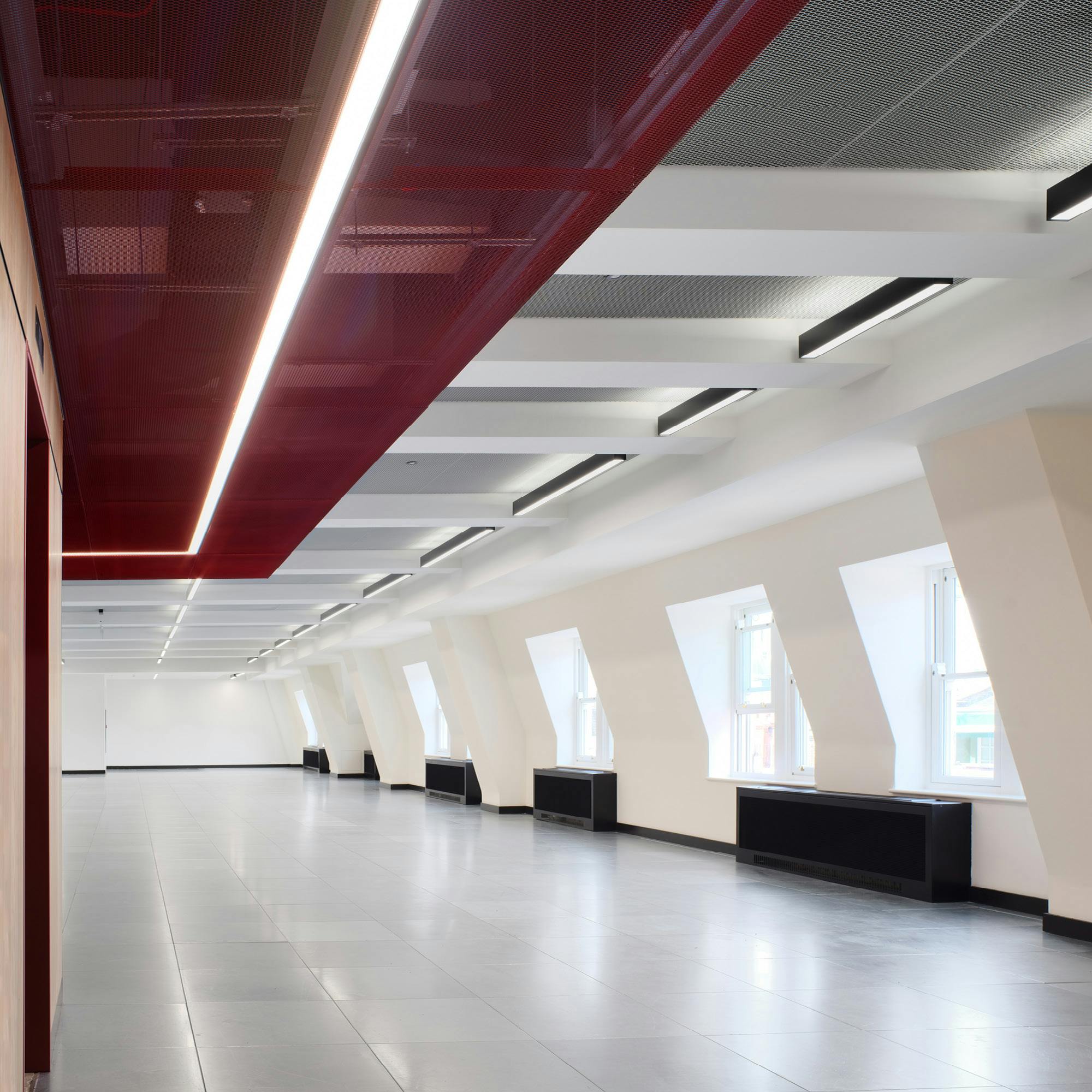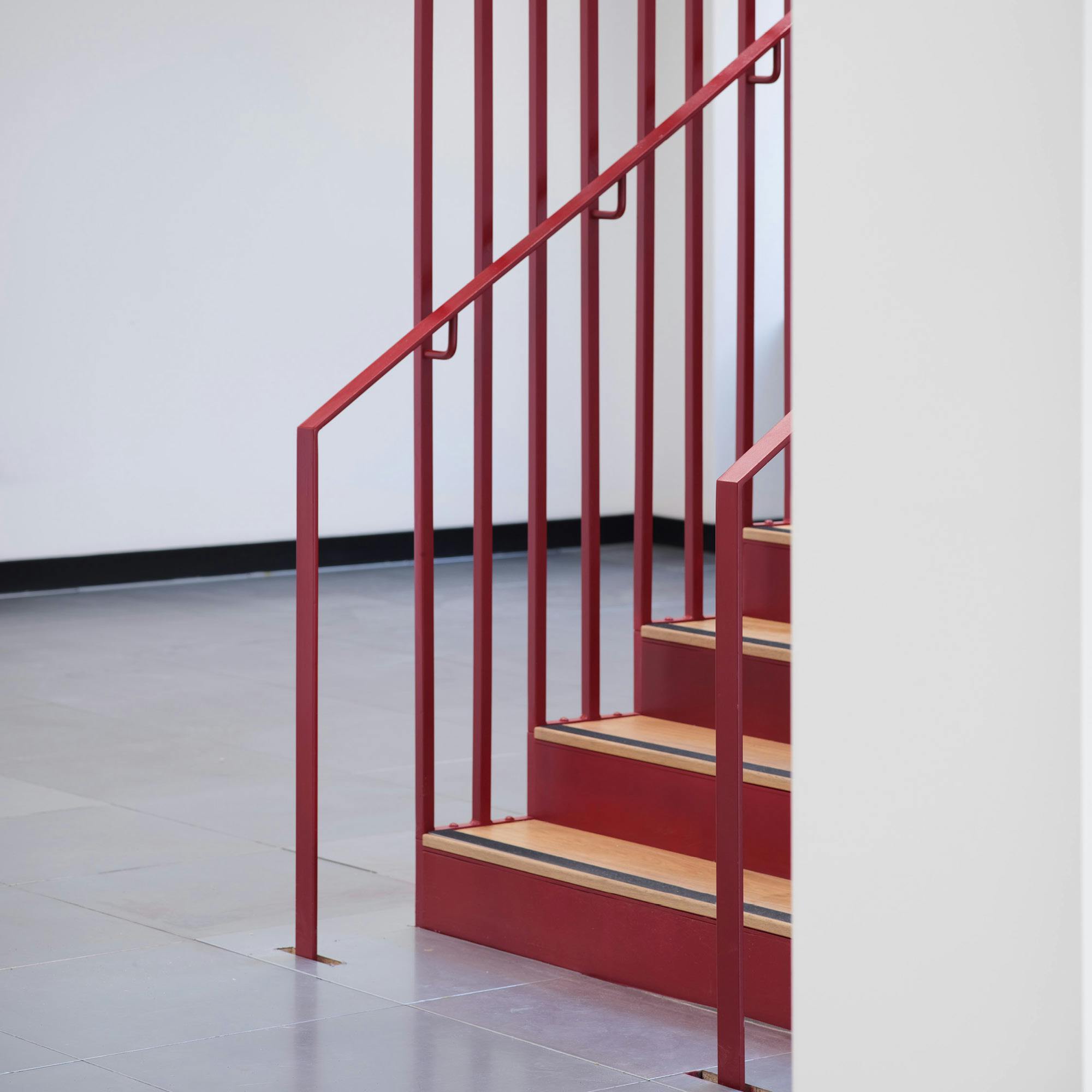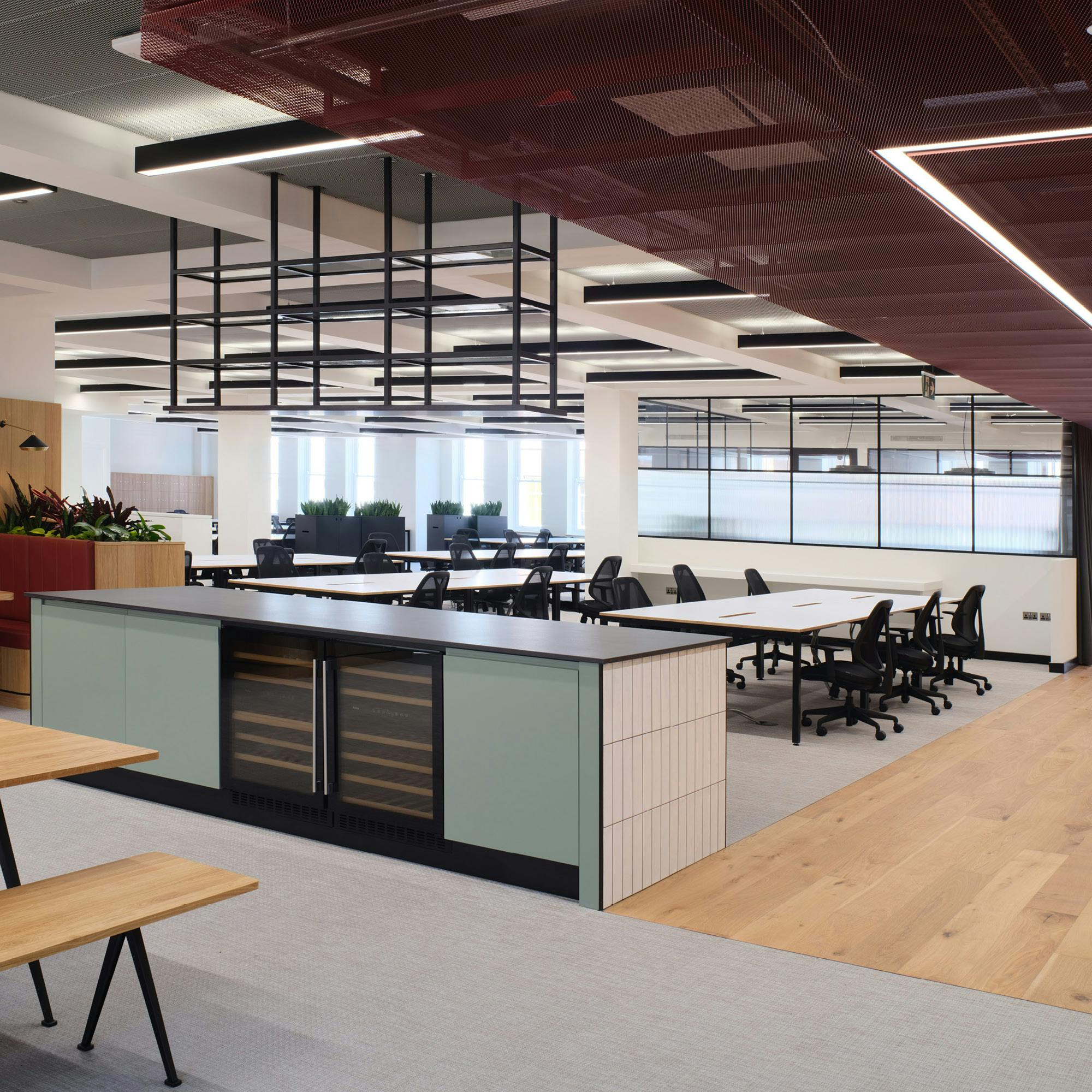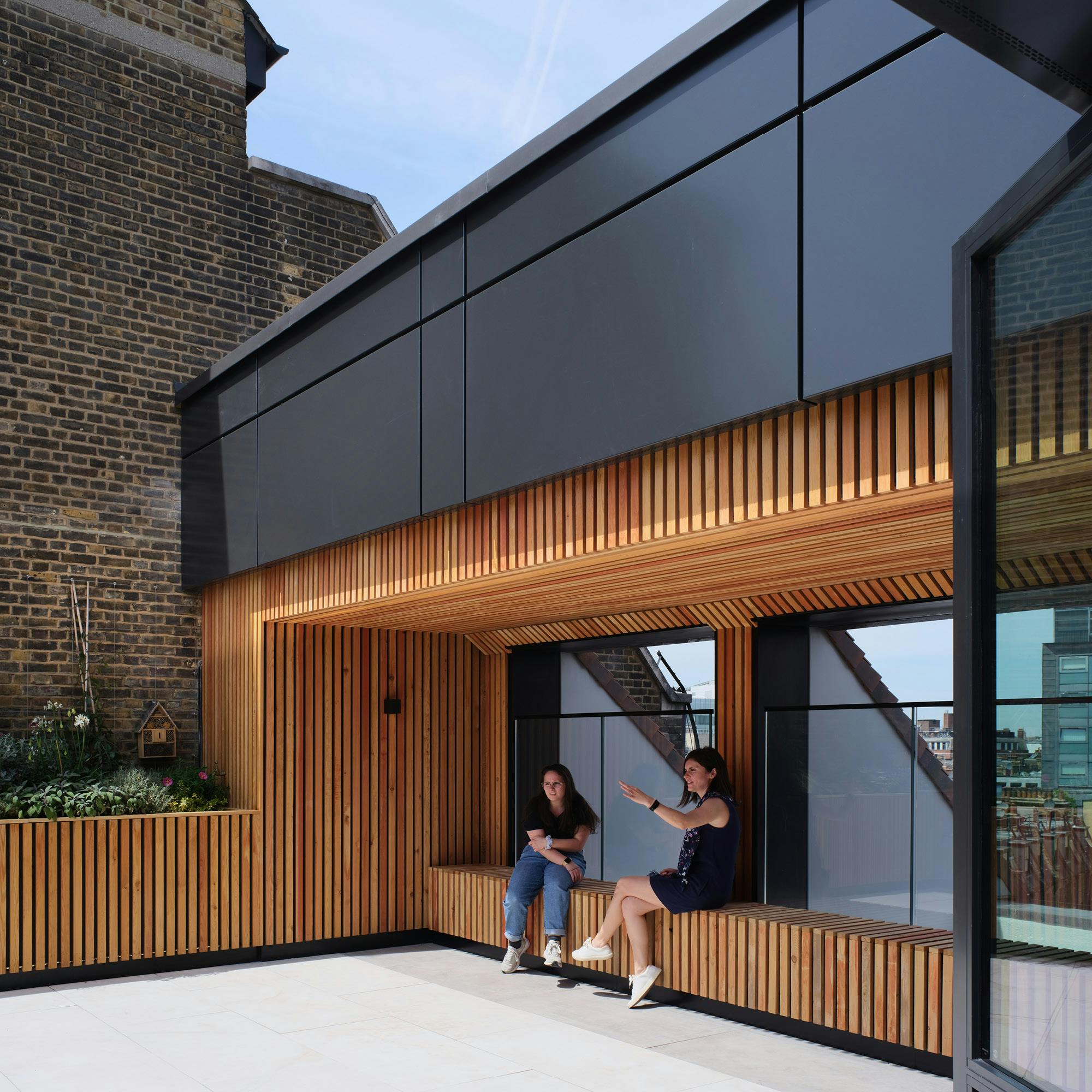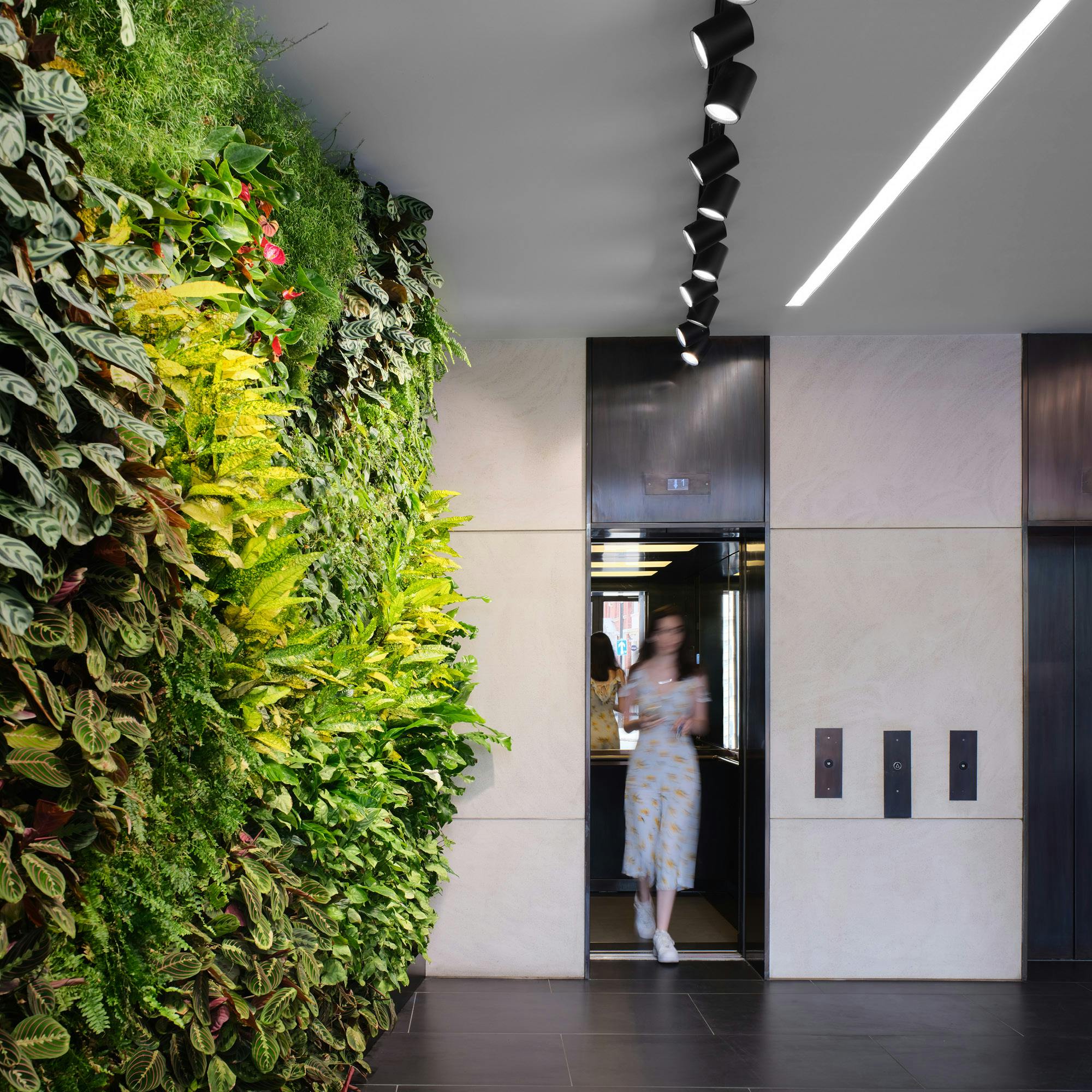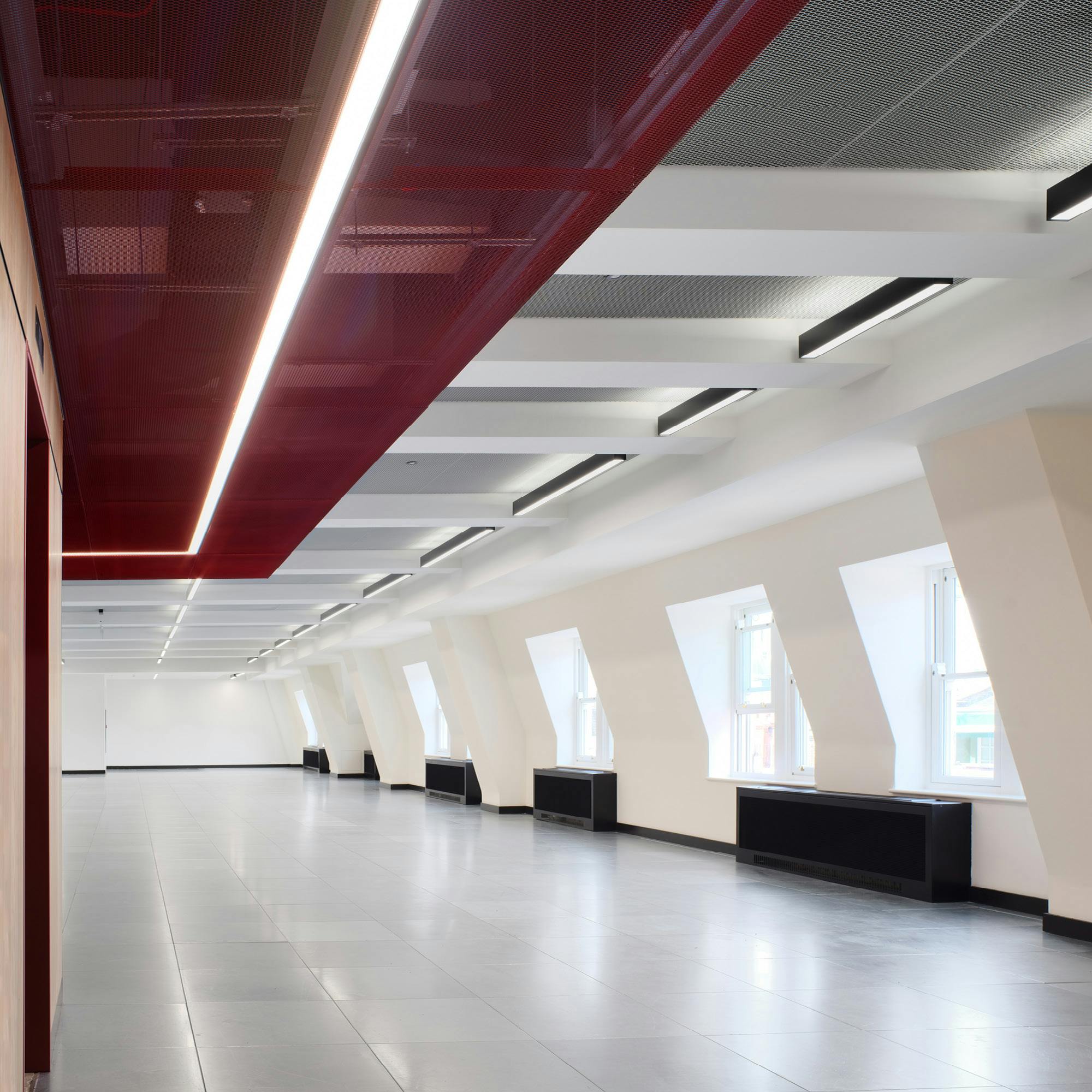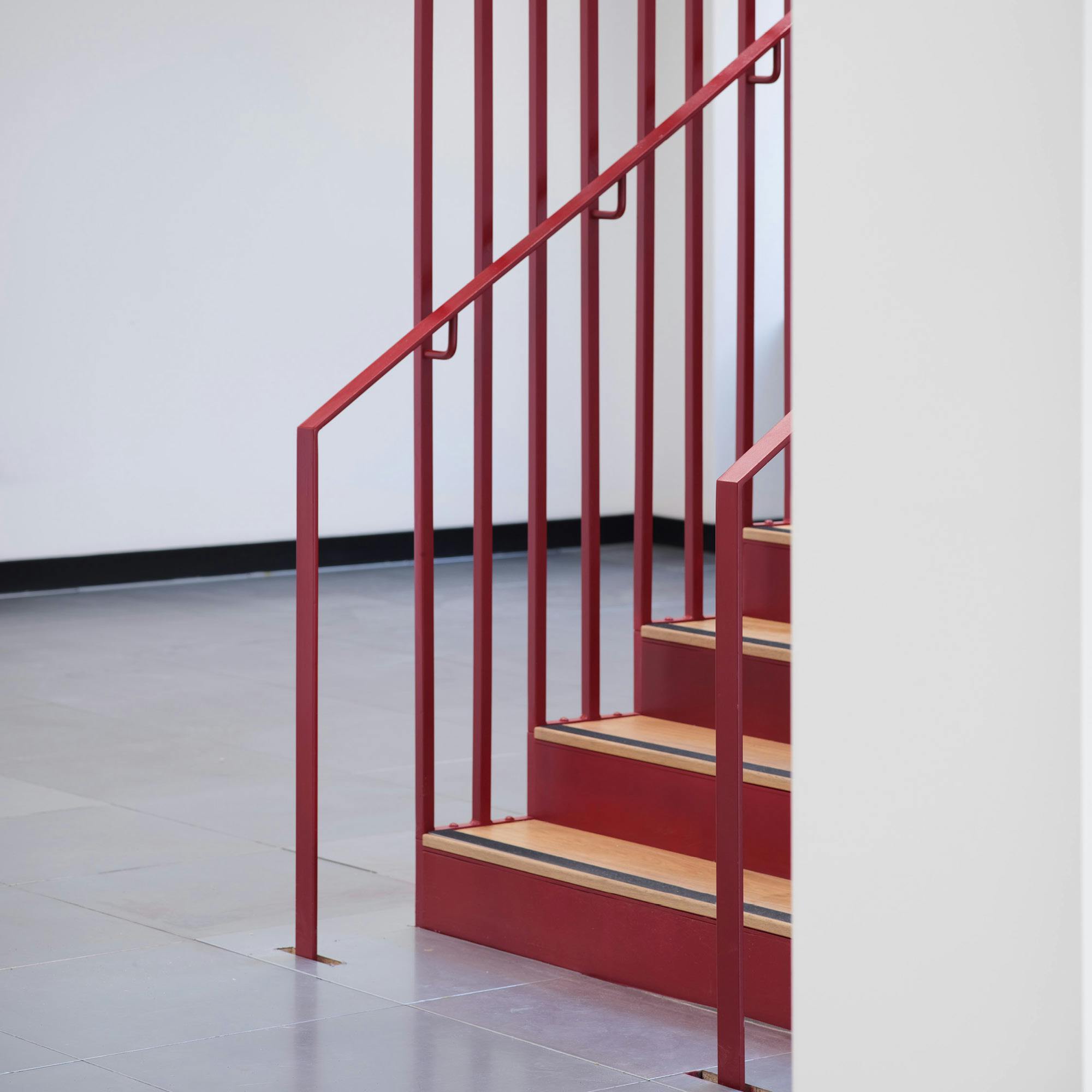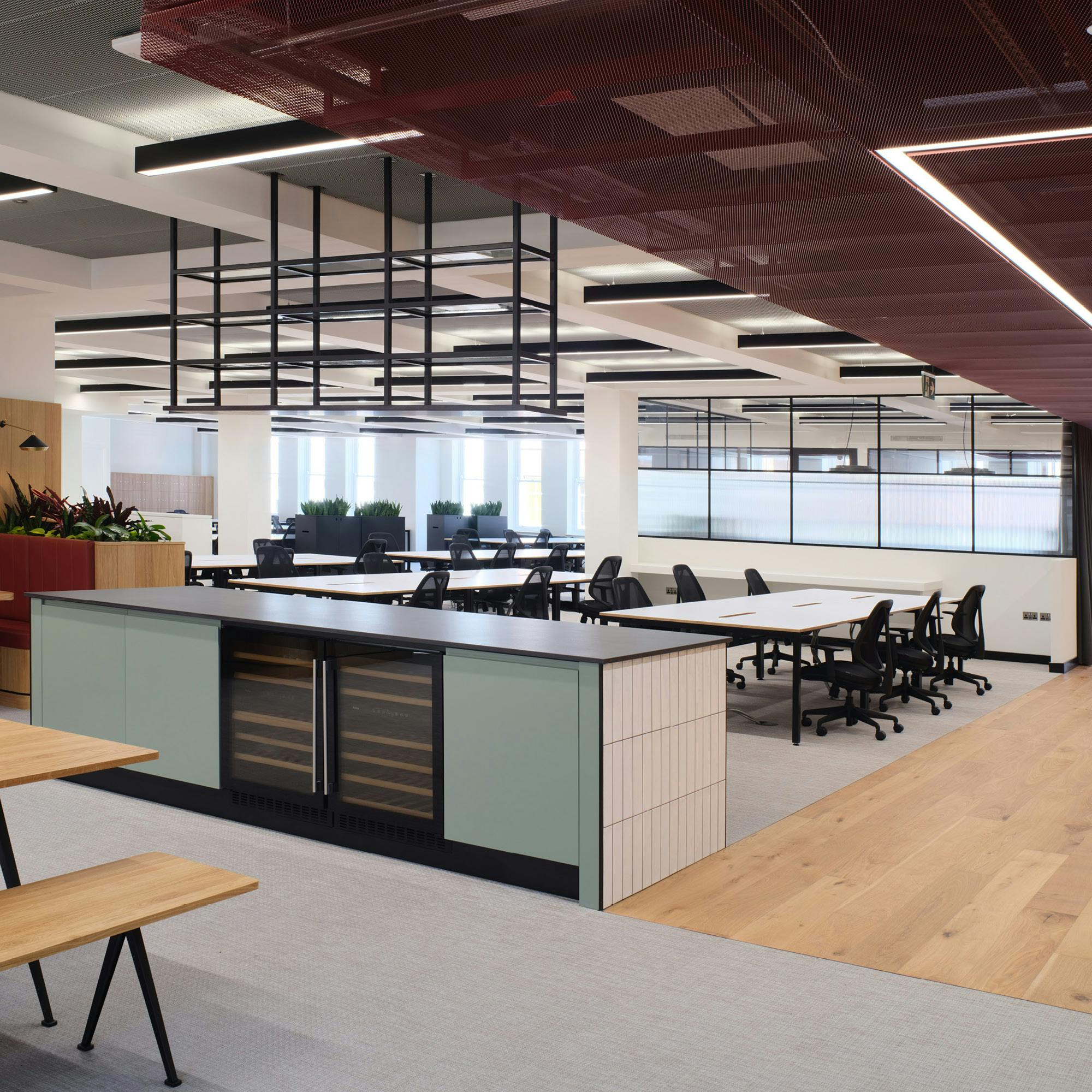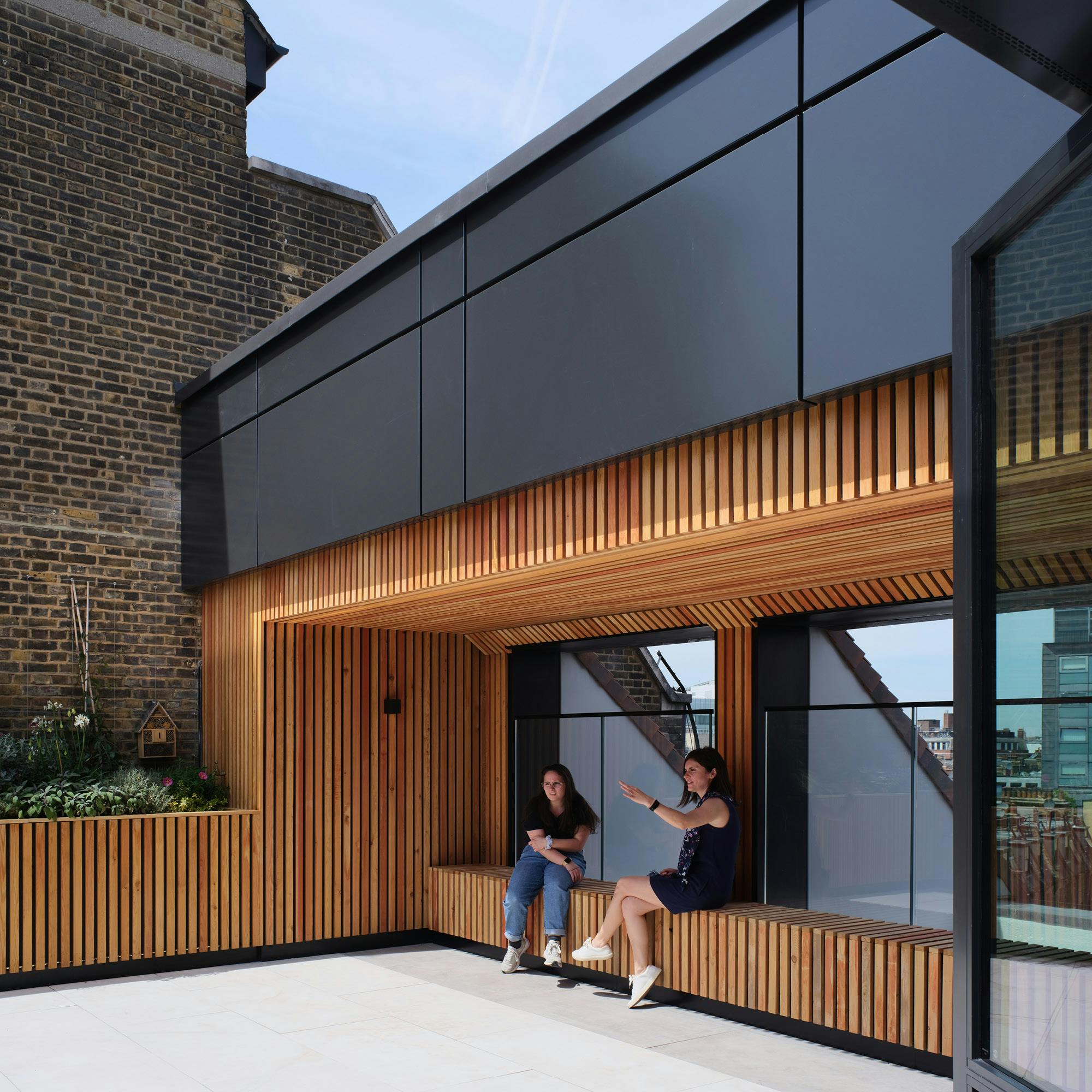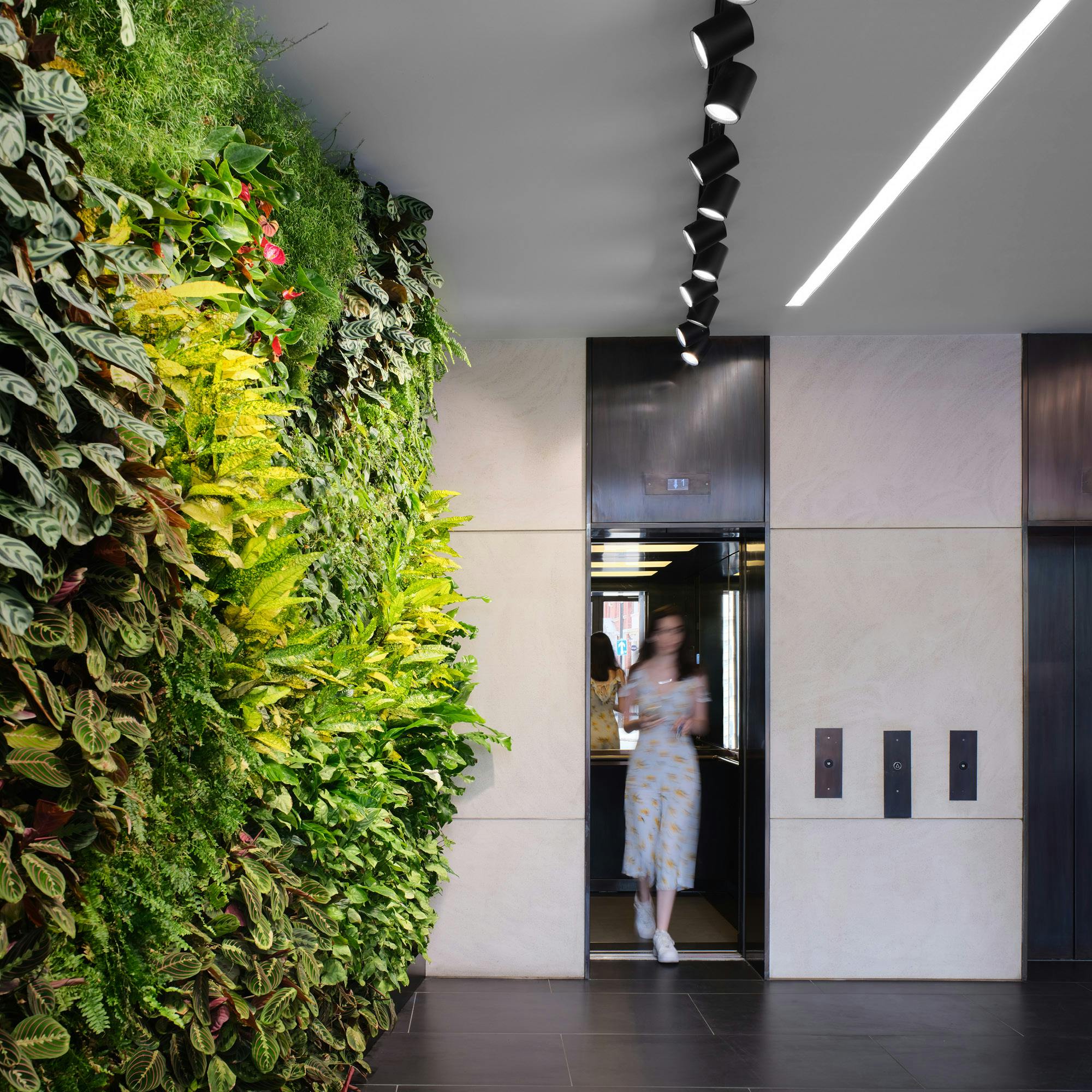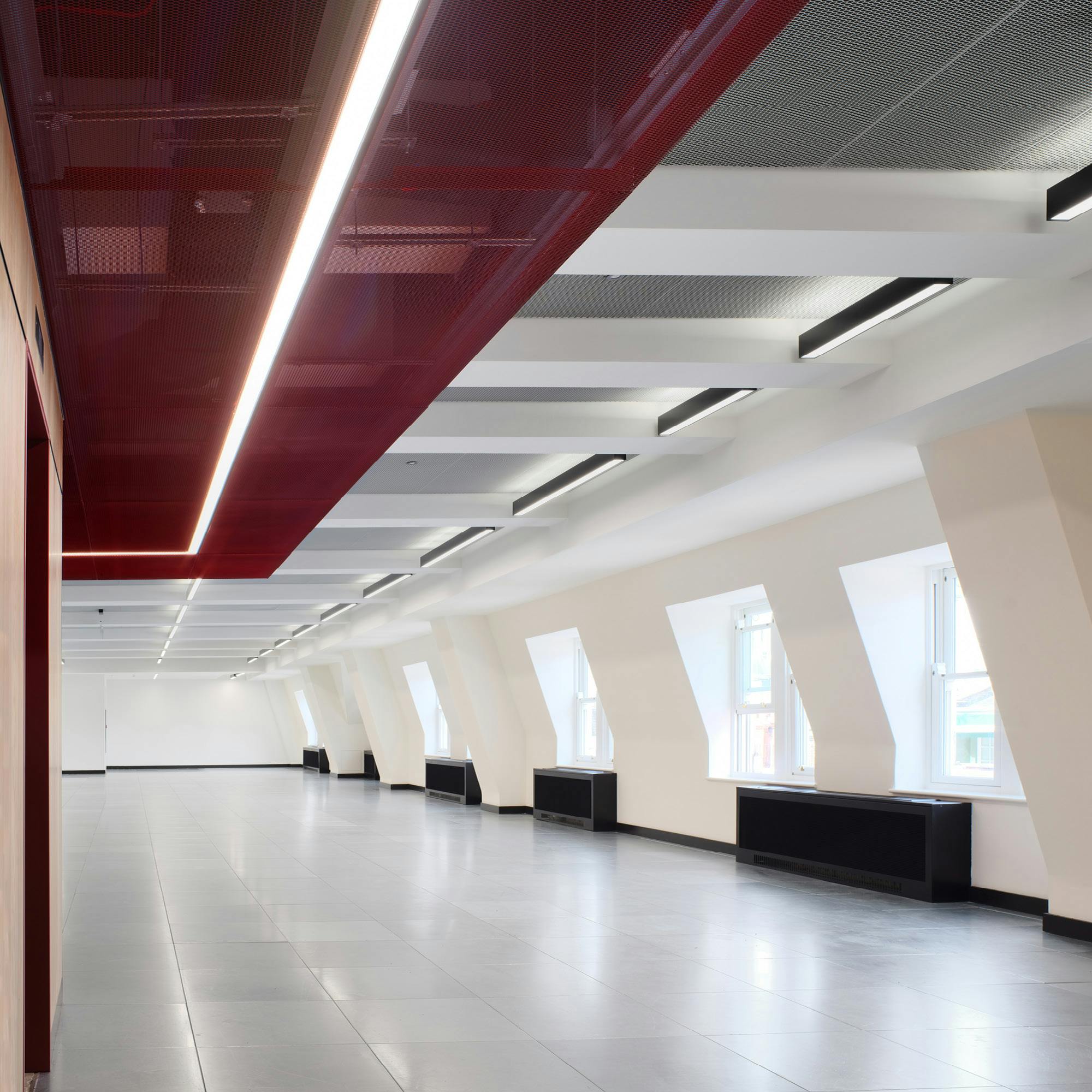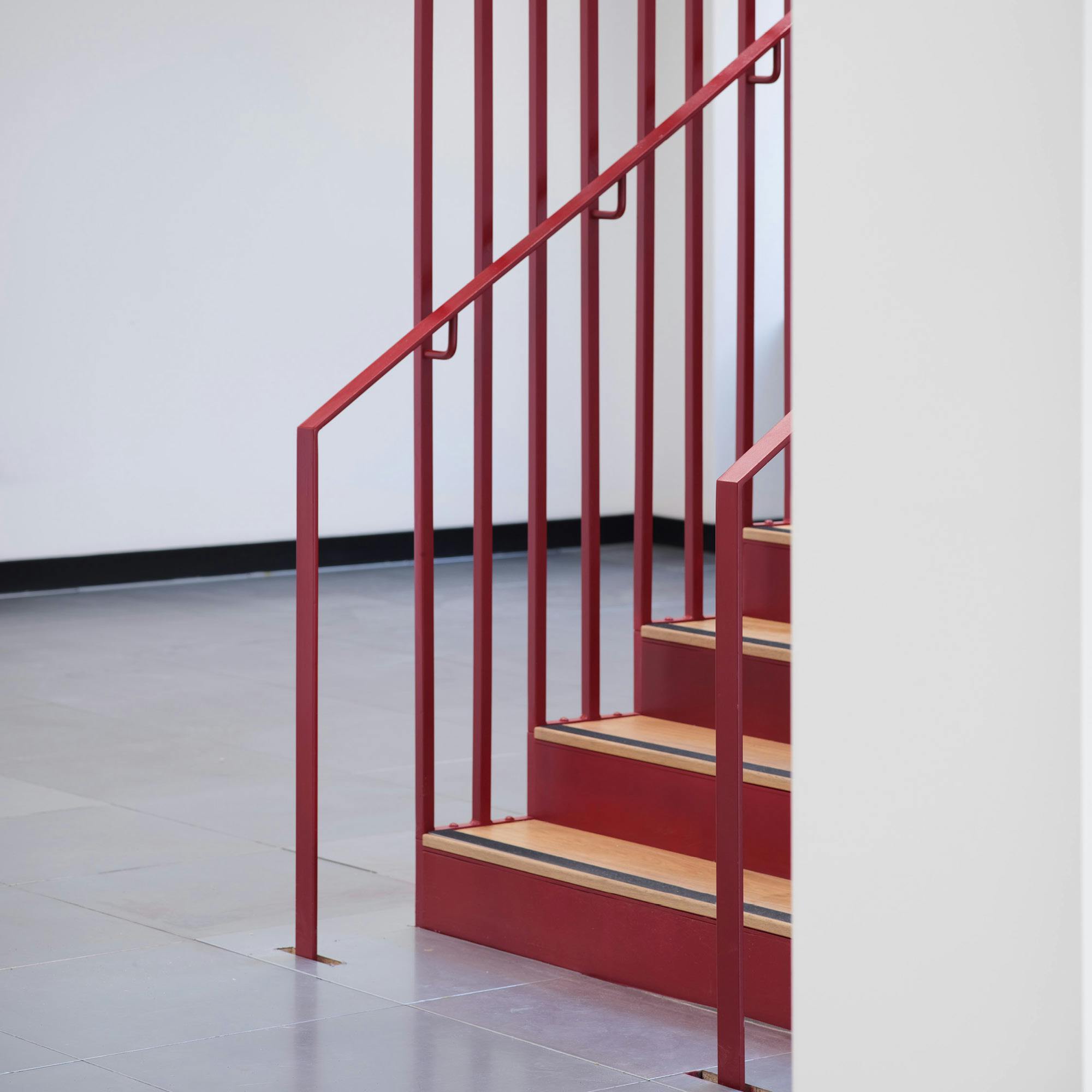 People's wellbeing sits at the core of our design. Across all floors, our bold use of colour, light and natural materials creates a sense of warmth and human scale. The appealing timber-clad building core encourages stair use and ties together the top floor exposed CLT soffit and roof terrace. Every space includes biophilic elements, from the reception green wall to the wild planting of the peaceful roof terrace.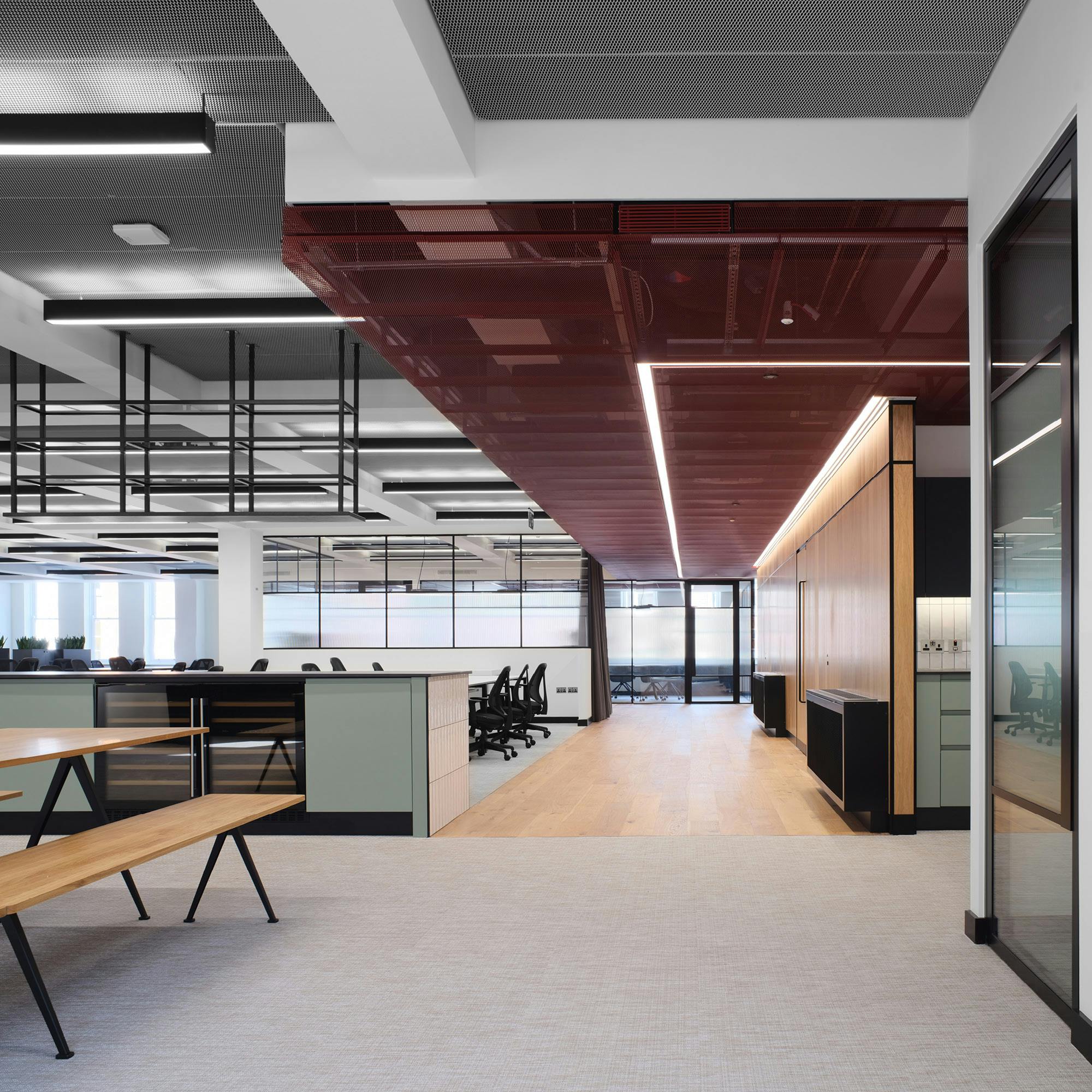 People
Polina Oikonomakou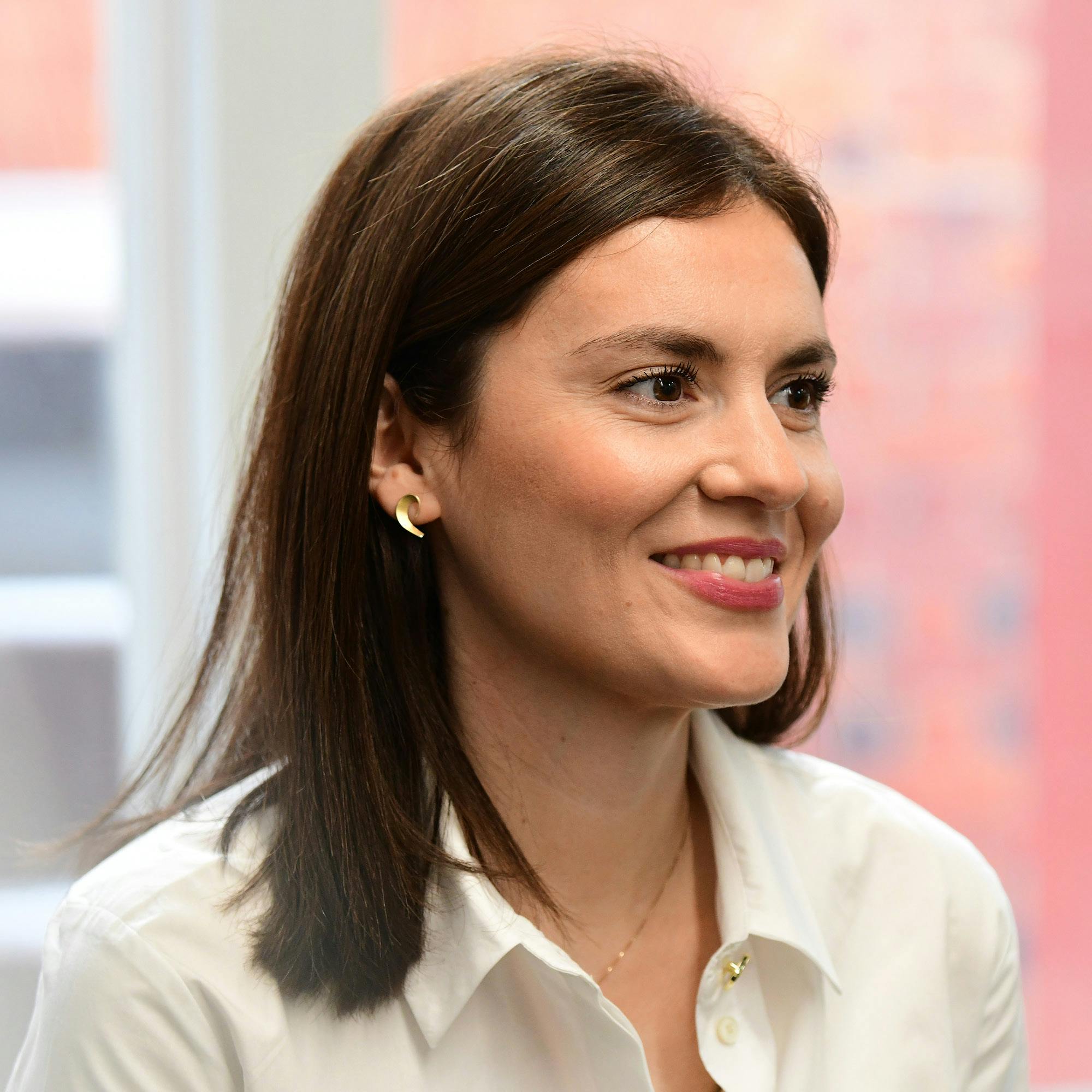 Heritage
We skillfully knitted together heritage and modern elements to create the new roof extension, with the traditional mansard gable to the street and a heavily glazed aluminium-clad contemporary elevation to the rear.
Expertise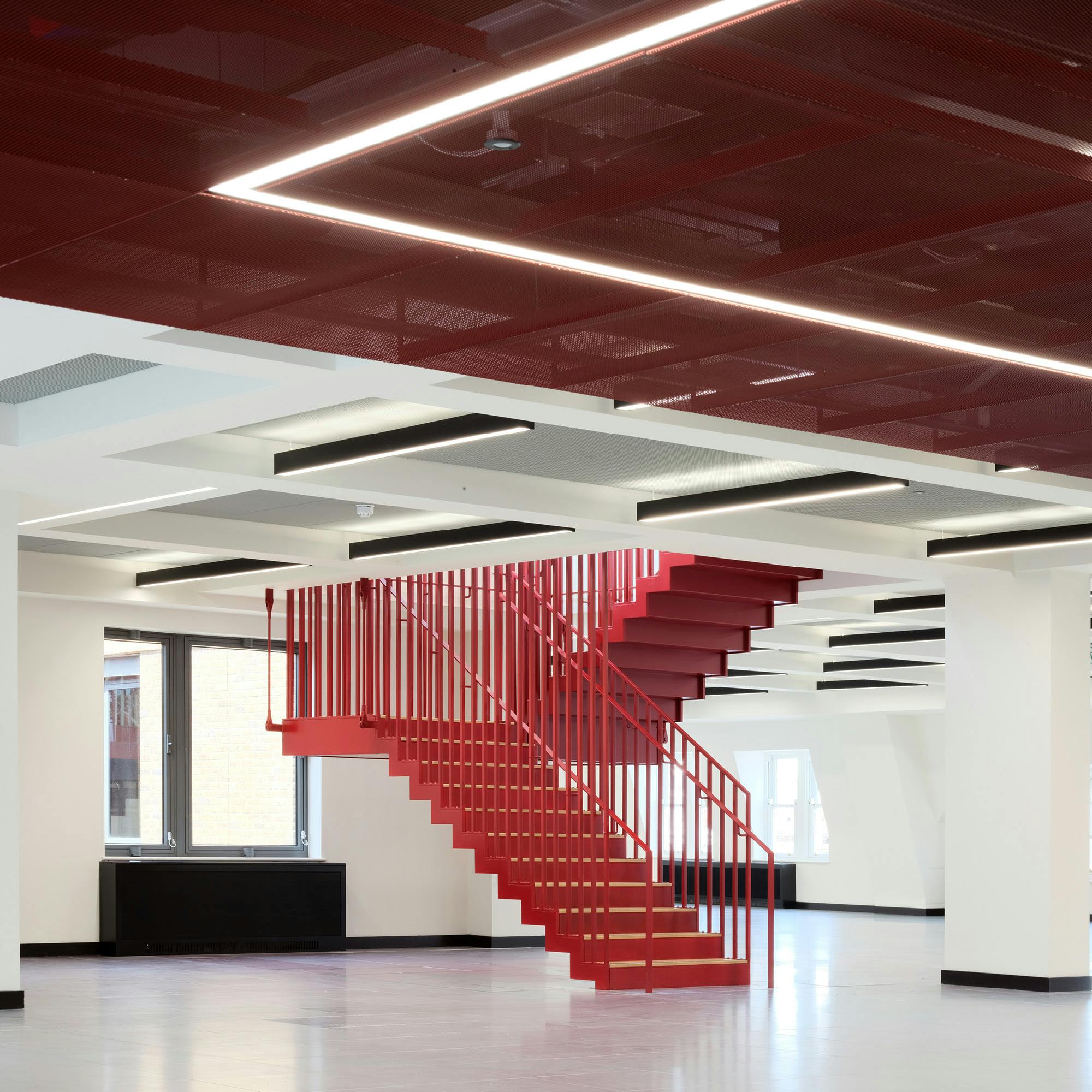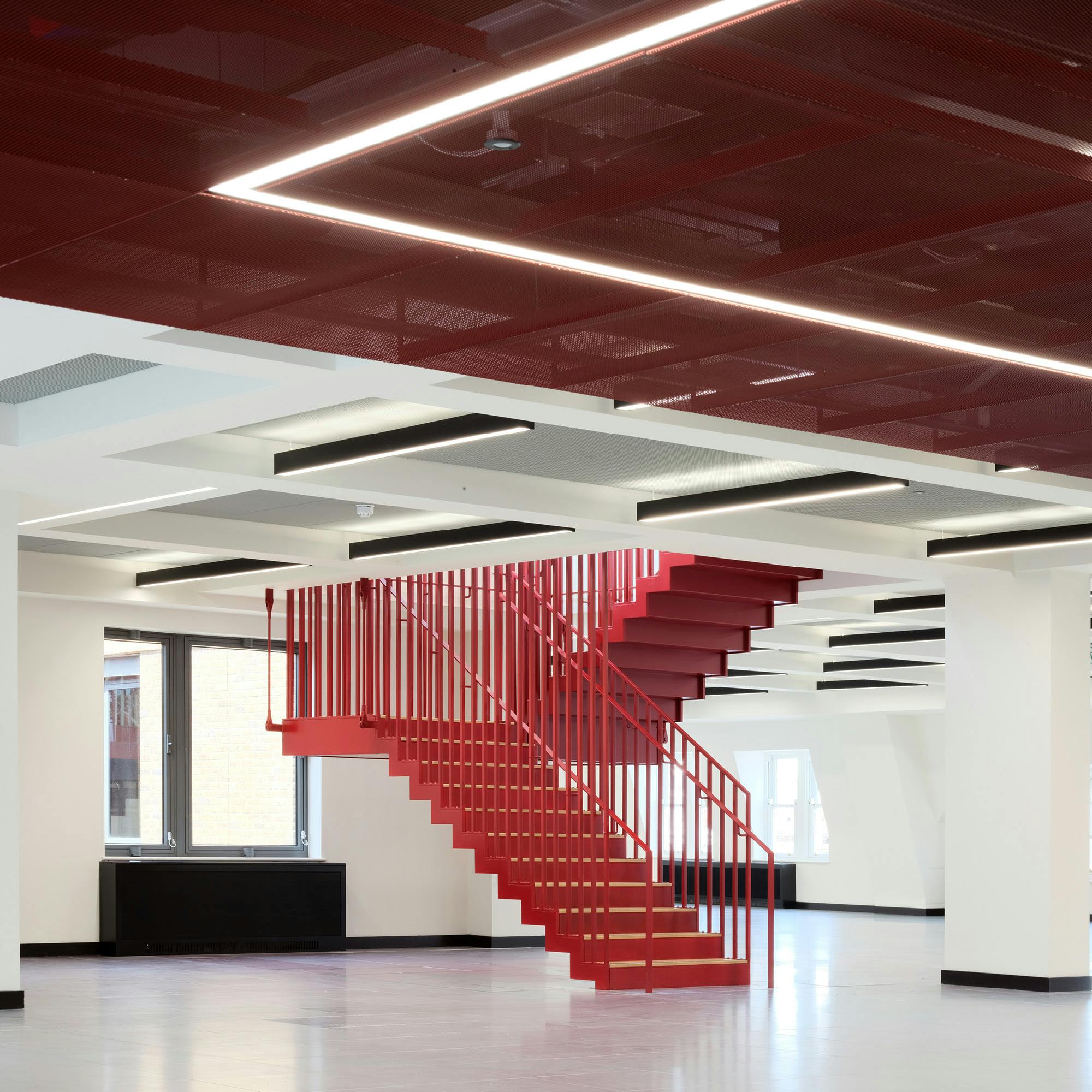 A concerted coordinated effort between architect, engineer and fabricator achieved the slender red staircase that appears to float between the fourth and fifth floors. It has been hung from the fifth floor and restrained by metal rods that form the balustrade.