"The final design echoes our vibrant culture, ethos and growth of the practice. Welcoming, friendly, and nurturing, our studio feels like we have always been here to create freely; whether at a workstation, model making, selecting and refining a material board, or iterating a design"

Derin Fadina, Architectural Assistant, Barr Gazetas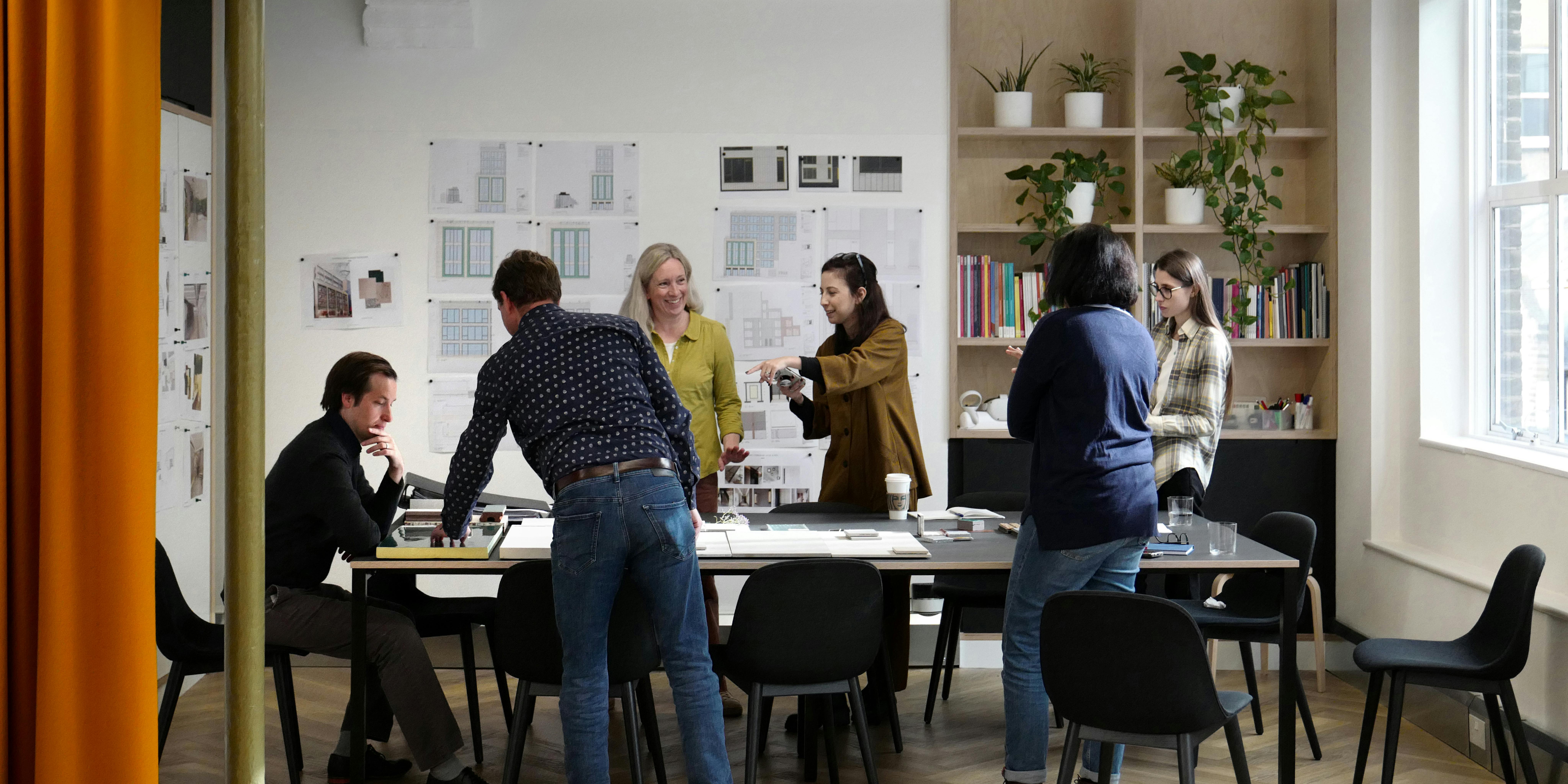 At 35 Heddon Street we found a studio with characterful architecture that required minimal intervention, through careful decision making. We designed our new studio bespoke to our own agile working style with flexible spaces for team work, quiet individual areas, and all with the best daylight possible.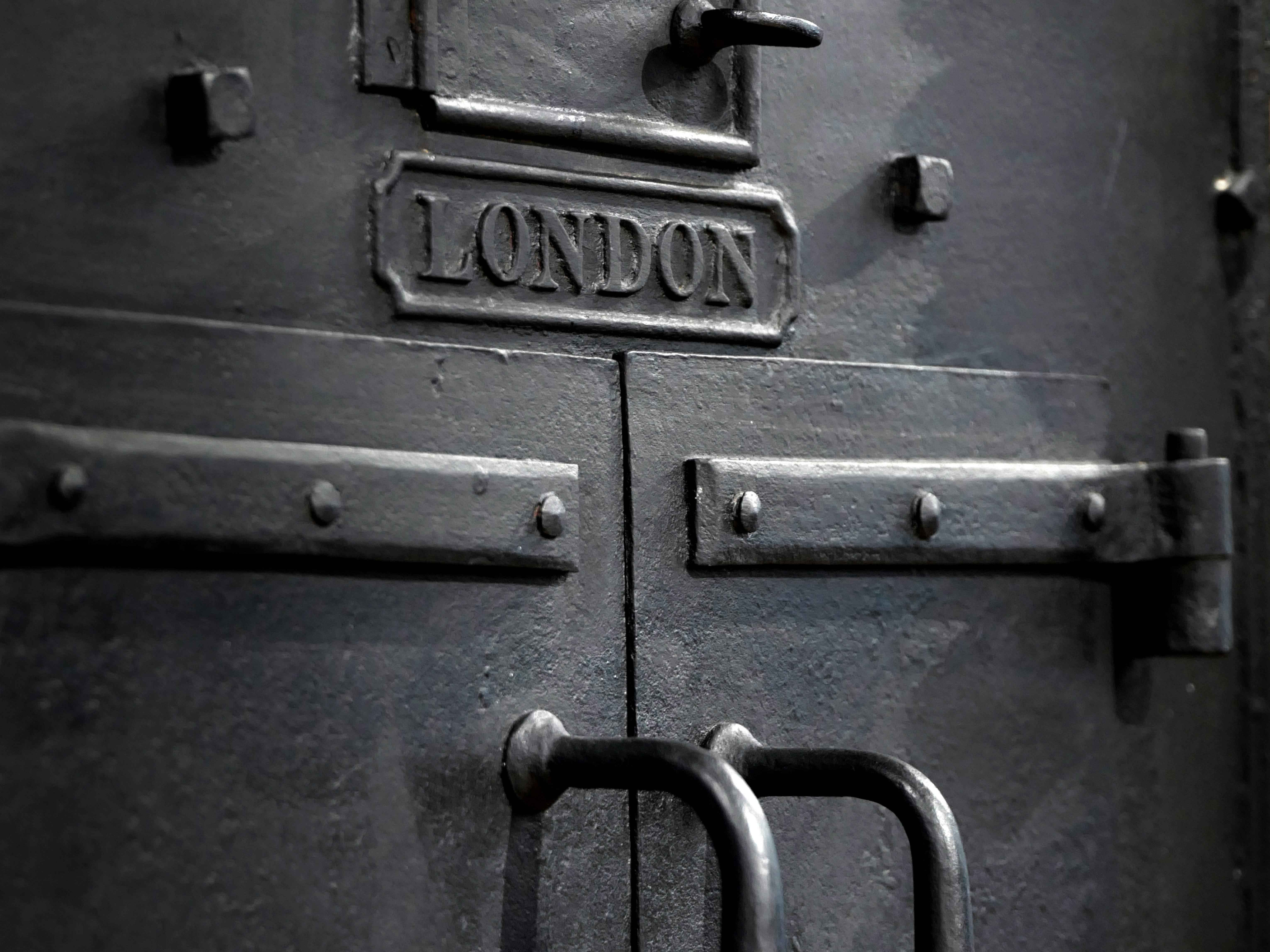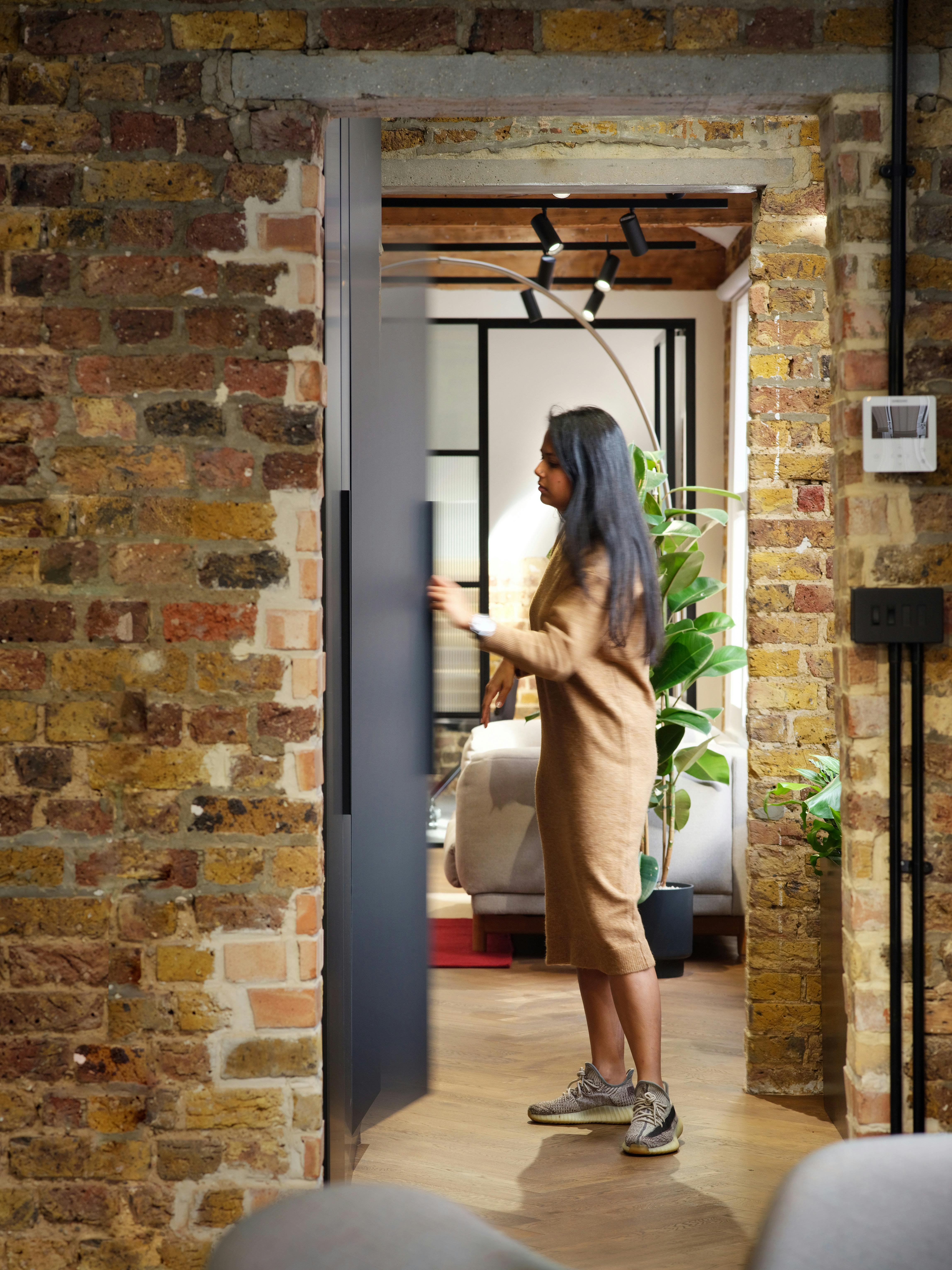 People
Derin Fadina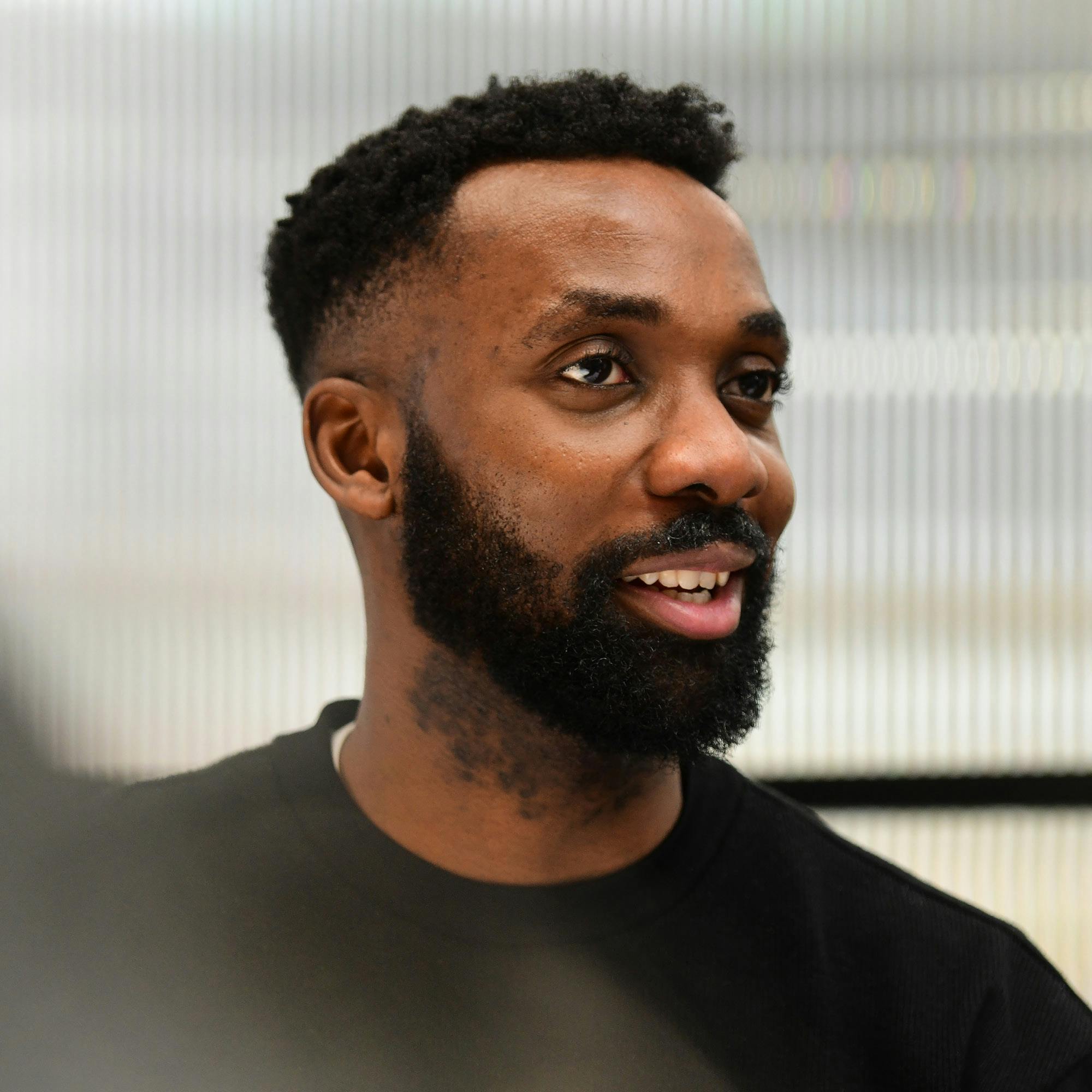 Sustainability
We measured the embodied carbon of our fit out at all design stages to ensure it was the lowest possible. We also balanced this carefully with selecting the most robust, durable materials and furniture that will stand the test of time.
Materials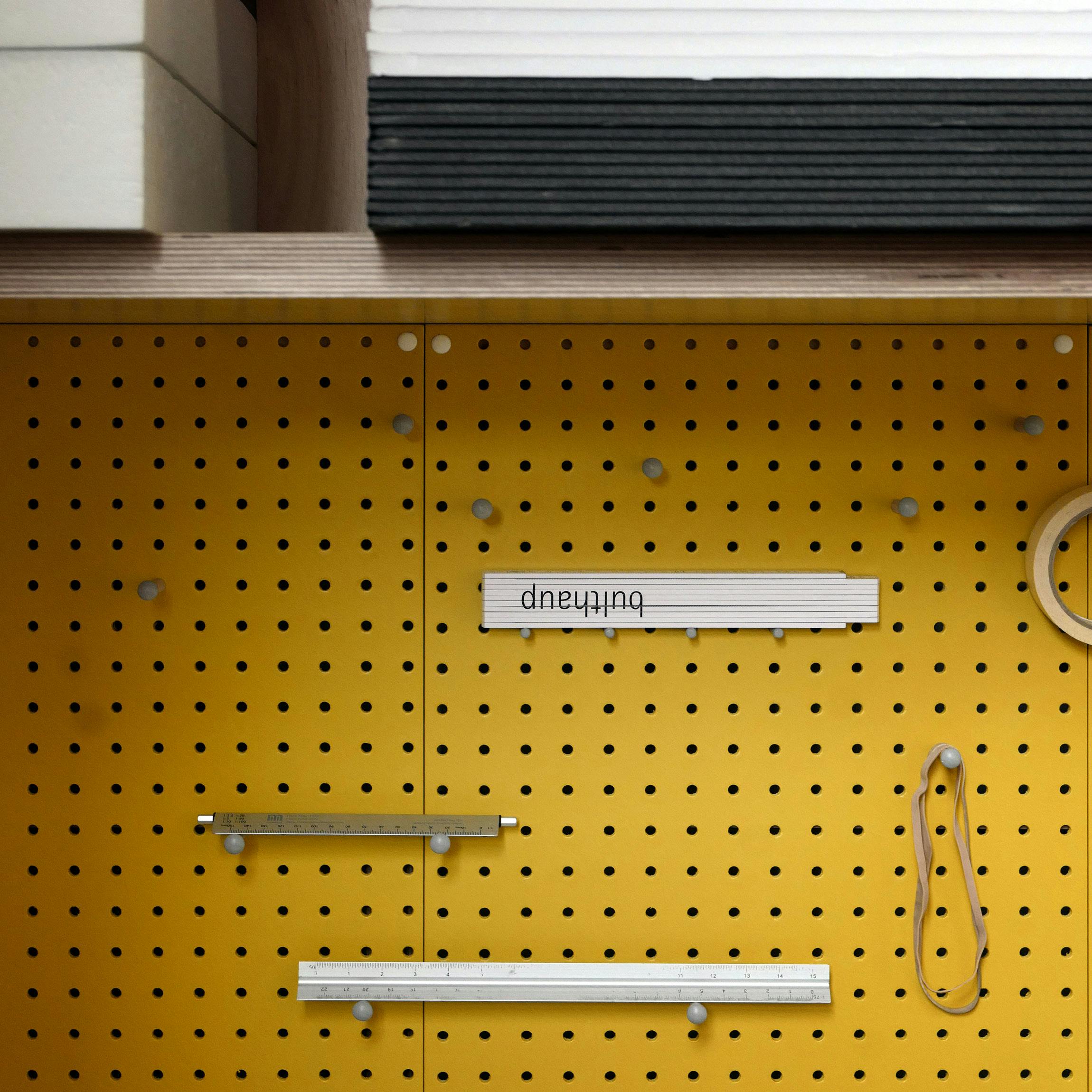 Workshop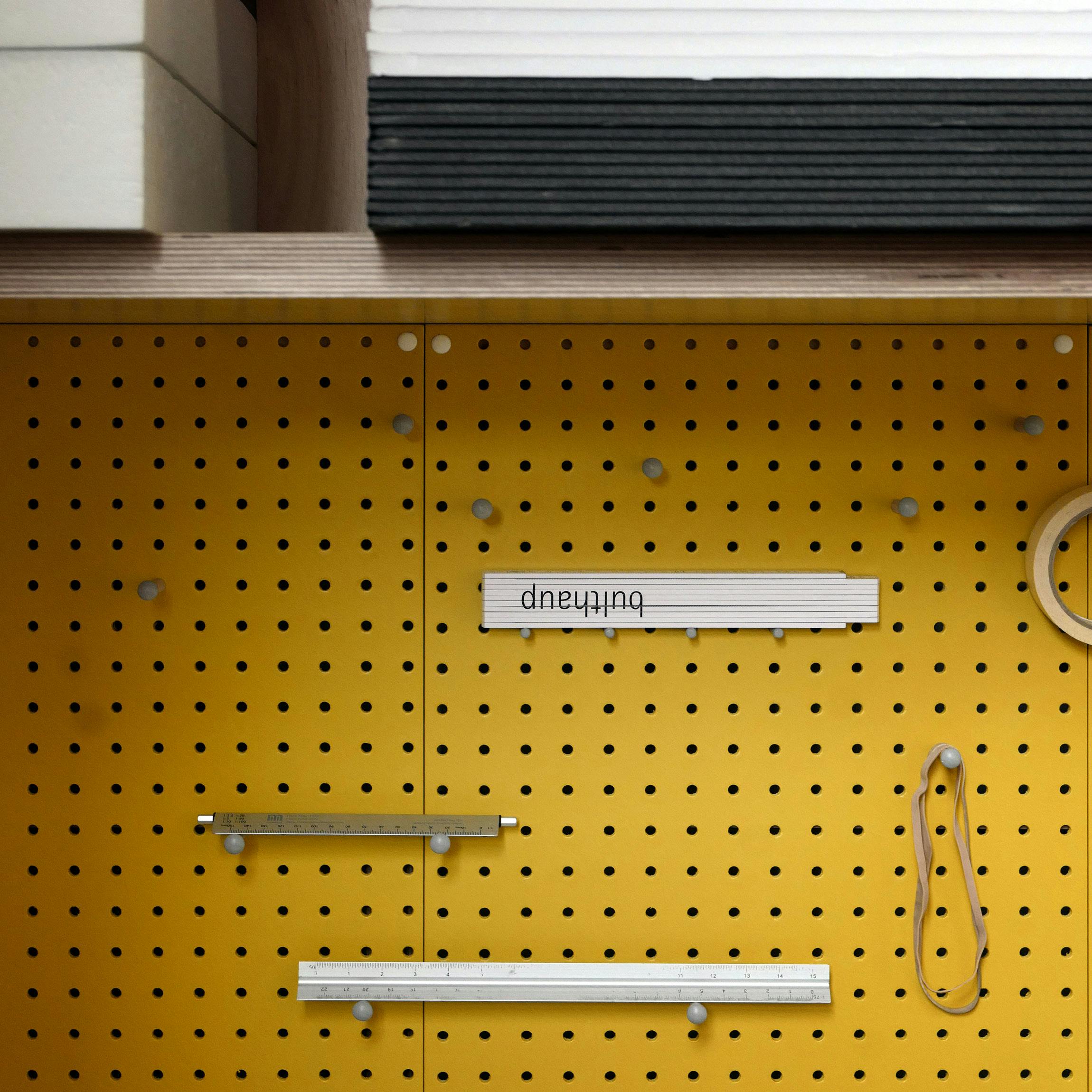 Our model workshop is not only a brilliantly designed space with refined joinery, but also allows us to craft and create and make a mess.
Eco-friendly finishes that play in harmony with the existing details of the space reflect our commitment to a more sustainable future. We achieved the best air quality possible using low VOC organic paint, 100% recyclable filtering carpet, introduced over 200 plants, and introduced air purification through high efficiency heating and cooling units. We continuously monitor the air quality in the studio, and changed all cleaning products to be as natural as possible.