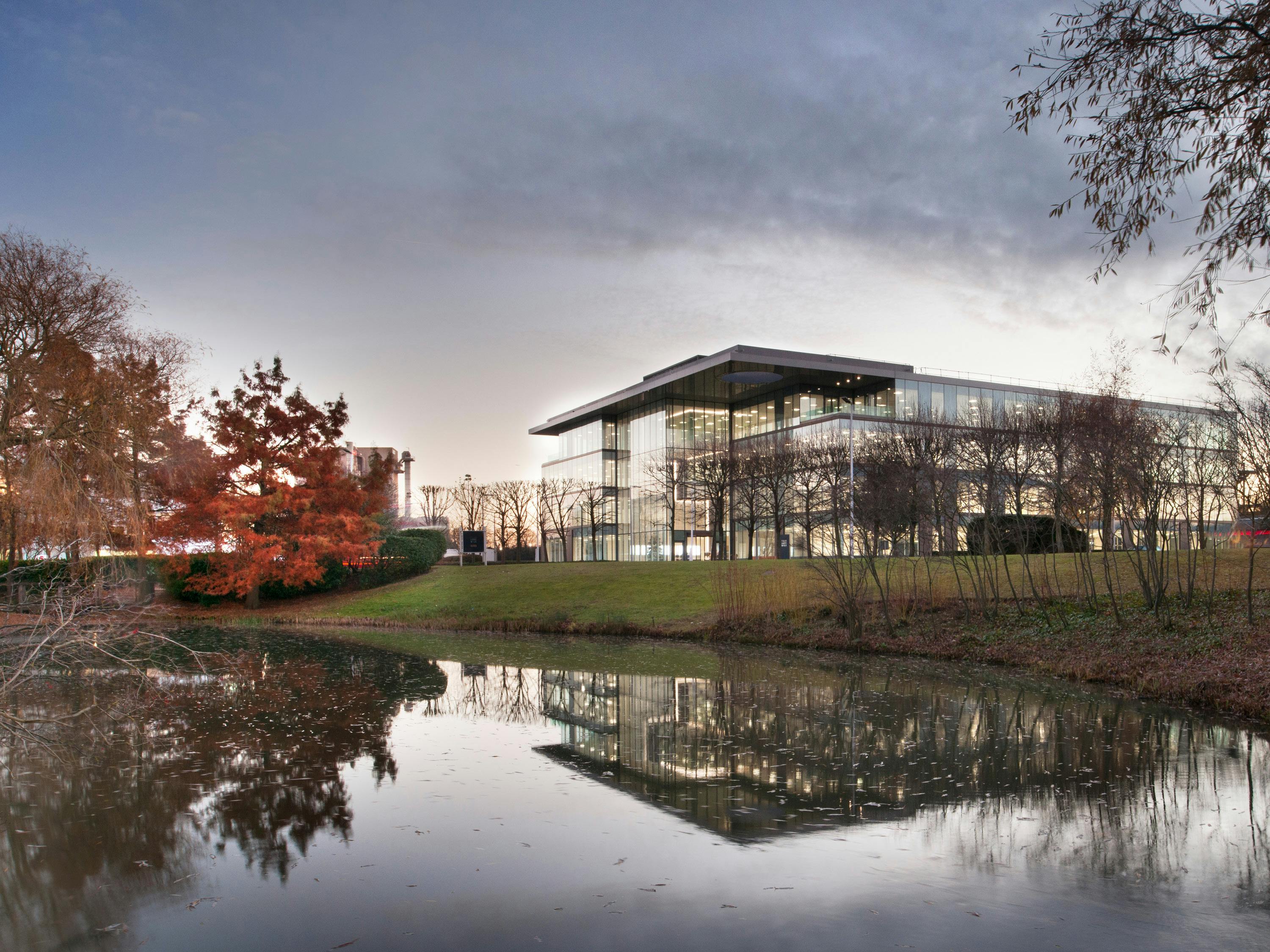 4 Longwalk was originally praised for being ahead of its time in terms of sustainability but, due to enormous progress over the last 25 years, it no longer met modern standards. Our brief was to bring the building into the future. Through the re-use of the main structure and floor slabs in lieu of full demolition, we have delivered a highly carbon efficient solution, making it once again an exemplar of environmental performance.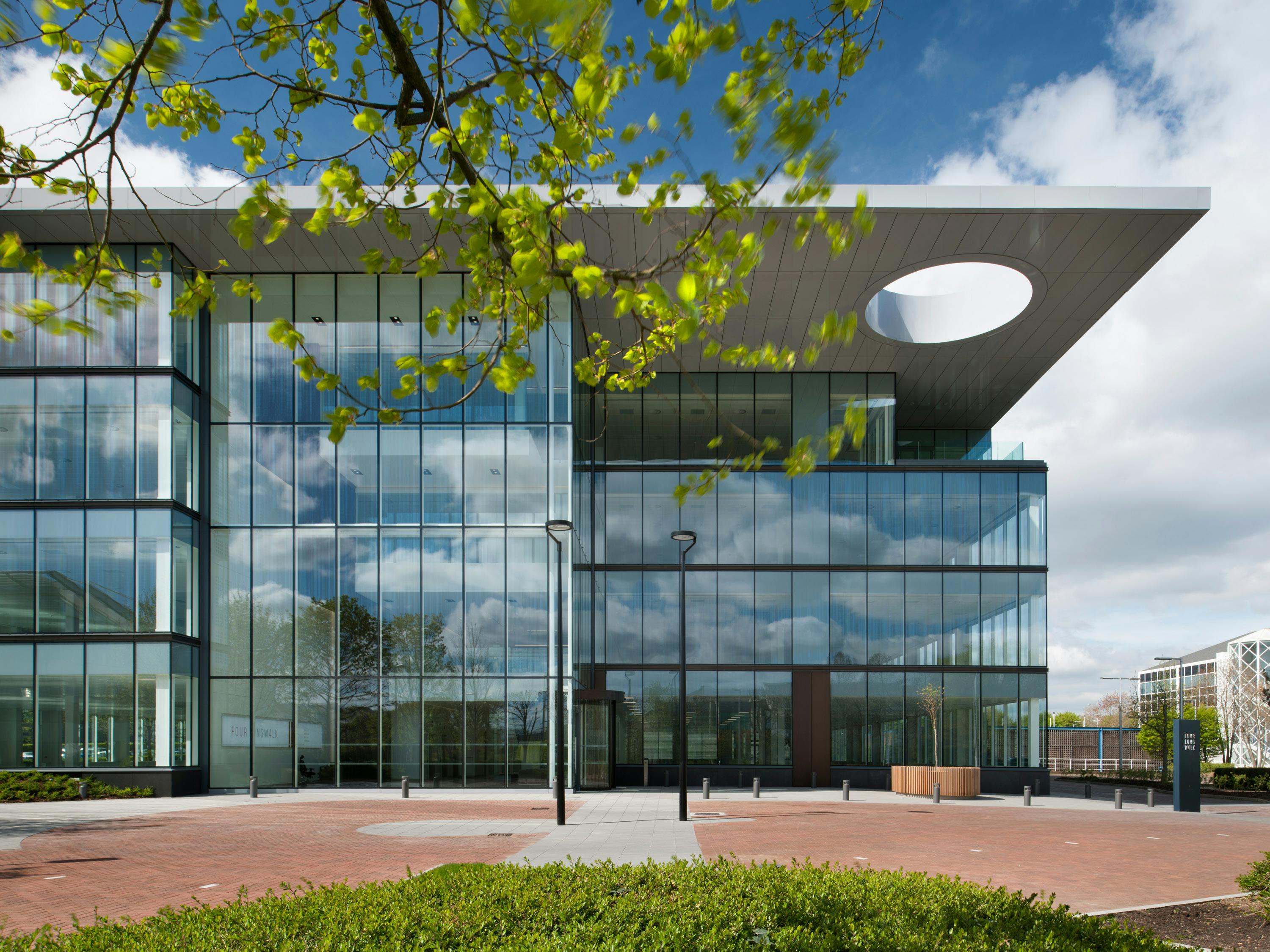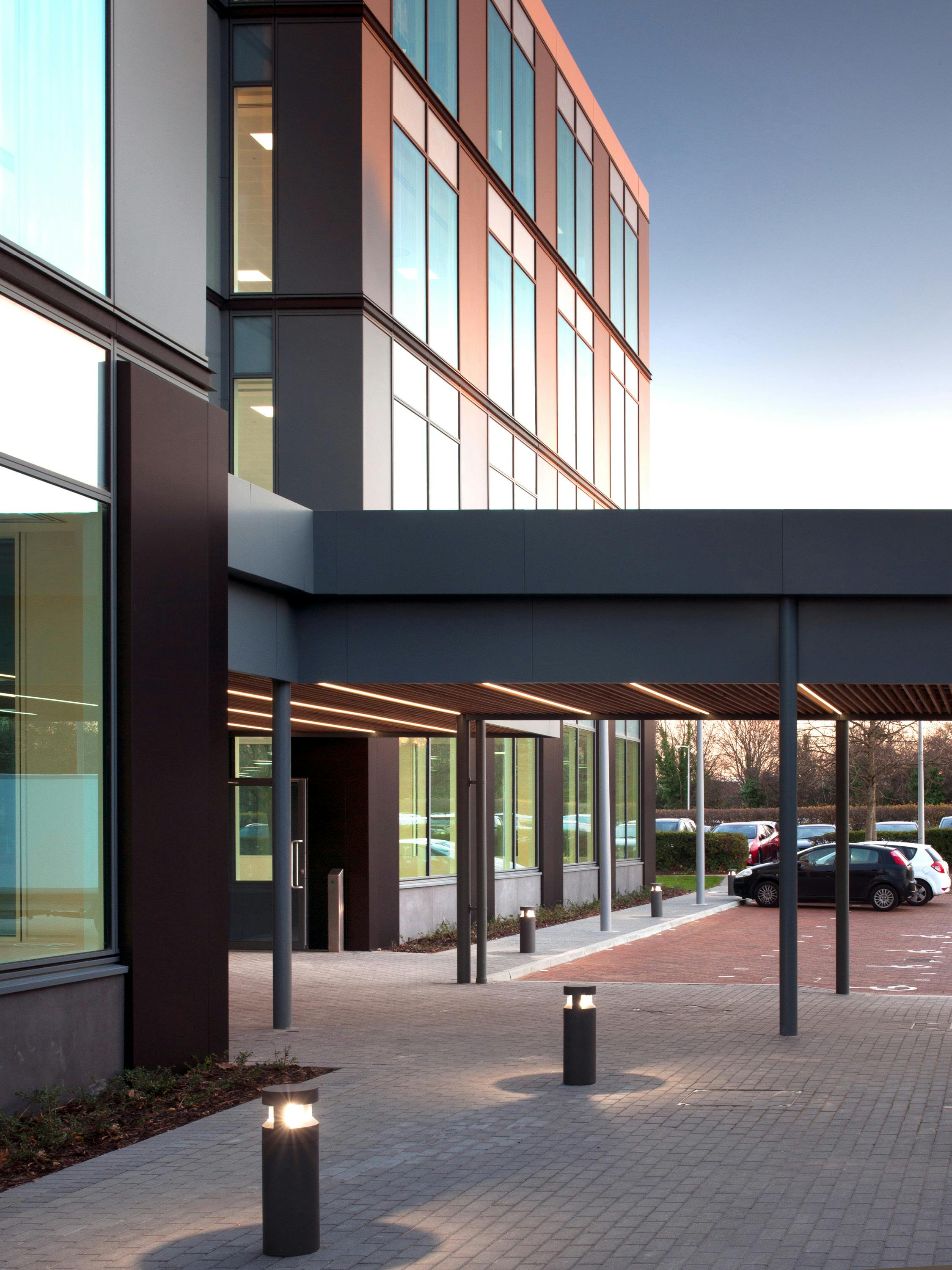 "We are delighted with Barr Gazetas' transformation of 4 Longwalk. It not only delivers a significant aesthetic improvement to Stockley Park, but also provides a valuable increase in office space for this key asset."
Stuart Paterson, Aberdeen Investment Management 
The original building form was two staggered office wings at either side of a central spine. We stuck to the original plan form, with a one storey roof extension and full height rear extension. 4 Longwalk's most dramatic new external feature is the impressive roof cantilever which shelters the new forecourt and main entrance. The secondary entrance features a walkway and cycle parking sheltered by a 30m canopy with green roof.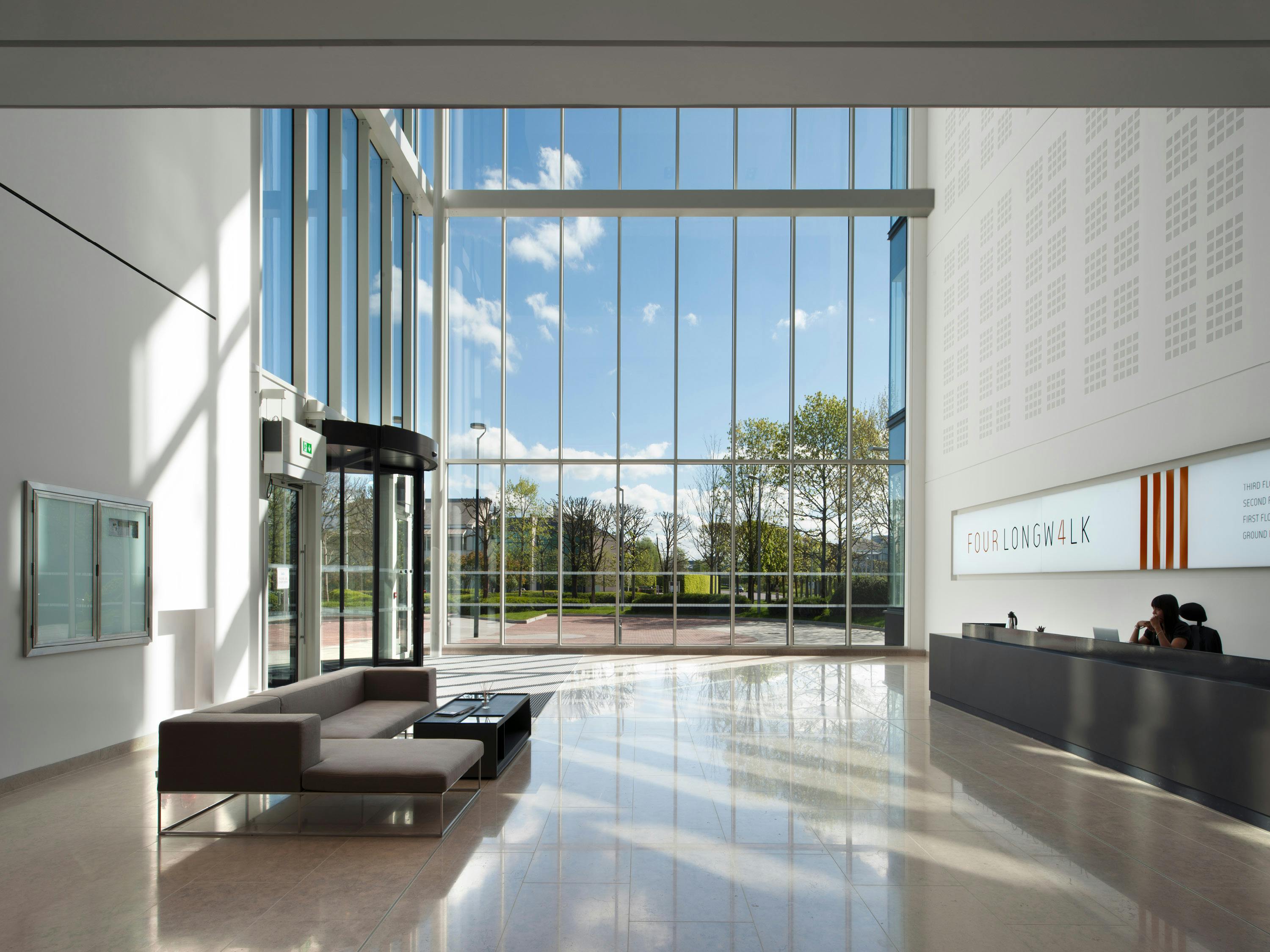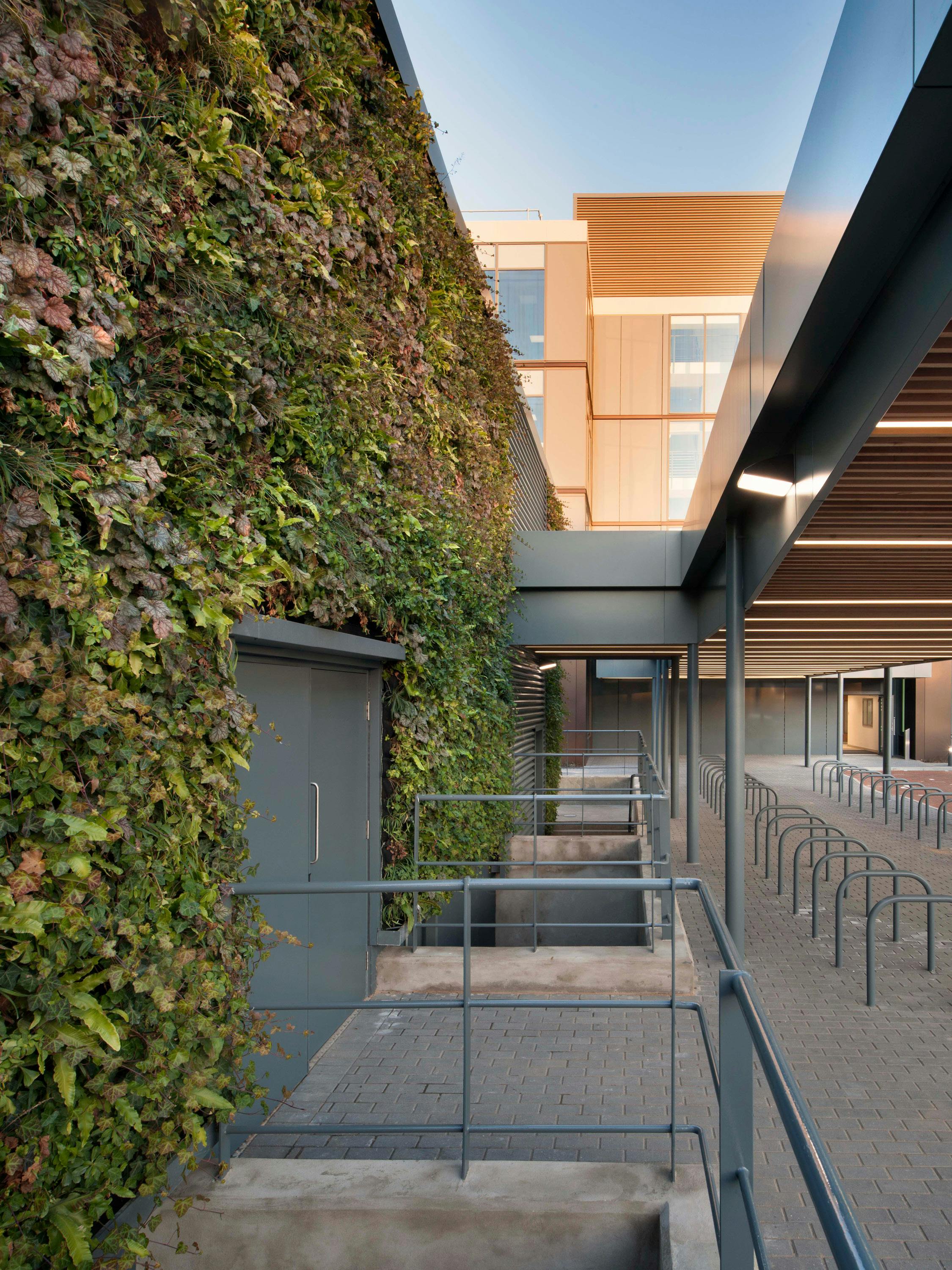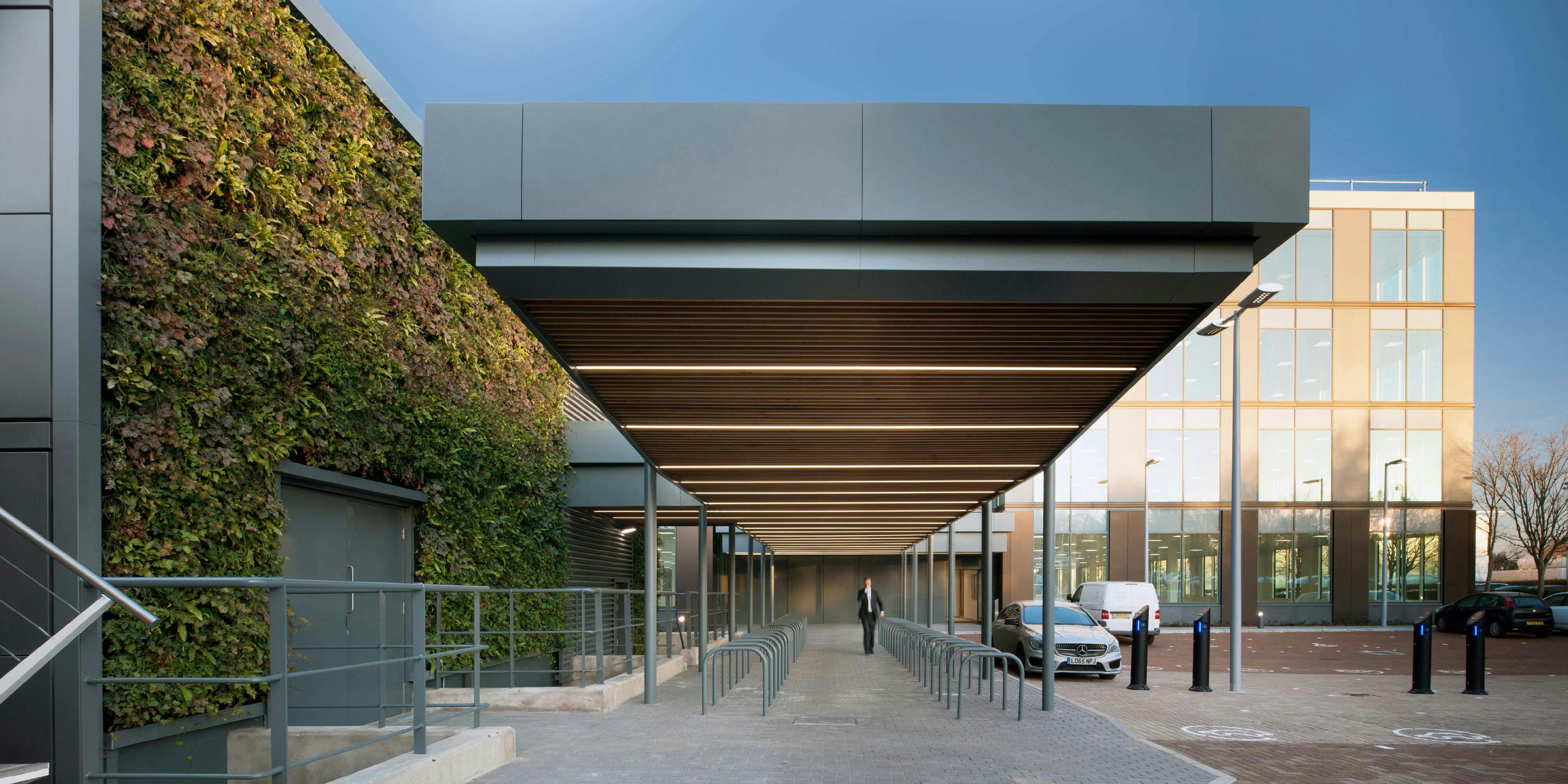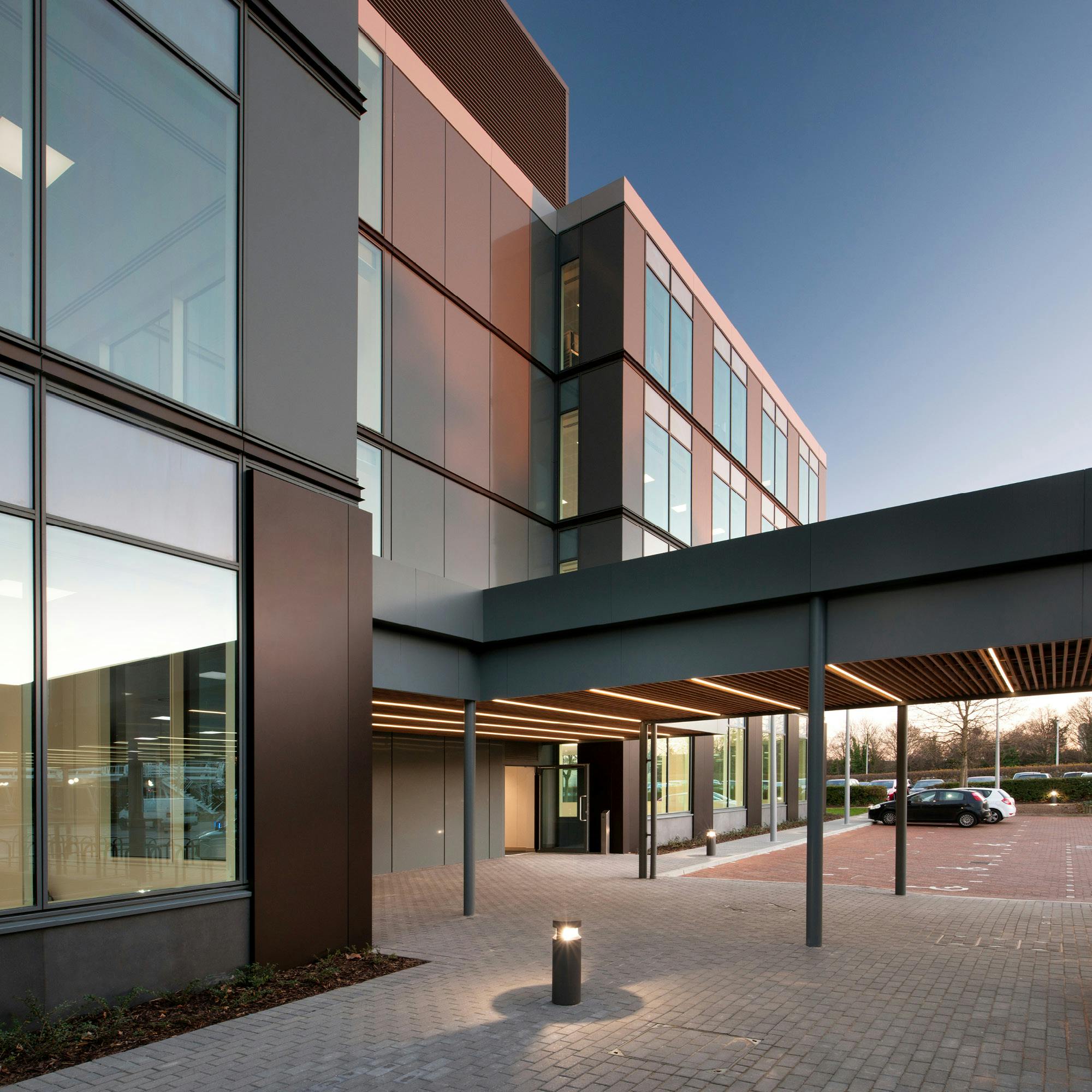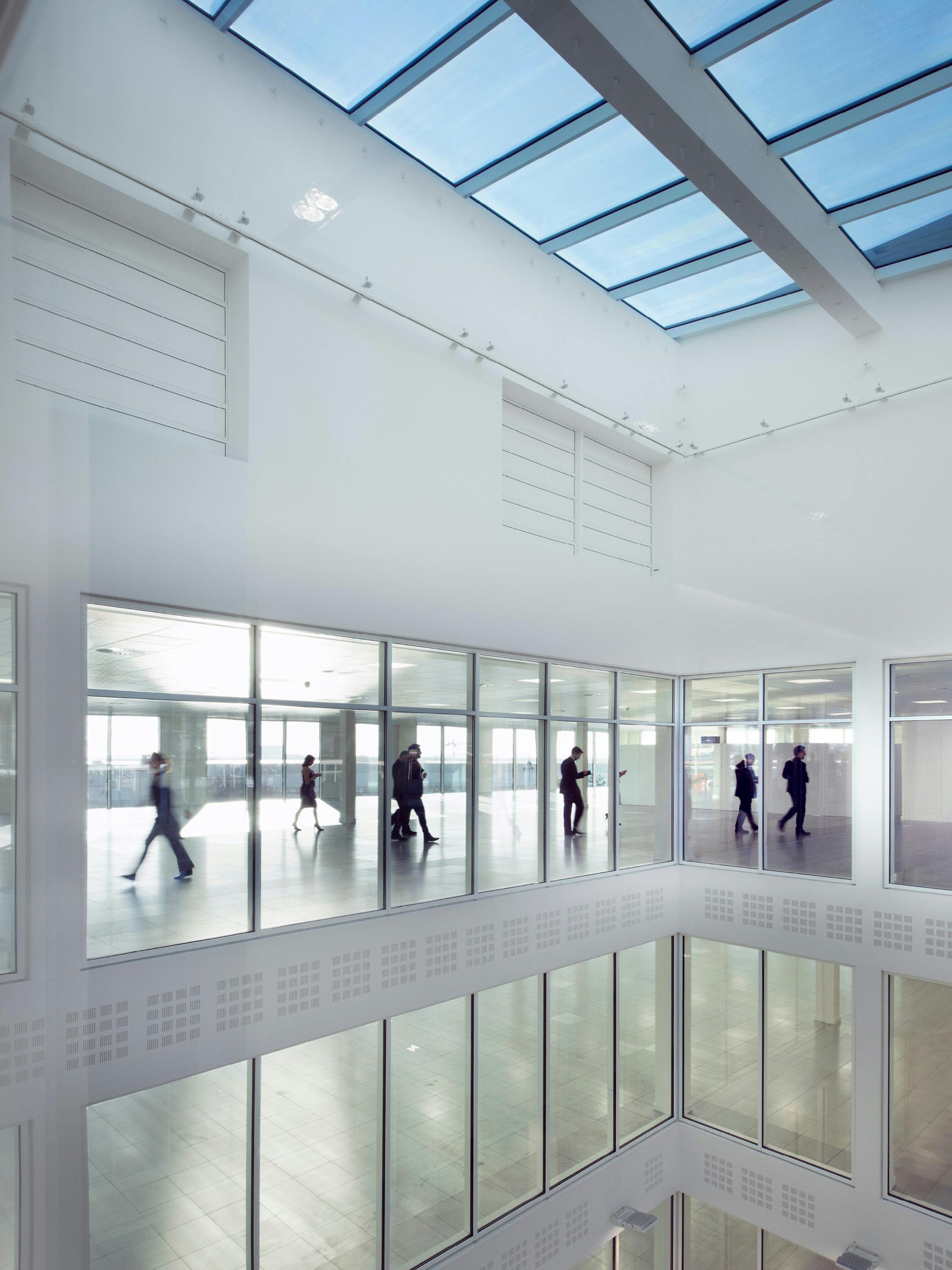 As part of the sustainability improvements, the building was fully reclad using a high performance unitised curtain wall system that was manufactured off site and craned into place. Slim bronze bands emphasise each floor level against the full height glazing and solid insulated panels, and along with the projecting ground floor spandrel panels, give some relief and depth to the facade.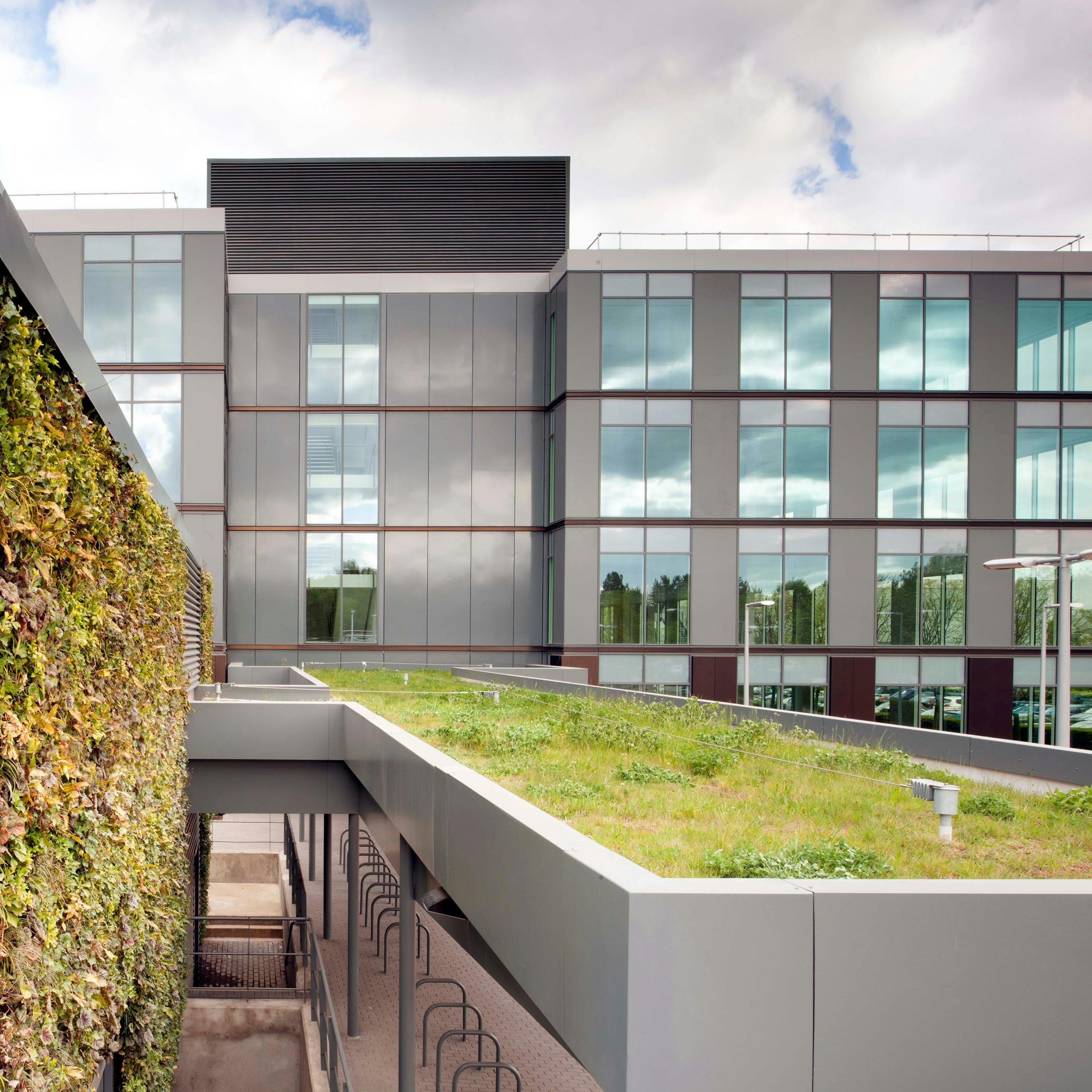 People
Simon Scarlett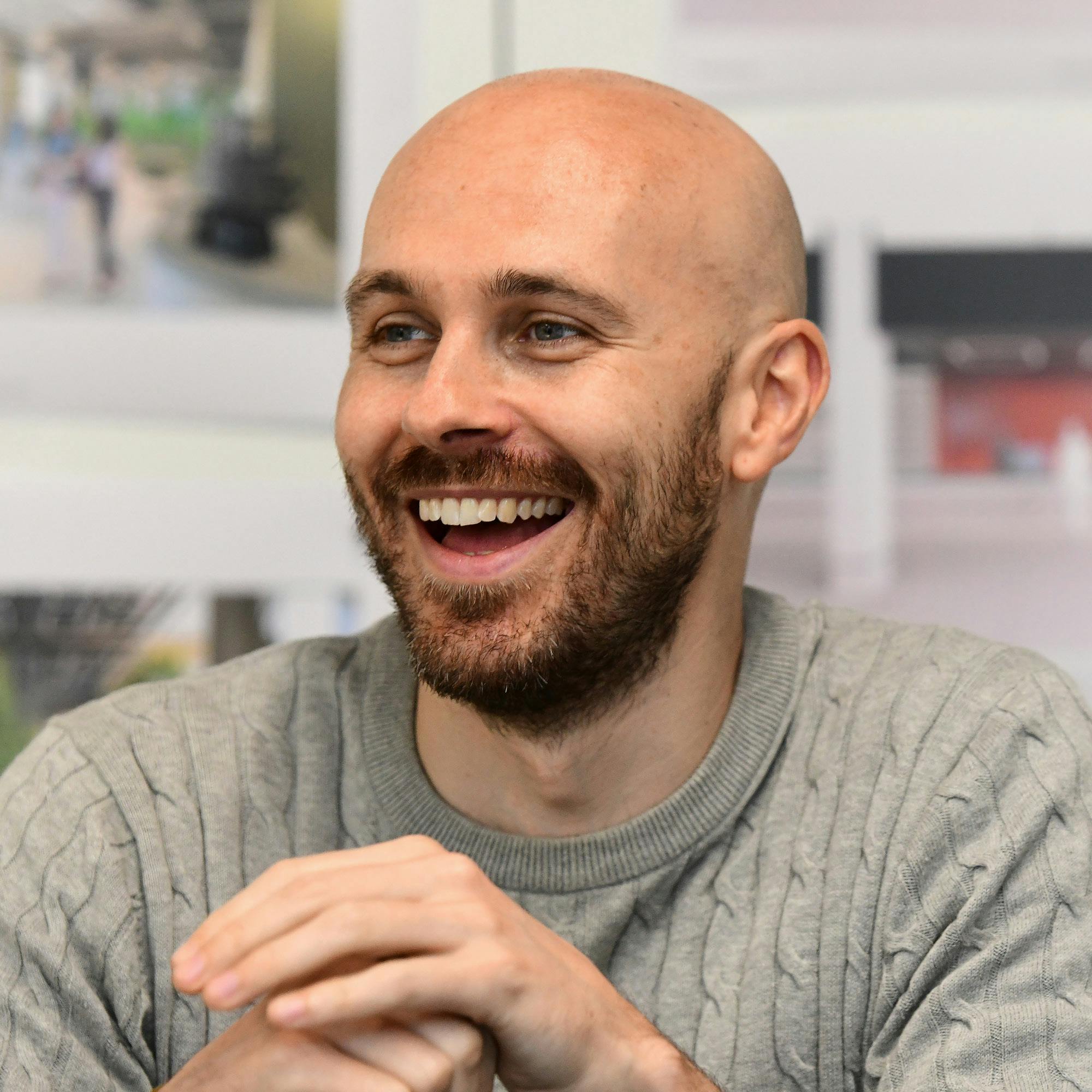 Innovation
By re-using the structure and floor slabs in lieu of full demolition and housing plant and occupier facilities in the car park within an unused plant structure, we made the building footprint highly efficient and simplified construction.
Sustainability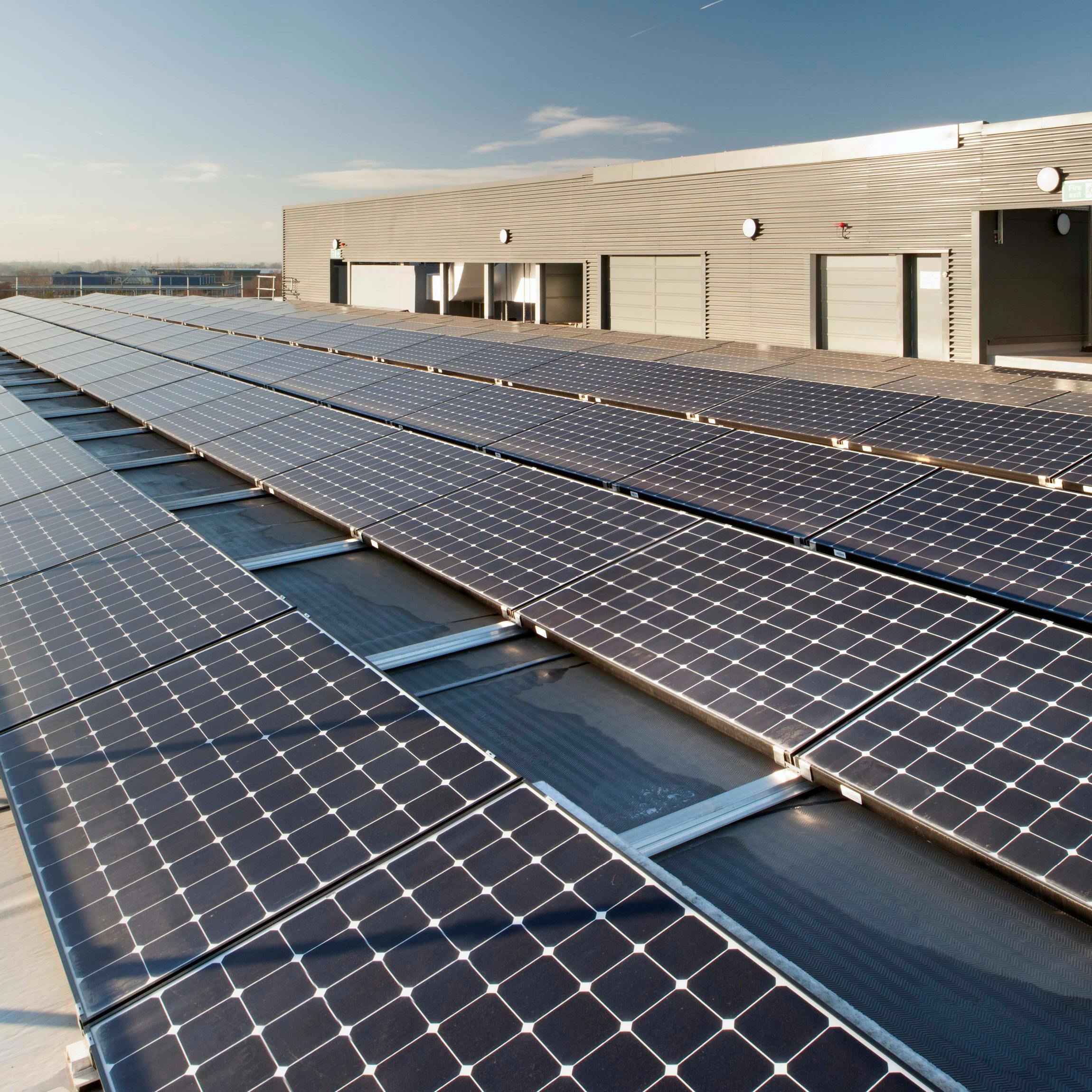 BREEAM Excellent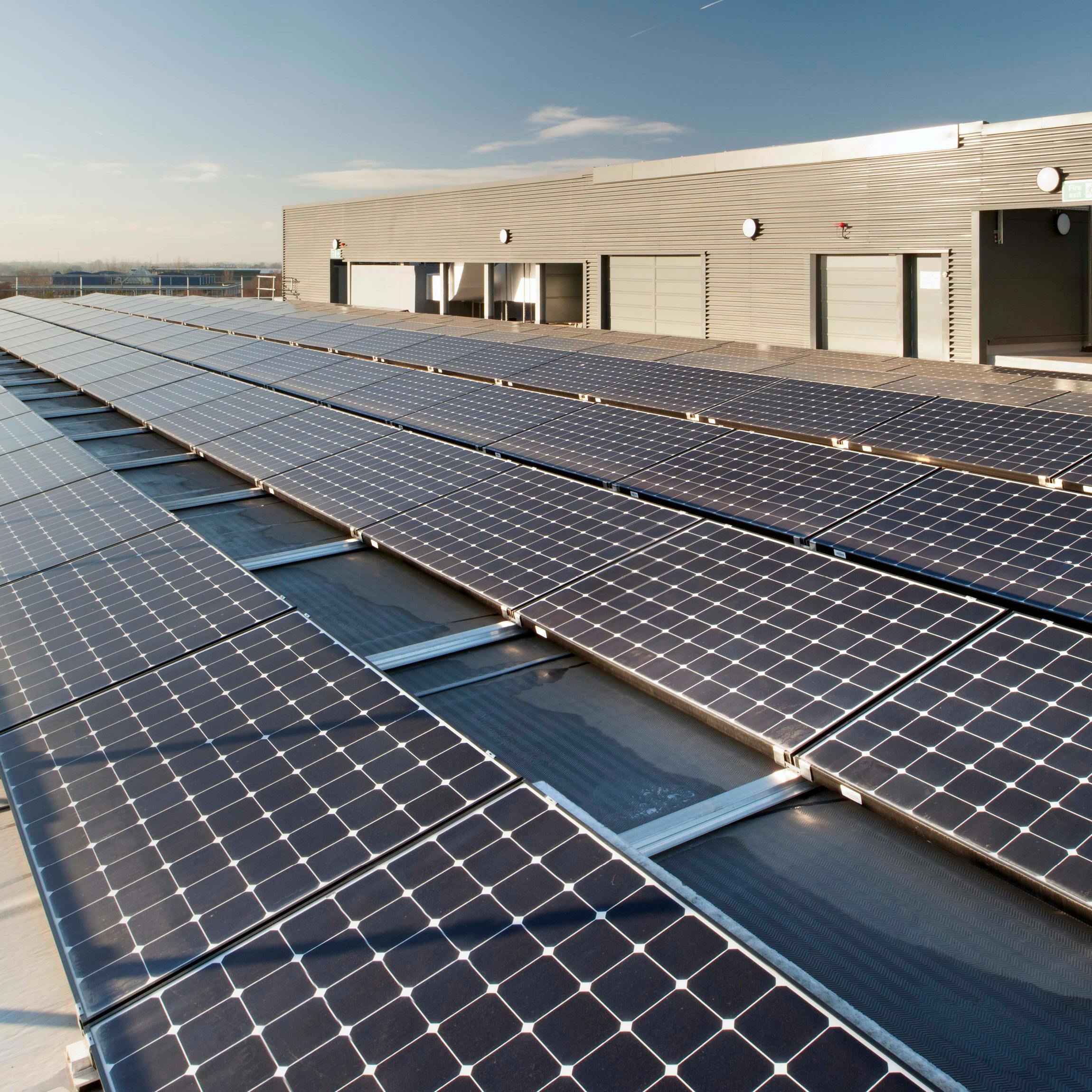 We achieved BREEAM Excellent by incorporating material and structure re-use; plant outside the building makes floorplates highly efficient, main roof used almost exclusively for PV, a new green roof and two green walls, excellent occupier facilities, and high performance cladding.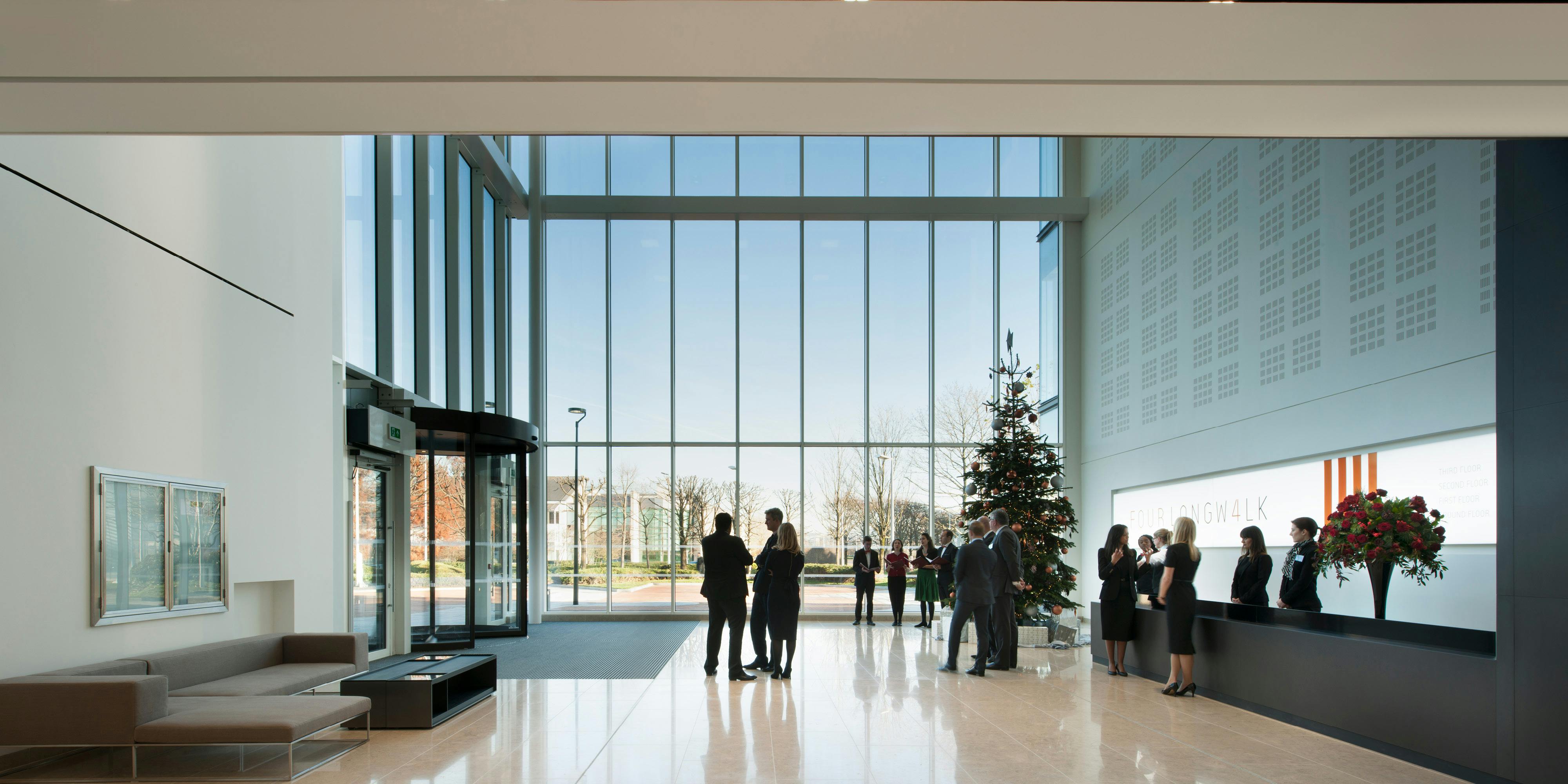 Internally we reconfigured, enlarged, and redesigned the lobby and central atrium to create a striking, light-filled, four storey space that matches the scale and impact of the rest of the building. Cantilevered levels taper upwards, referencing the original staggered volumes of the building design. Our redevelopment has delivered over 98,000 sqft office space and made 4 Longwalk the most prominent building in the park.