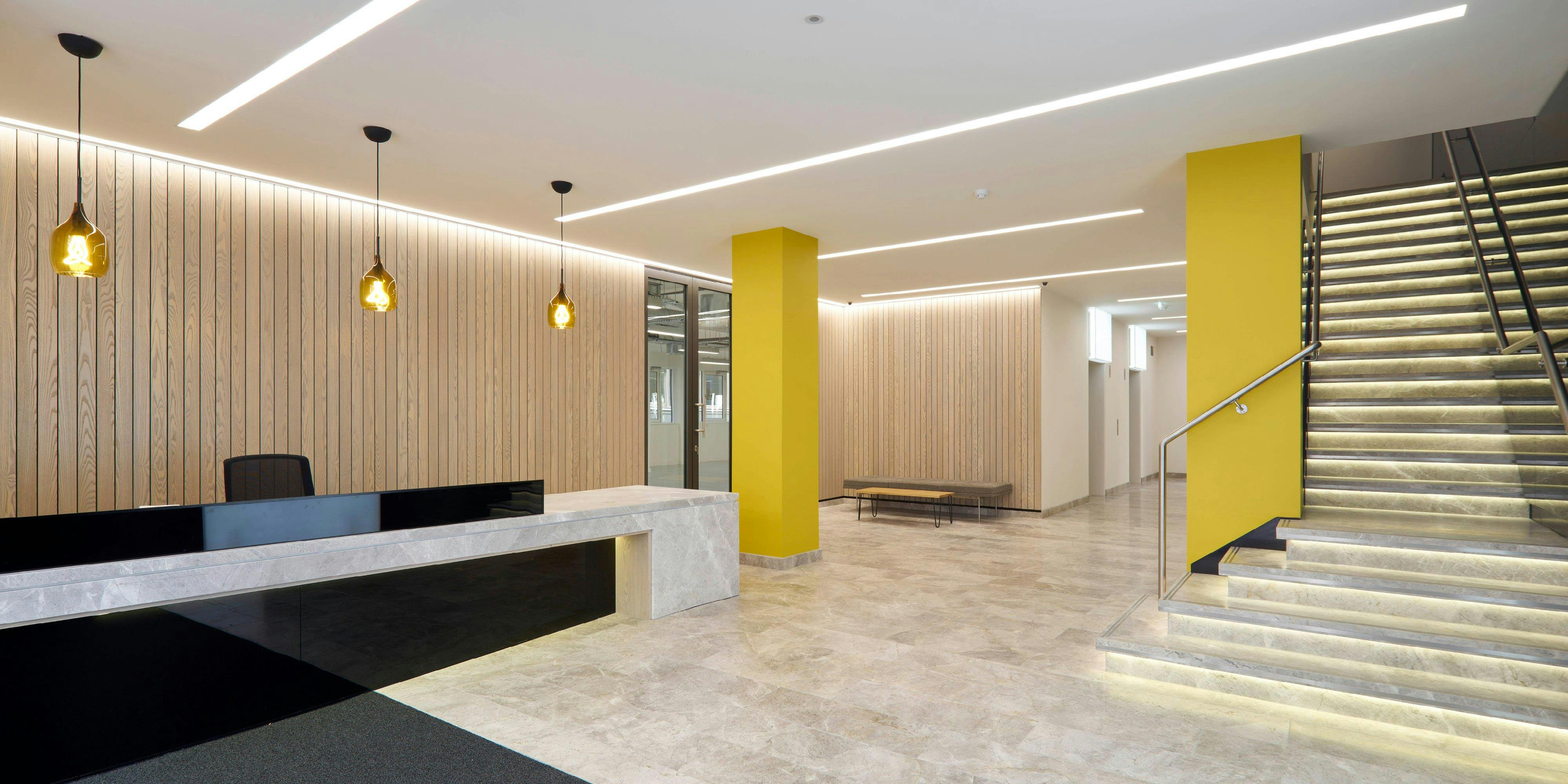 An existing rooftop plant area was converted into 2,200ft2 of light filled office space and a terrace both with spectacular view of St Paul's. This was a particular planning challenge given the strict height criteria in the vicinity of St Pauls. Internally the core was reconfigured and plant efficiently relocated to increase floor area to over 30,000ft2 and to standardise the floor plates.
A combination of exposed services and metal plank ceilings was used across different floors to enhance the characteristics of each space. The cores feature generous superloo WC's at each level and new shower and cycle parking facilities at basement level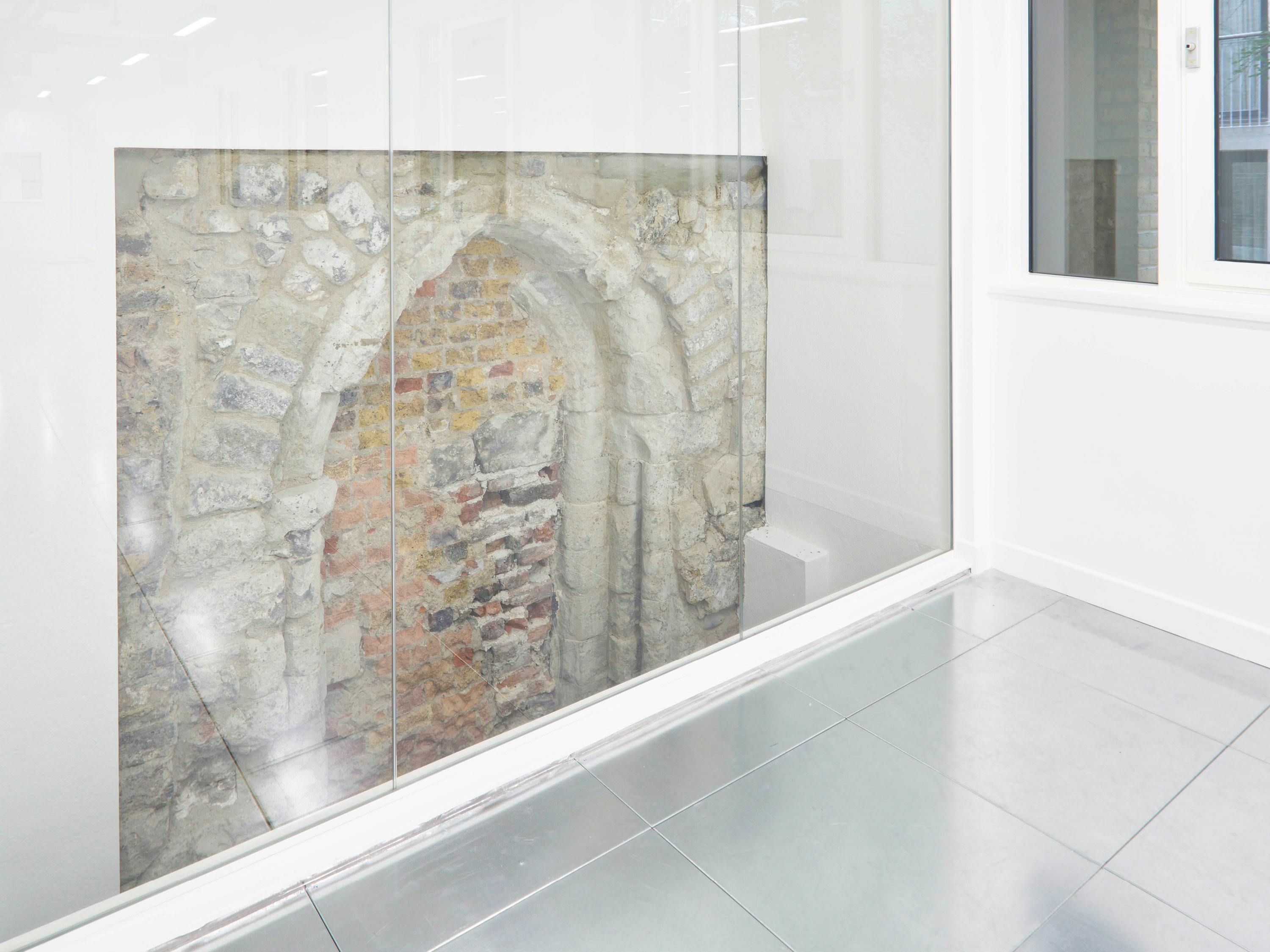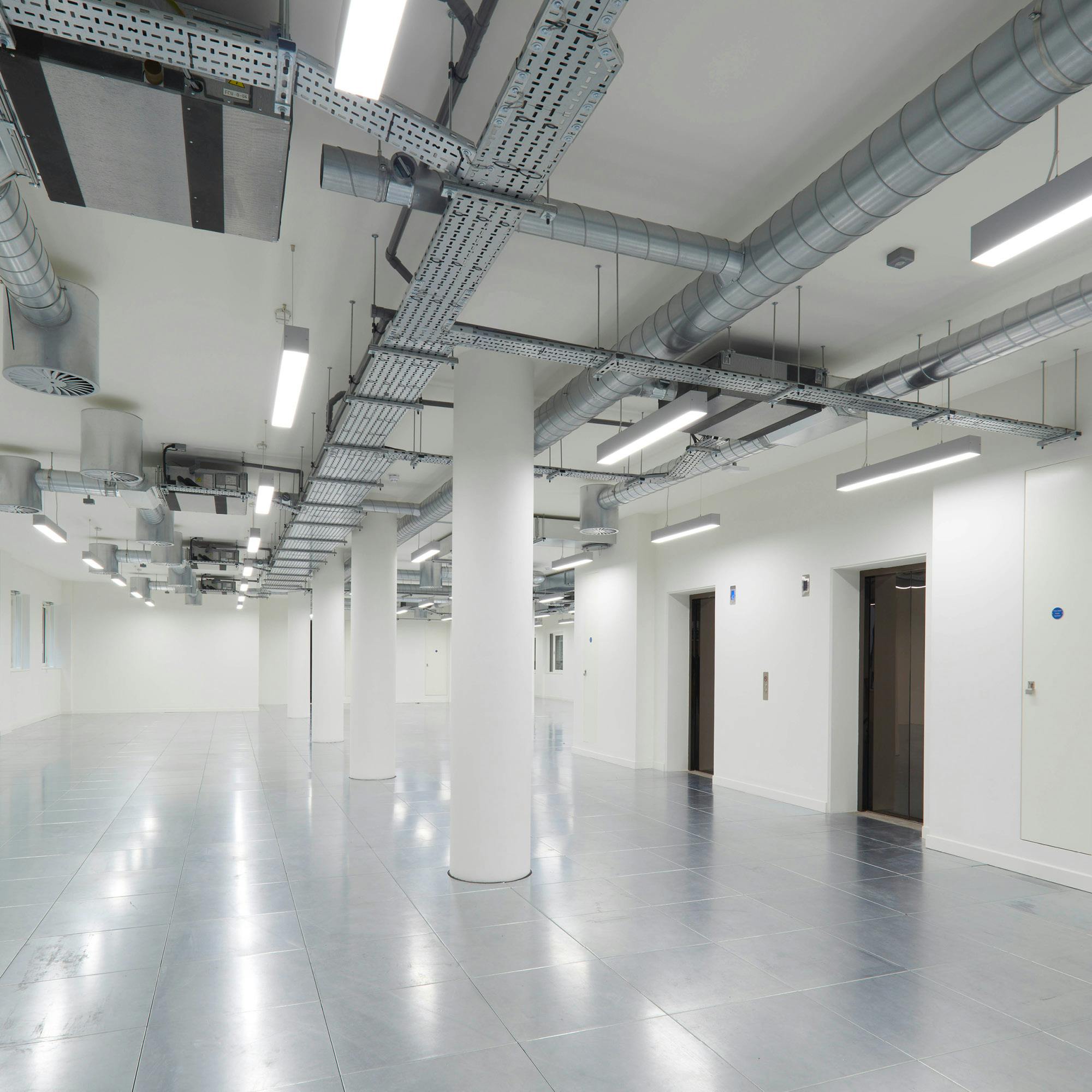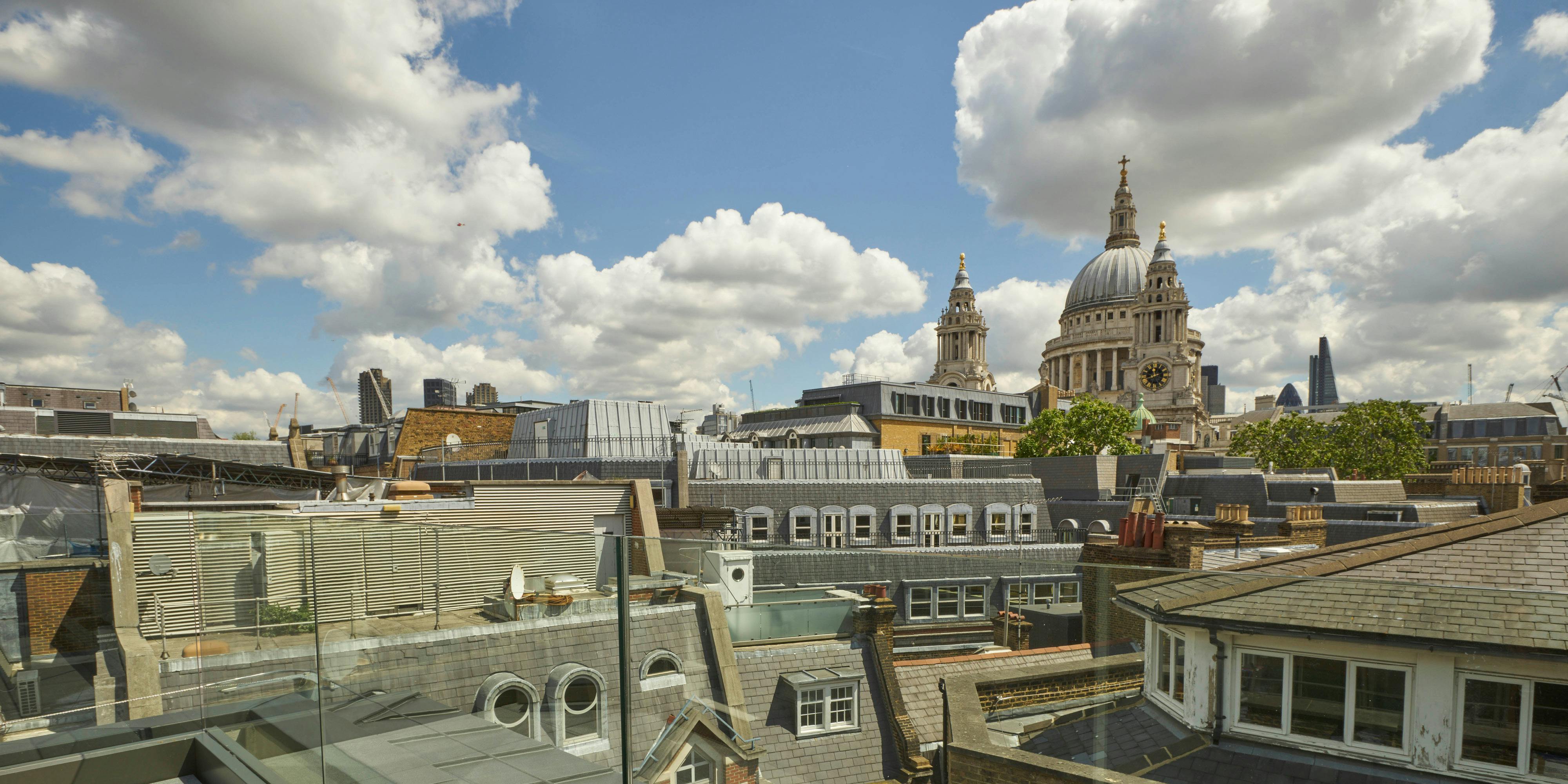 The main entrance from Carter Lane was bought forward to have a greater presence of the street and to make use natural light. The previously confusing and cluttered reception space was transformed by reconfiguring the staircases, a move reinforced through the use of lighting and reflective black glass to add drama and a sense of space. A combination of limestone and limed oak provide a warm, textured but contemporary appearance.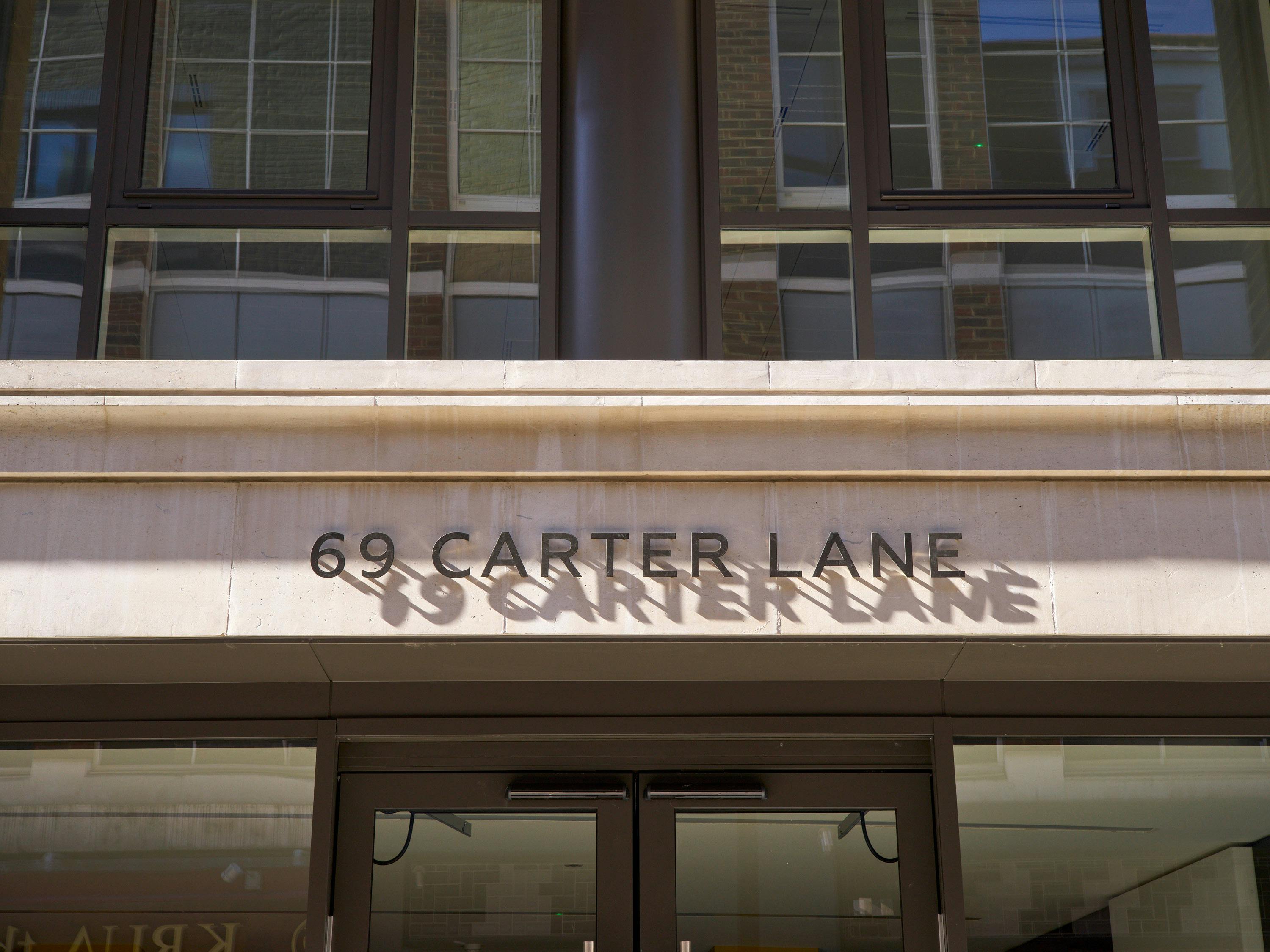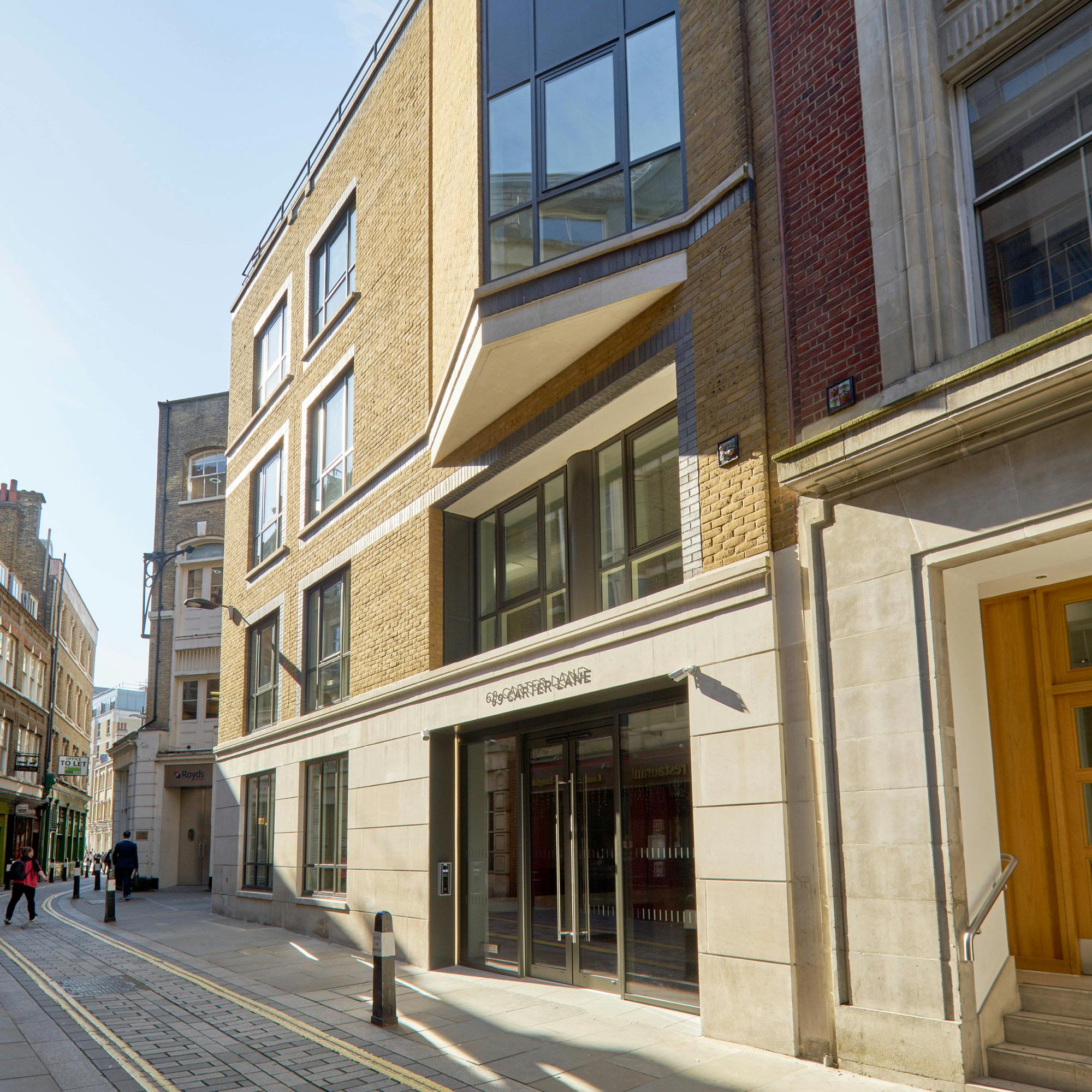 The building achieved a BREEAM Excellent rating and EPC of B.