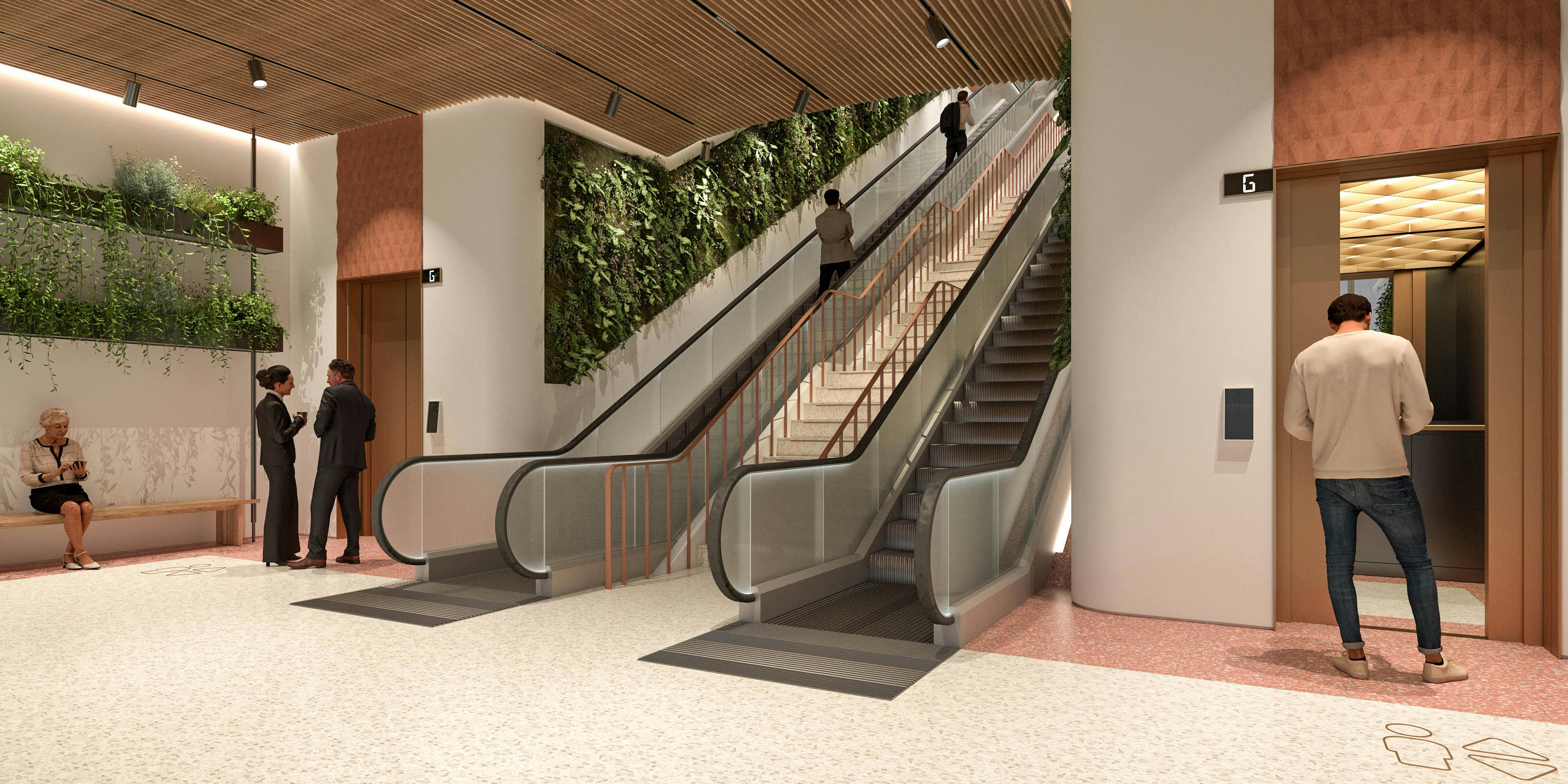 Innovation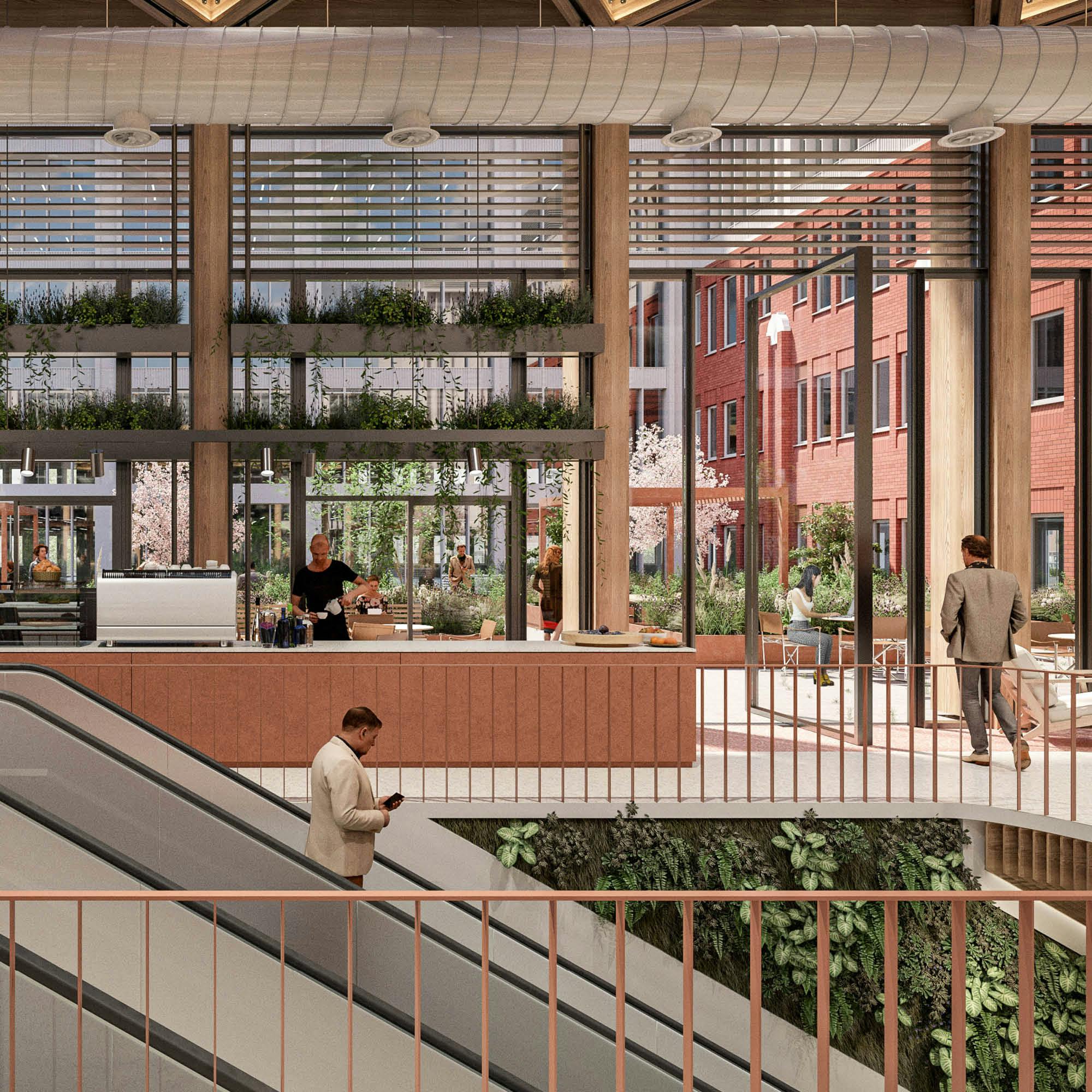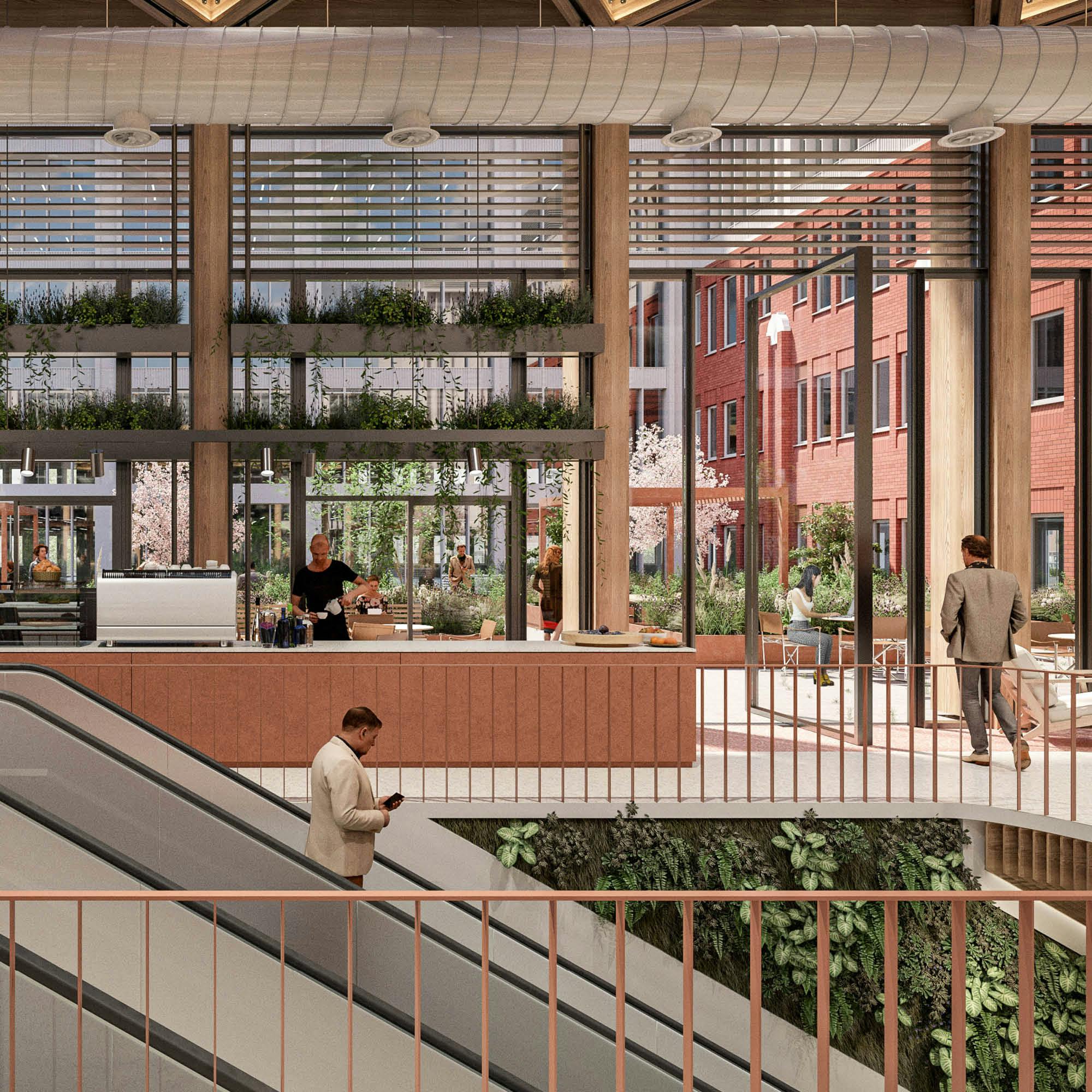 An exciting and innovative journey from street to office incorporates a new ground floor entrance with green-walled escalators, leading visitors up to a new second floor atrium reception opening onto a secret garden at the heart of the building.
Sustainability
Sustainability is a key driver for the office fit-out. We measured the embodied carbon at every design stage and selected durable materials with the lowest carbon measurement and robust quality furniture that will last.
Wellbeing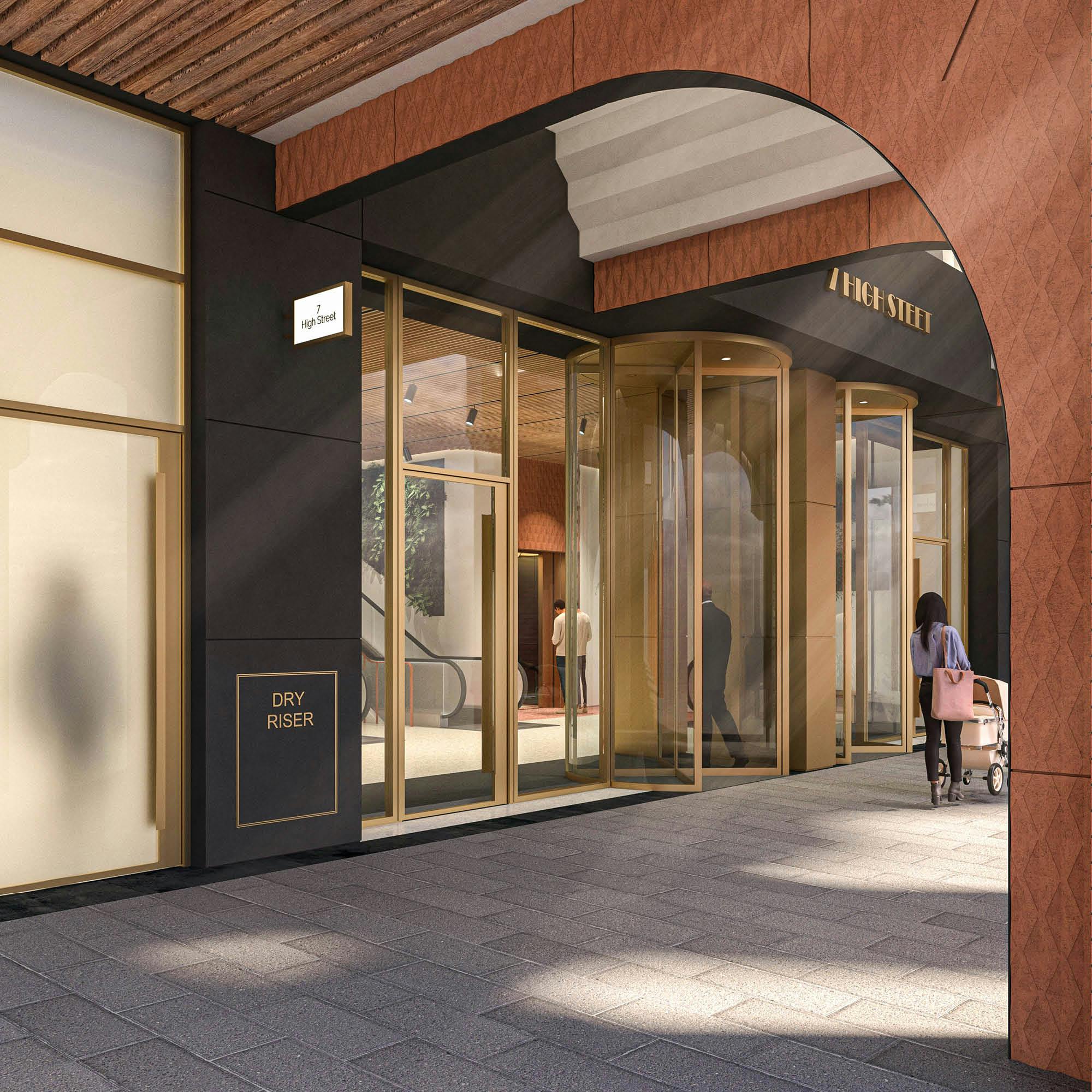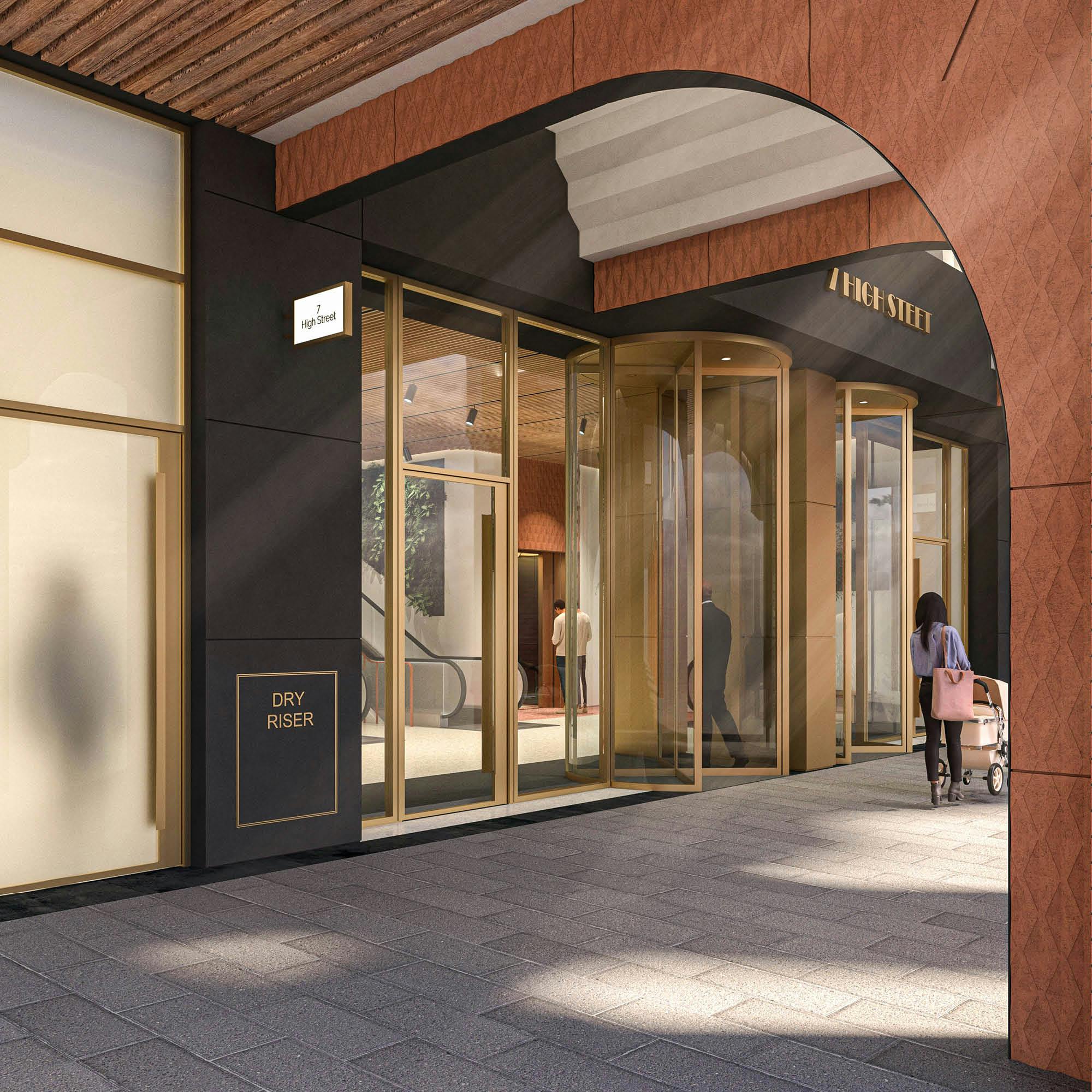 Our renovation centres people. For all building users, whether walking, cycling or running, their journey into the building will be engaging, clear and tailored to their needs. Once inside, a natural sustainable palette and clean air will refresh, calm and inspire.