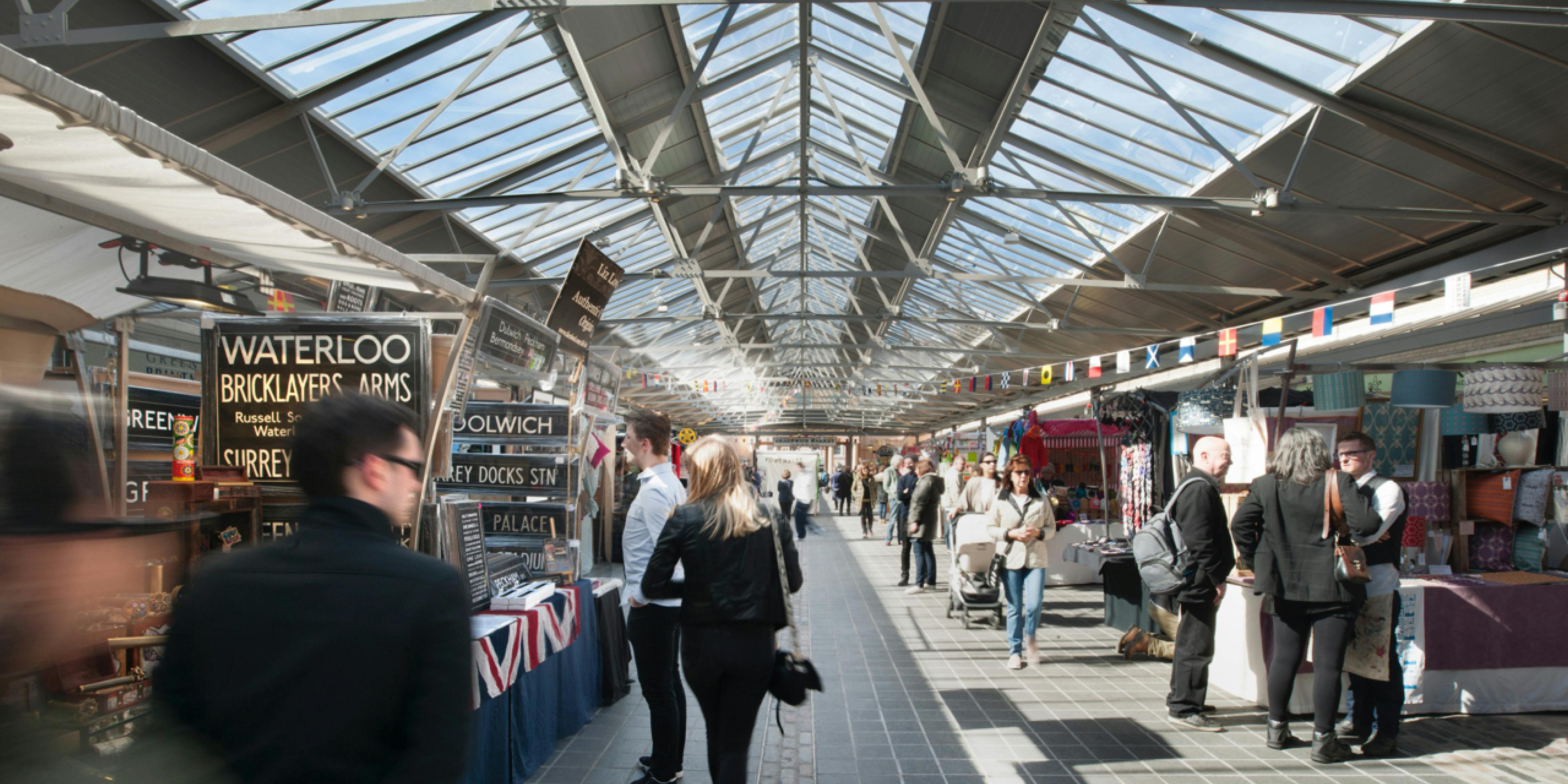 Surrounded by listed buildings, Greenwich Market sits in the West Greenwich conservation area and Maritime Greenwich World Heritage Site. We retained and re-clad the popular existing roof structure to maximise daylight, we restored listed retail shopfronts and the original 19th century cobblestones to improve accessibility. A series of contemporary additions complement and interact with the historic space.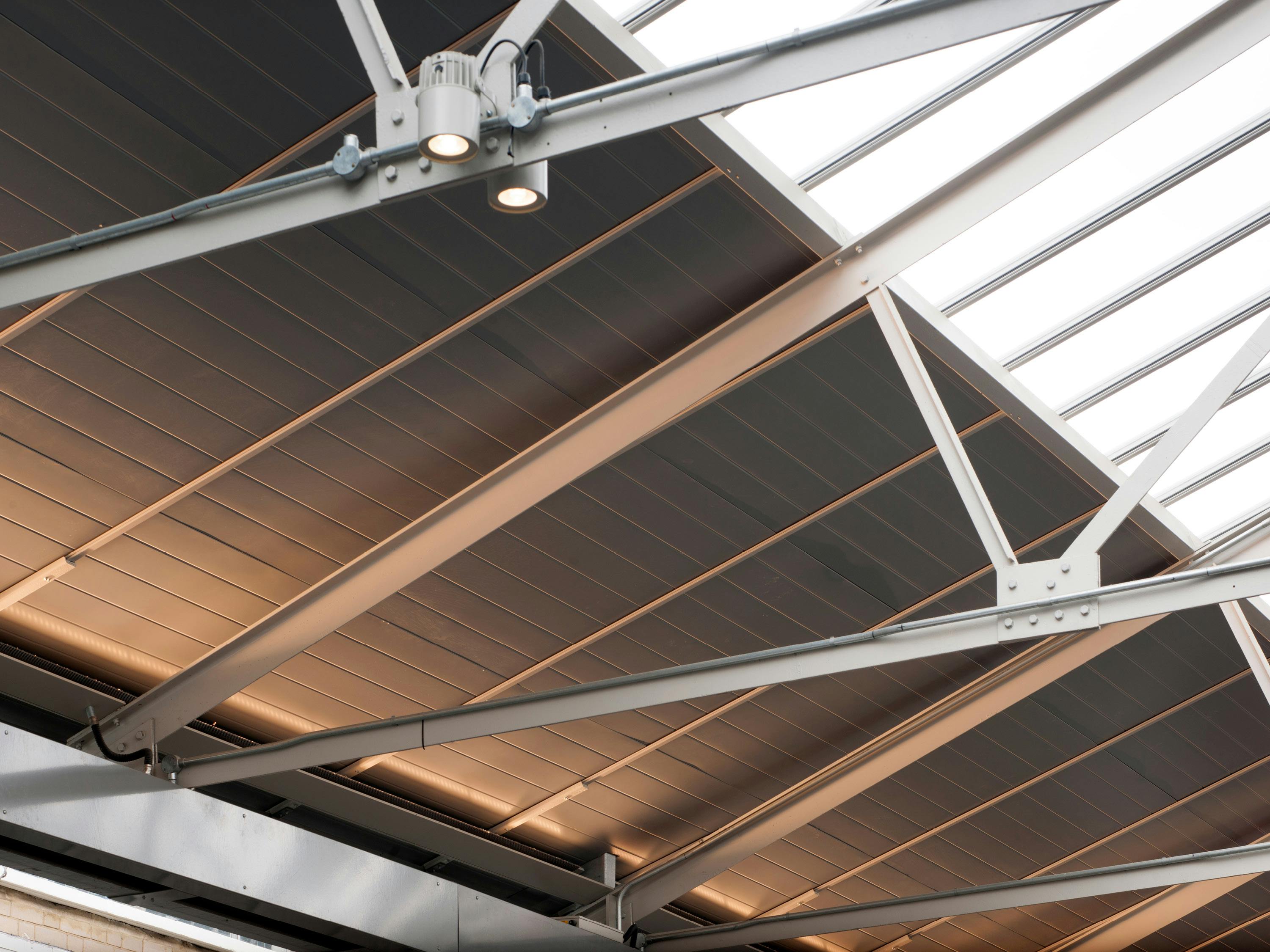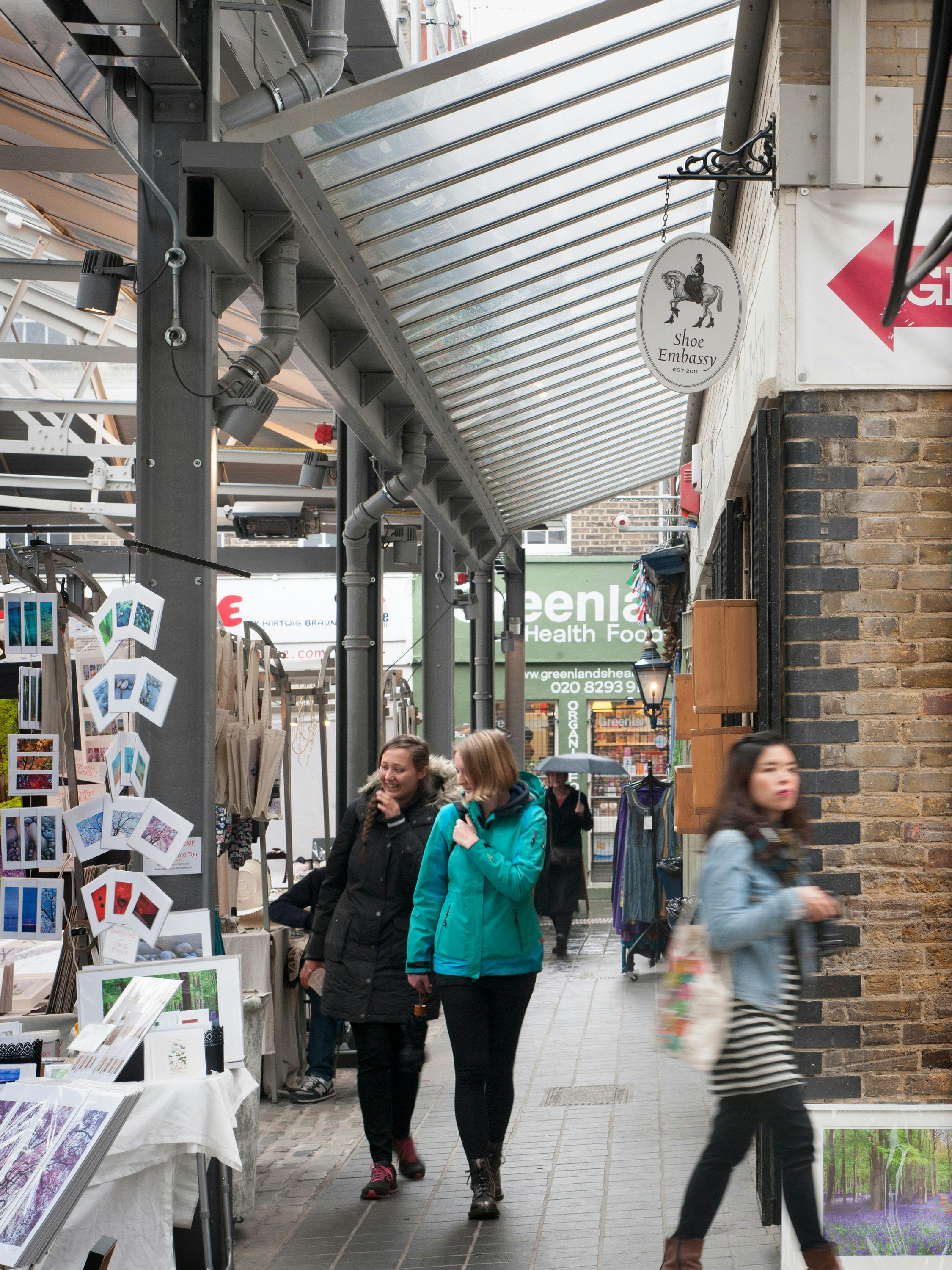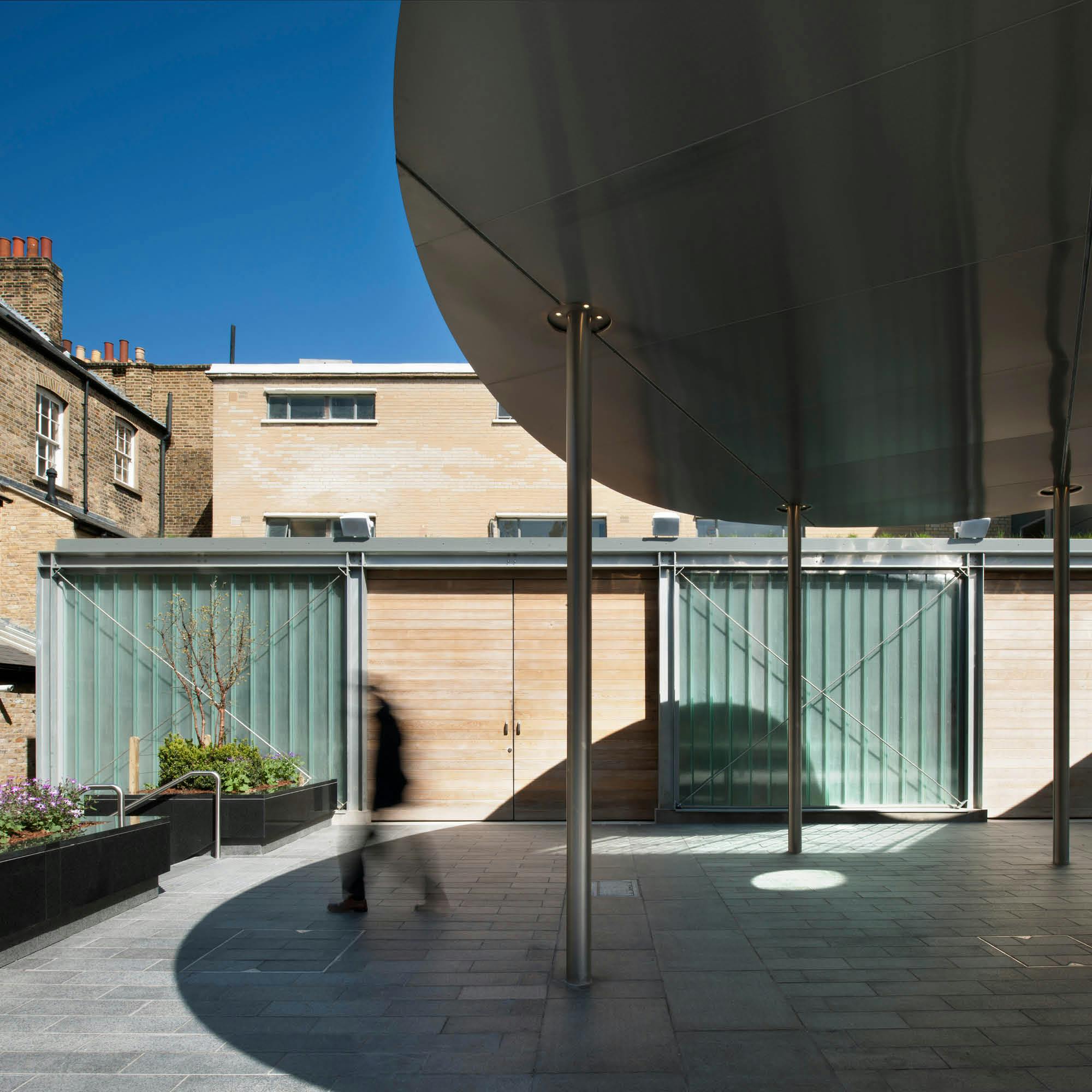 The popular market has a diverse mix of traders, and a long waiting list of new traders. The success of the market led our client to seek more space for traders and new public realm. Our site-based research identified several under-utilised spaces the market could sensitively expand into, including Fry's Court. Previously an unkempt yard it is now a valuable new green public space.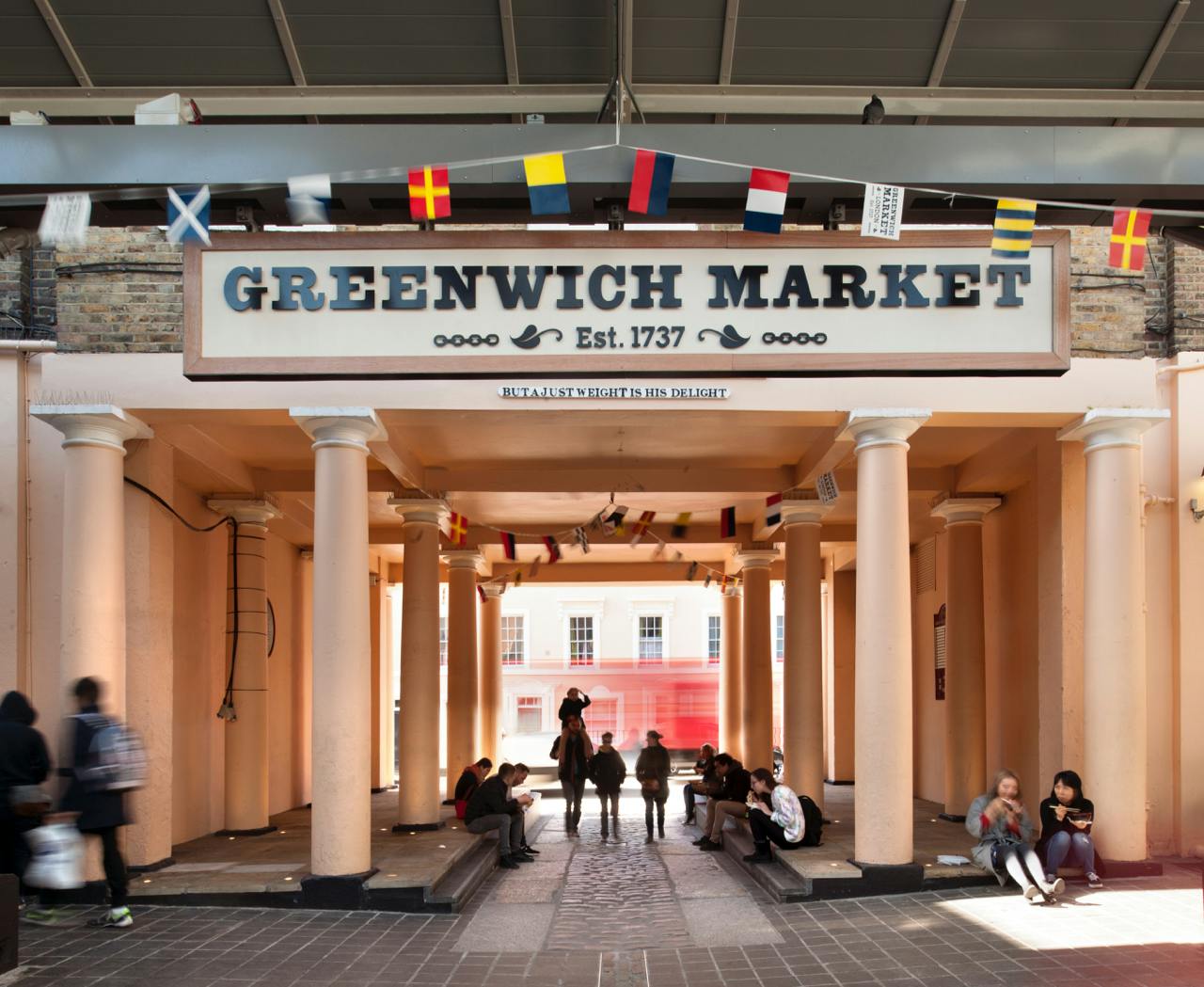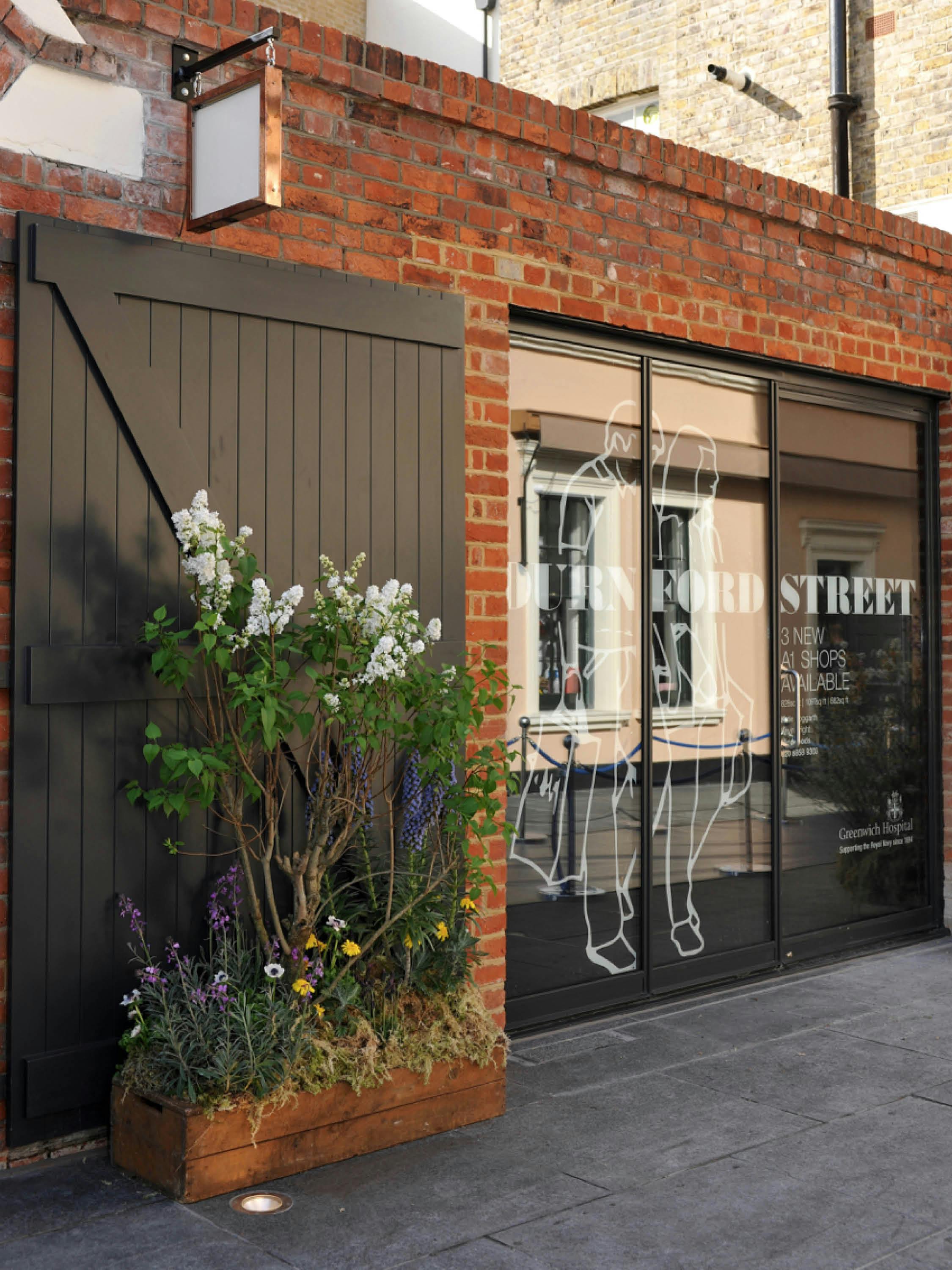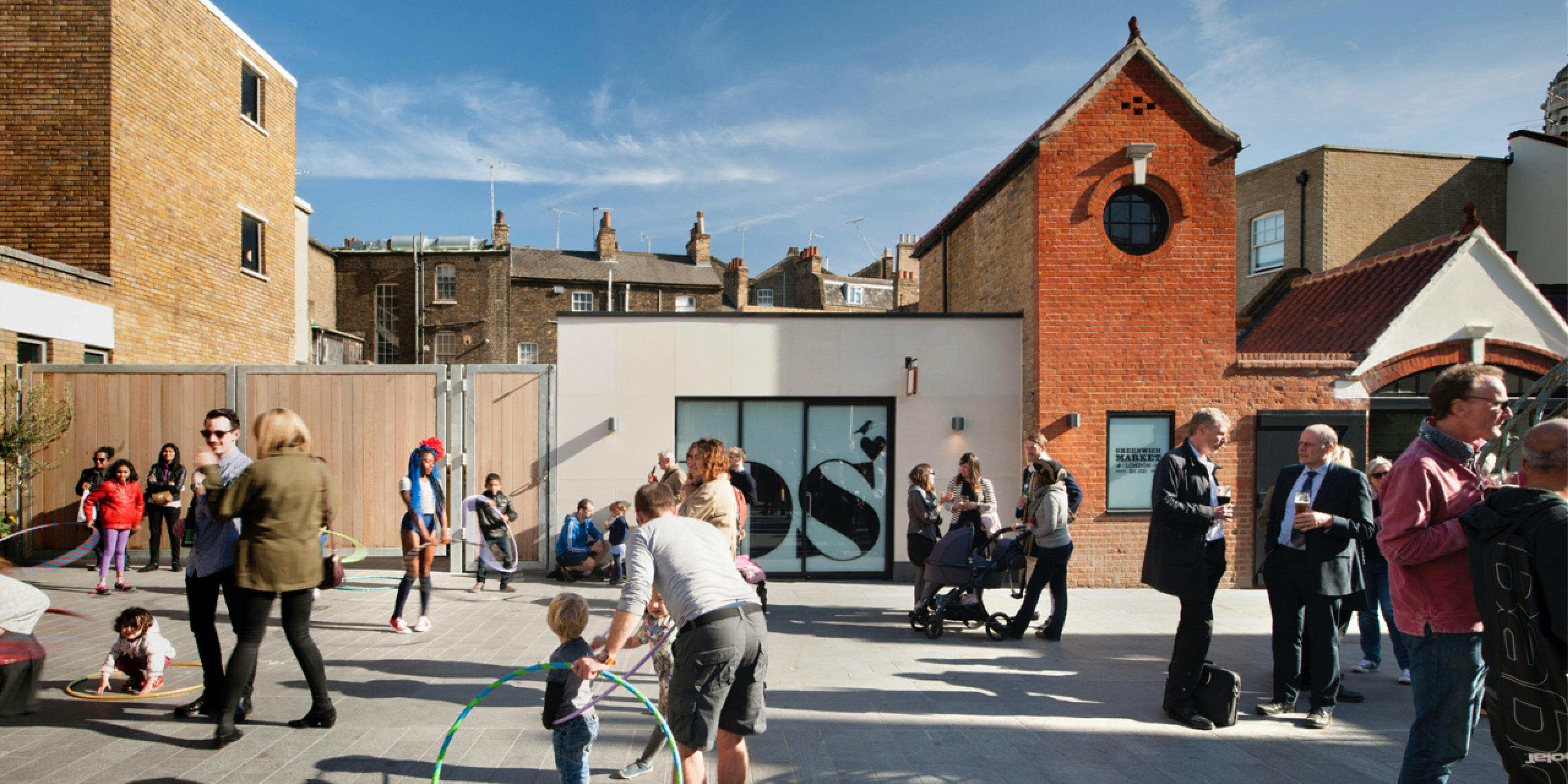 "Fry's Court now supports a biodiverse ecosystem including soft landscaping with new trees, and 17 species of planting. We installed three biodiverse meadow roofs to reduce water run-off and provide a rich wildlife habitat"
Jon Eaglesham, Managing Director, Barr Gazetas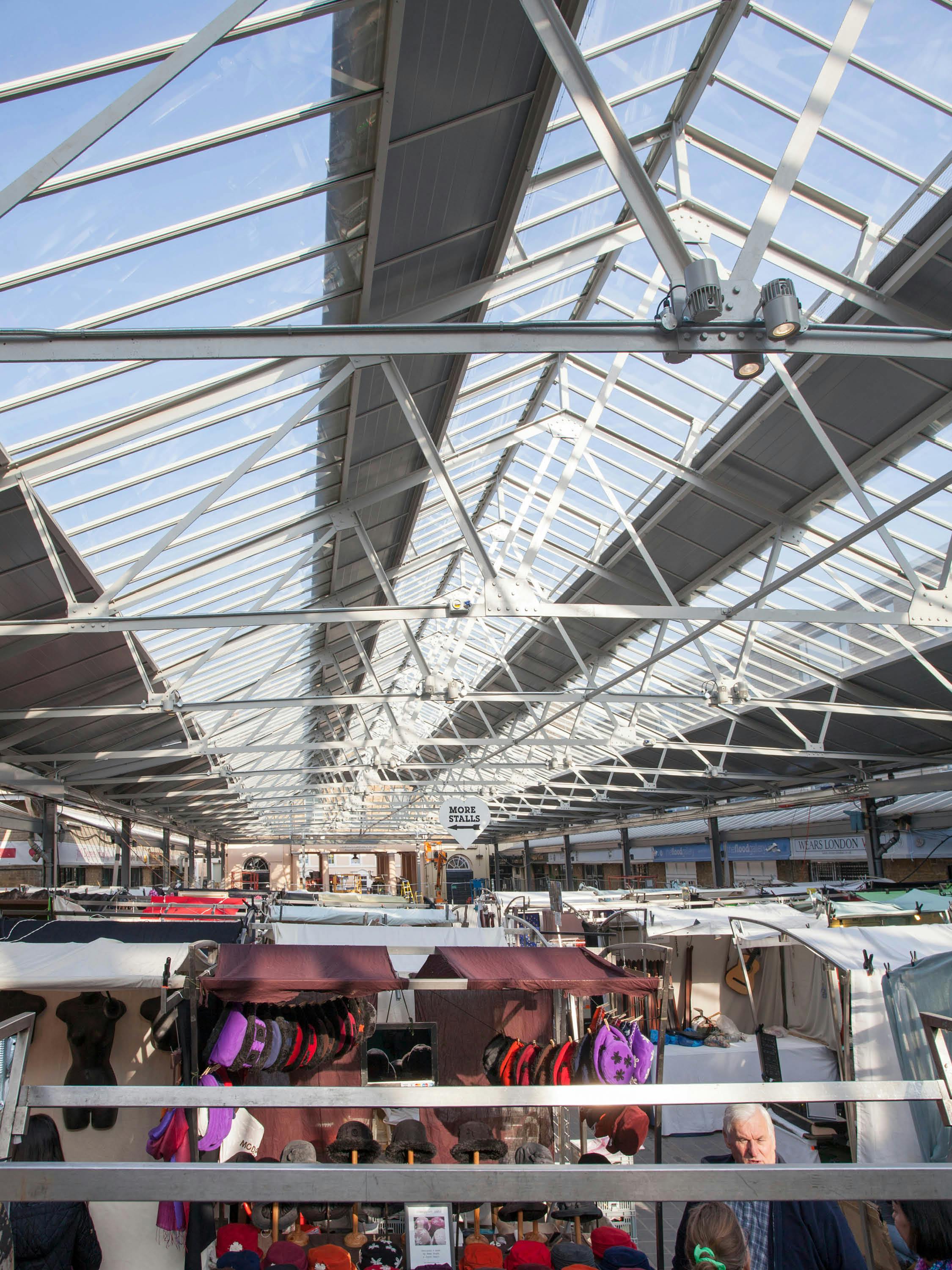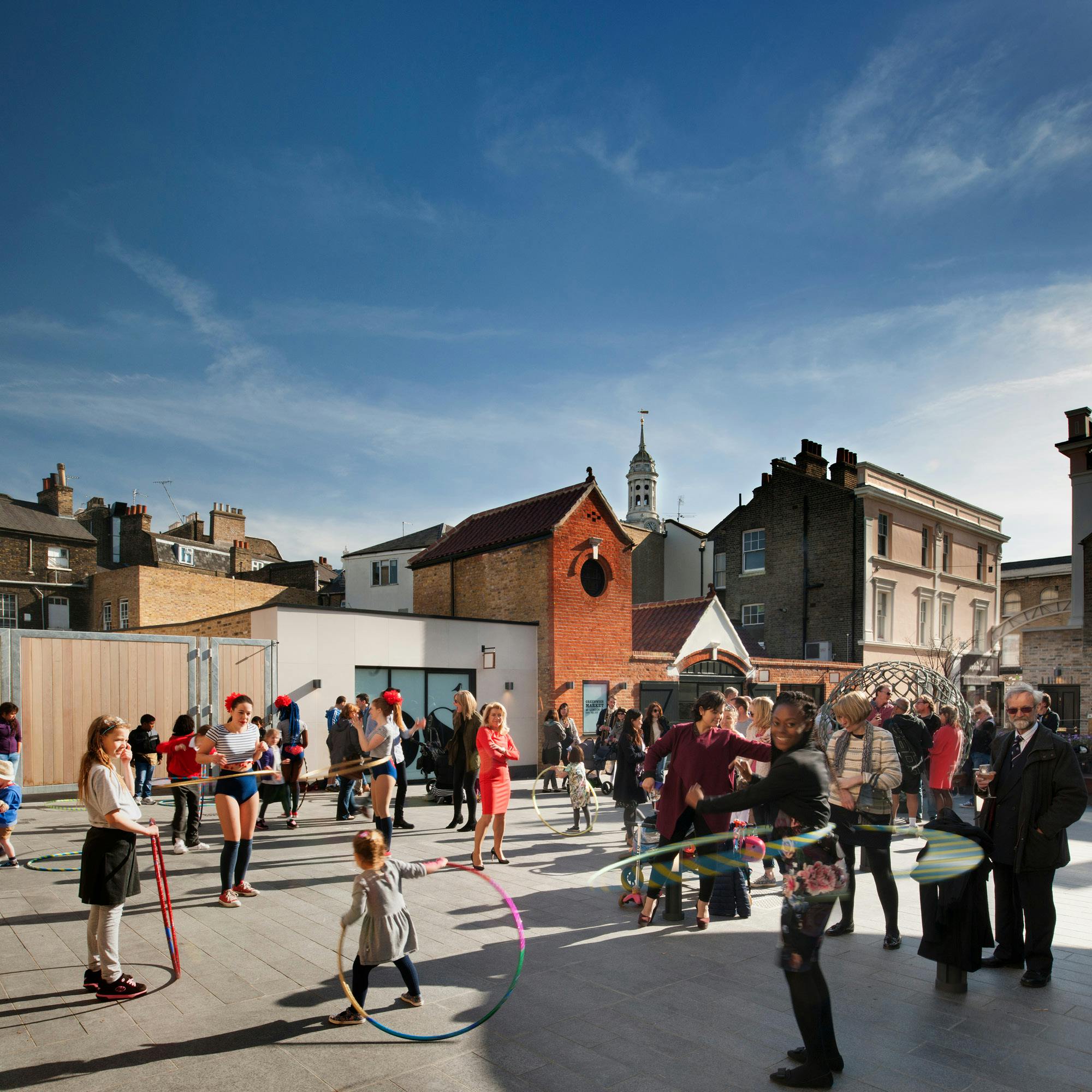 The successful urban regeneration of Greenwich town centre is a credit to the inclusive ethos of our client, Greenwich Hospital, and the engagement of the local community throughout the project. Since its completion the market has hosted multiple events in the new spaces, generating very positive feedback from visitors and traders alike.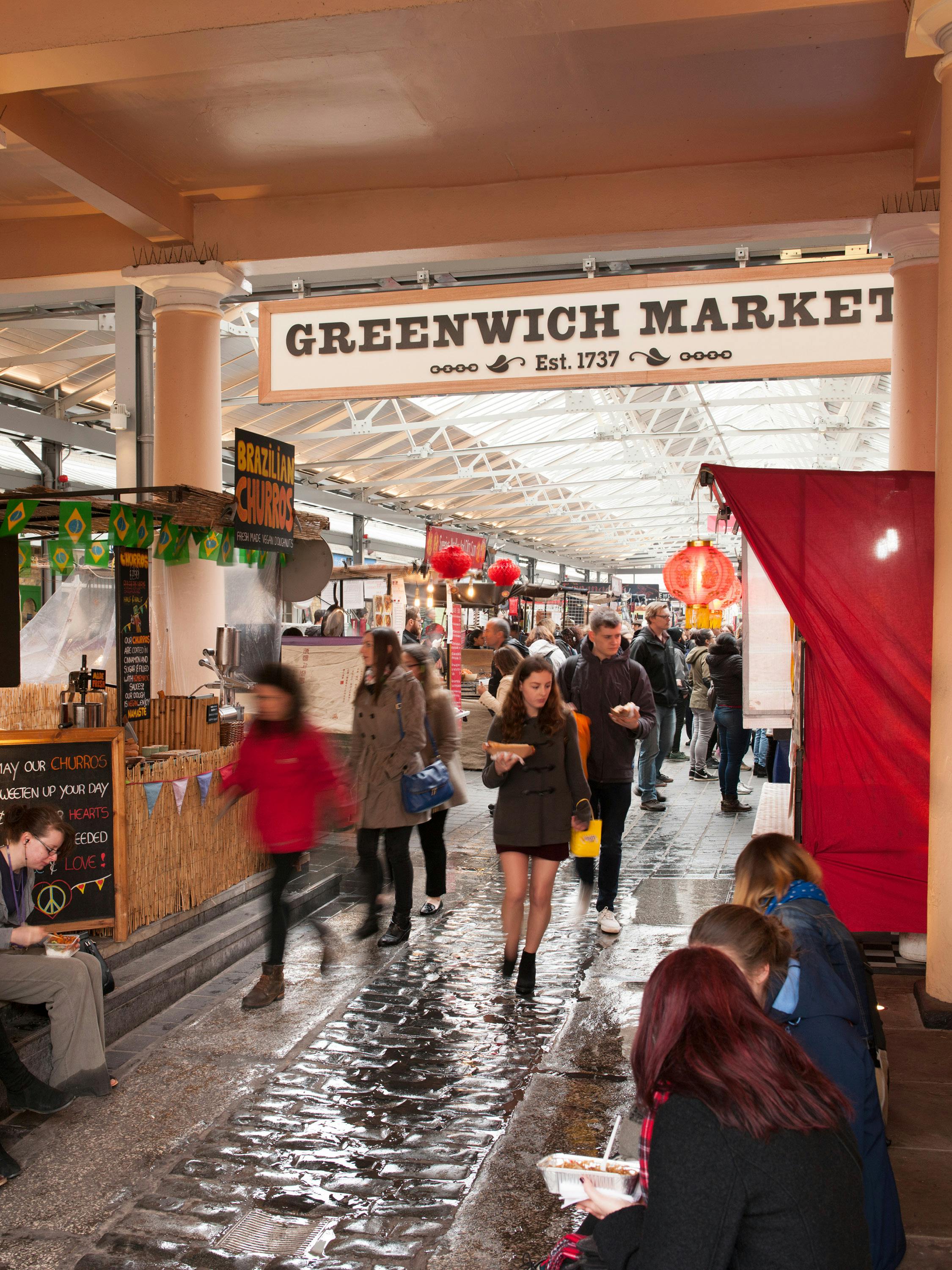 People
Jon Eaglesham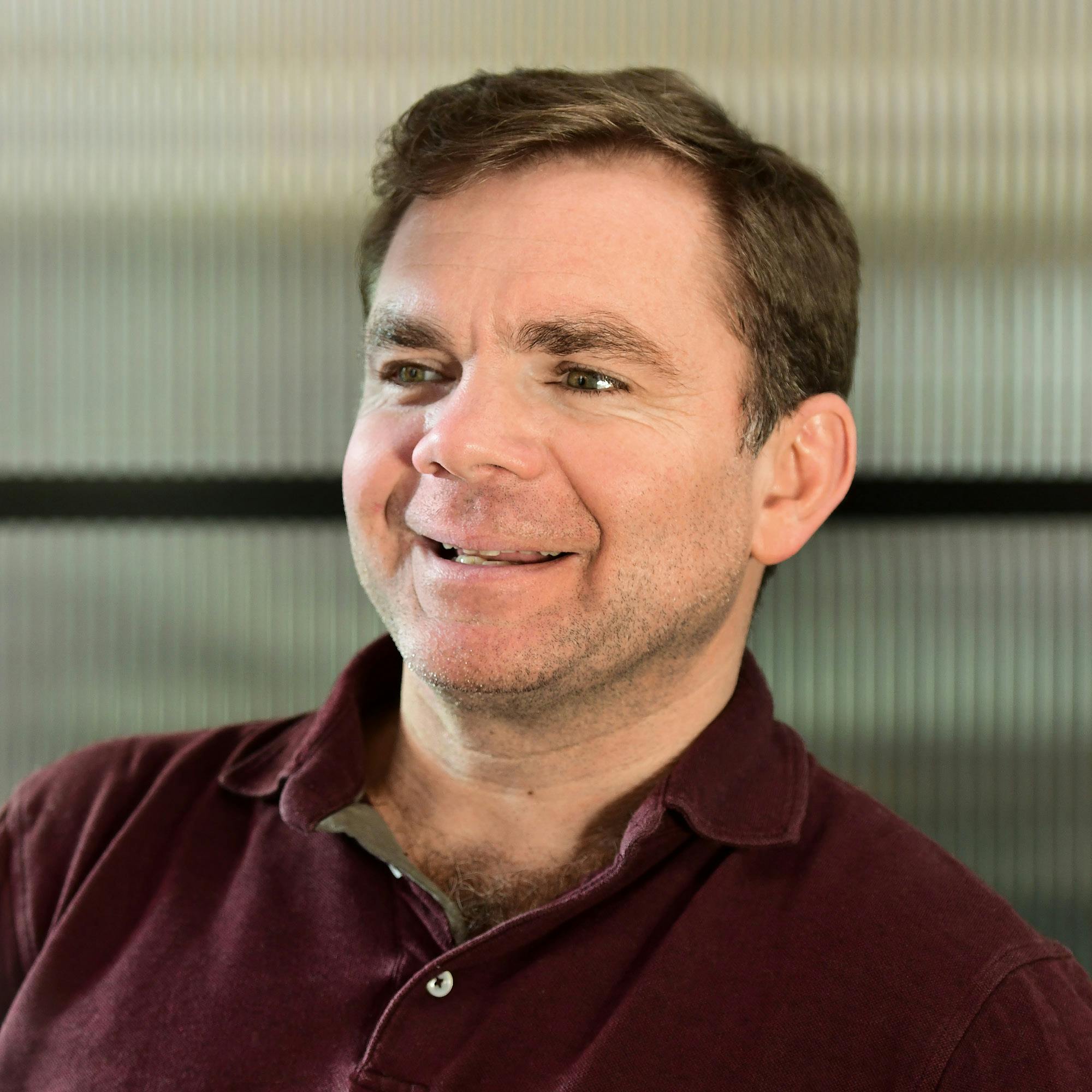 Materials
The reuse of the market's historic elements preserves carbon embodied energy for the future. All materials have been chosen with reference to the BRE Guide to Building Materials and follow best sustainability practice.
Heritage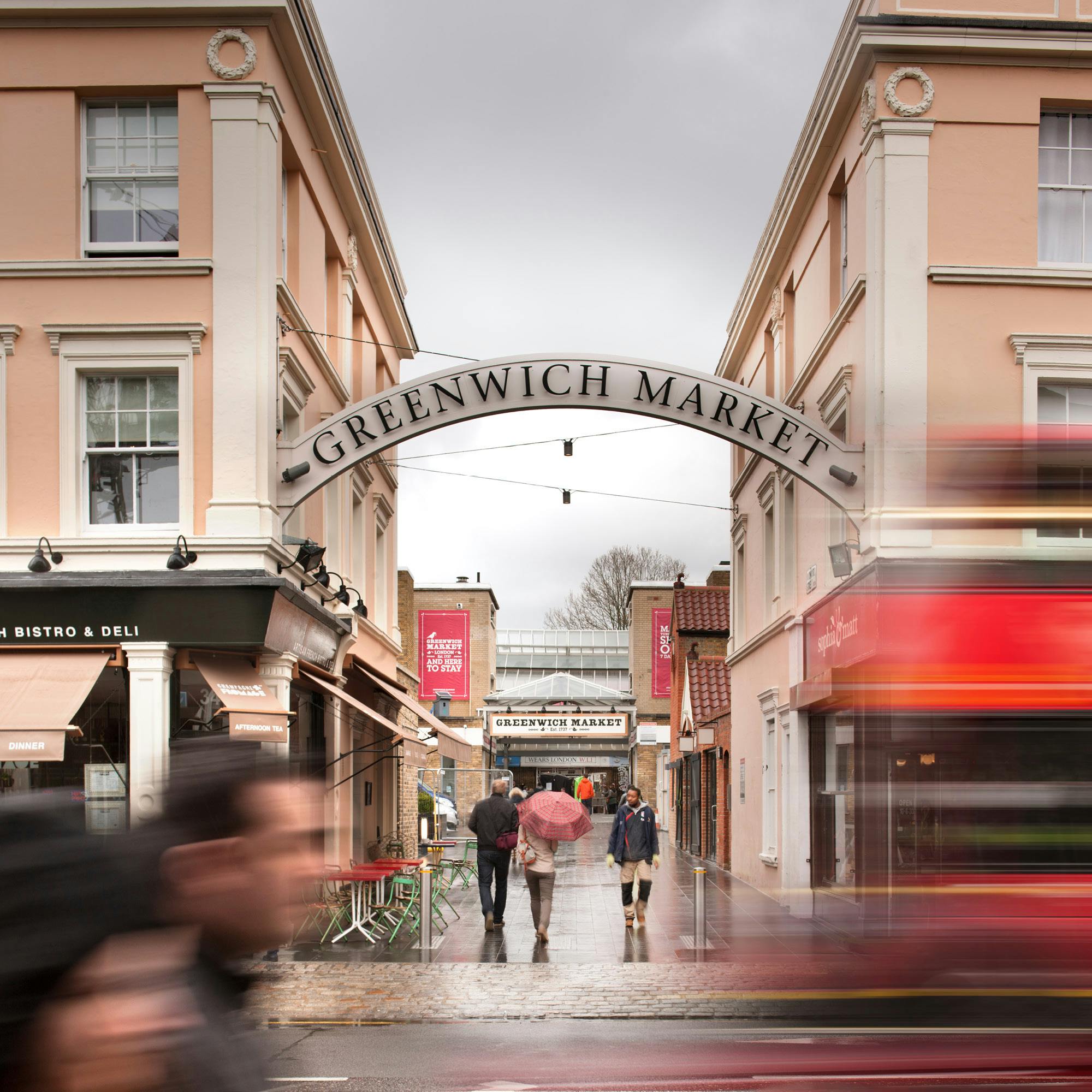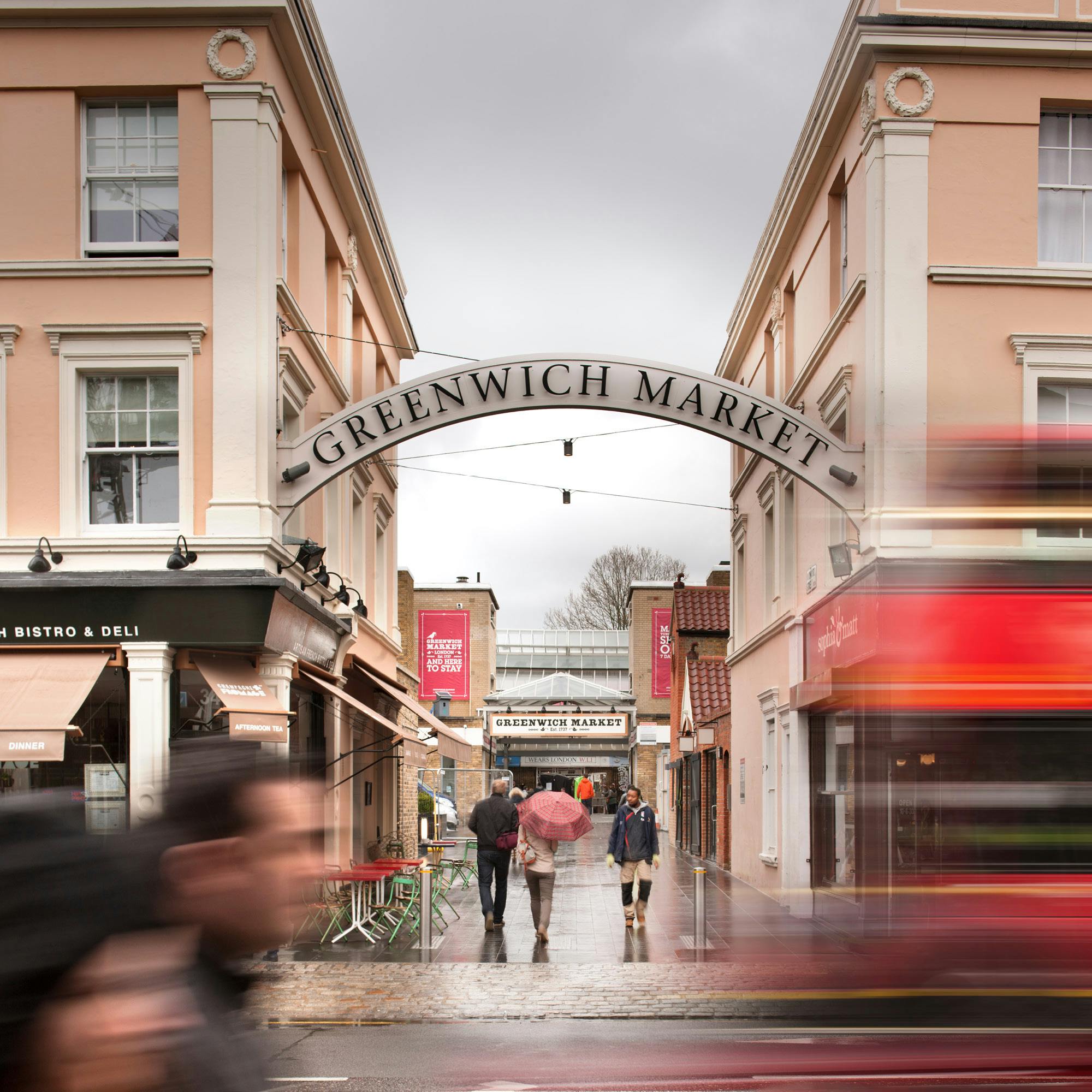 Greenwich market was originally assigned to the Commissioners of Greenwich Hospital on the 19th December 1700 for 1,000 years. In the 1800's it was moved from the riverfront to its current position and the first cobblestones laid.