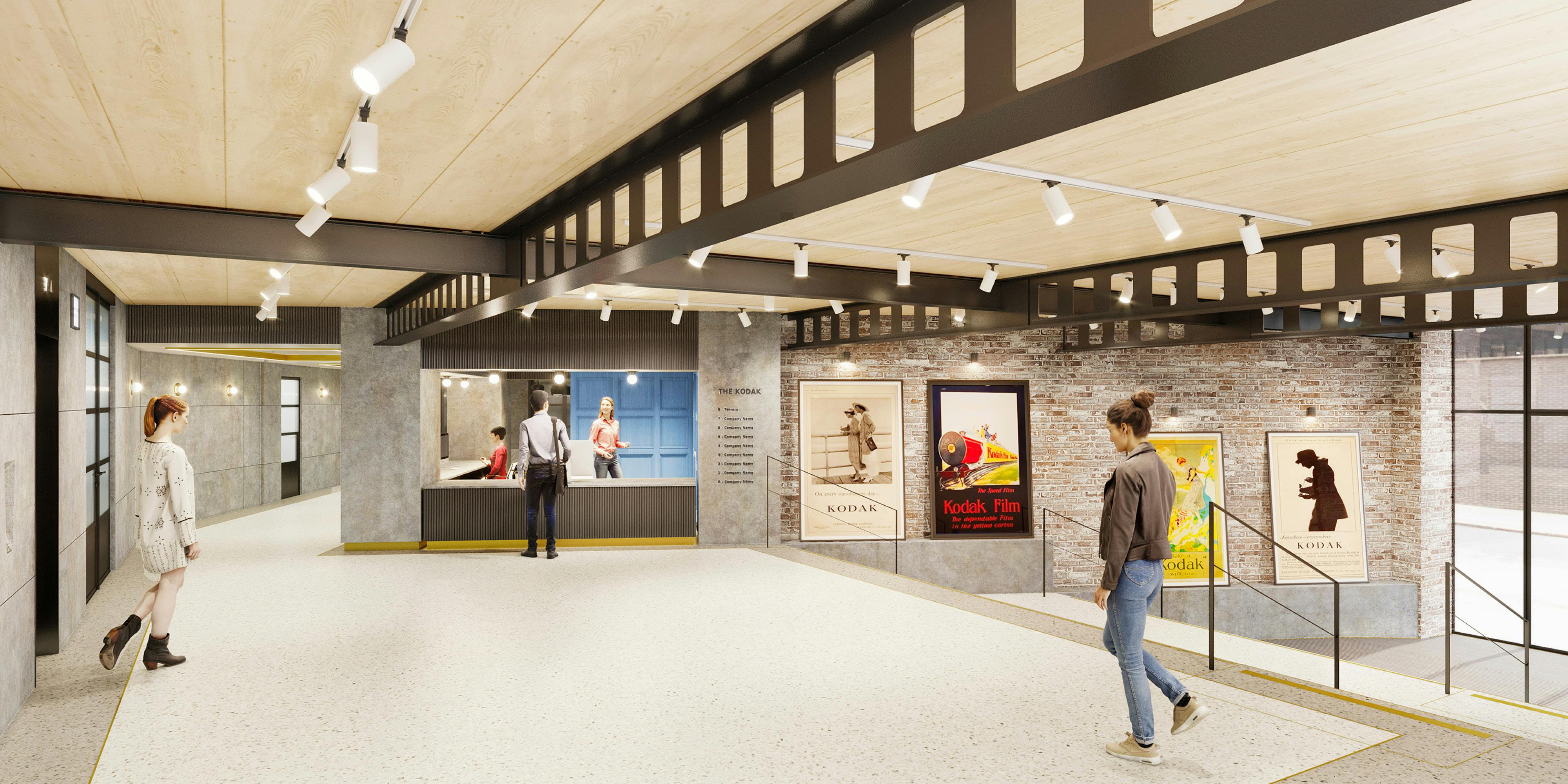 Our major interventions to this historically important, early 20th century building include; creating a new entrance to reorientate the building towards a new public space, enlarging the reception and rationalising the building core, new communal amenities and commuter facilities. We rebuilt the top two mansard storeys in a complementary style to the original style and created a large new roof terrace with views across the city.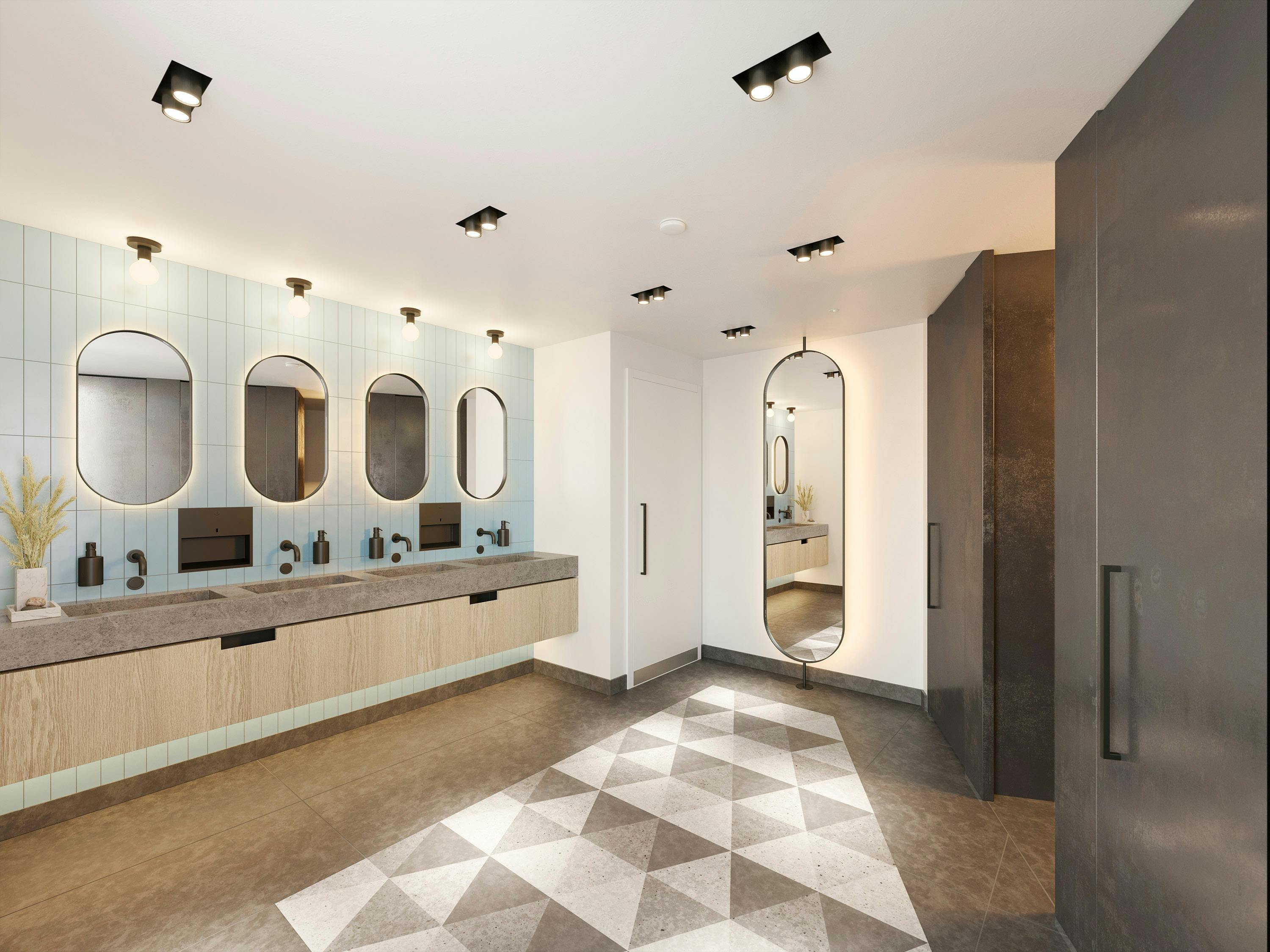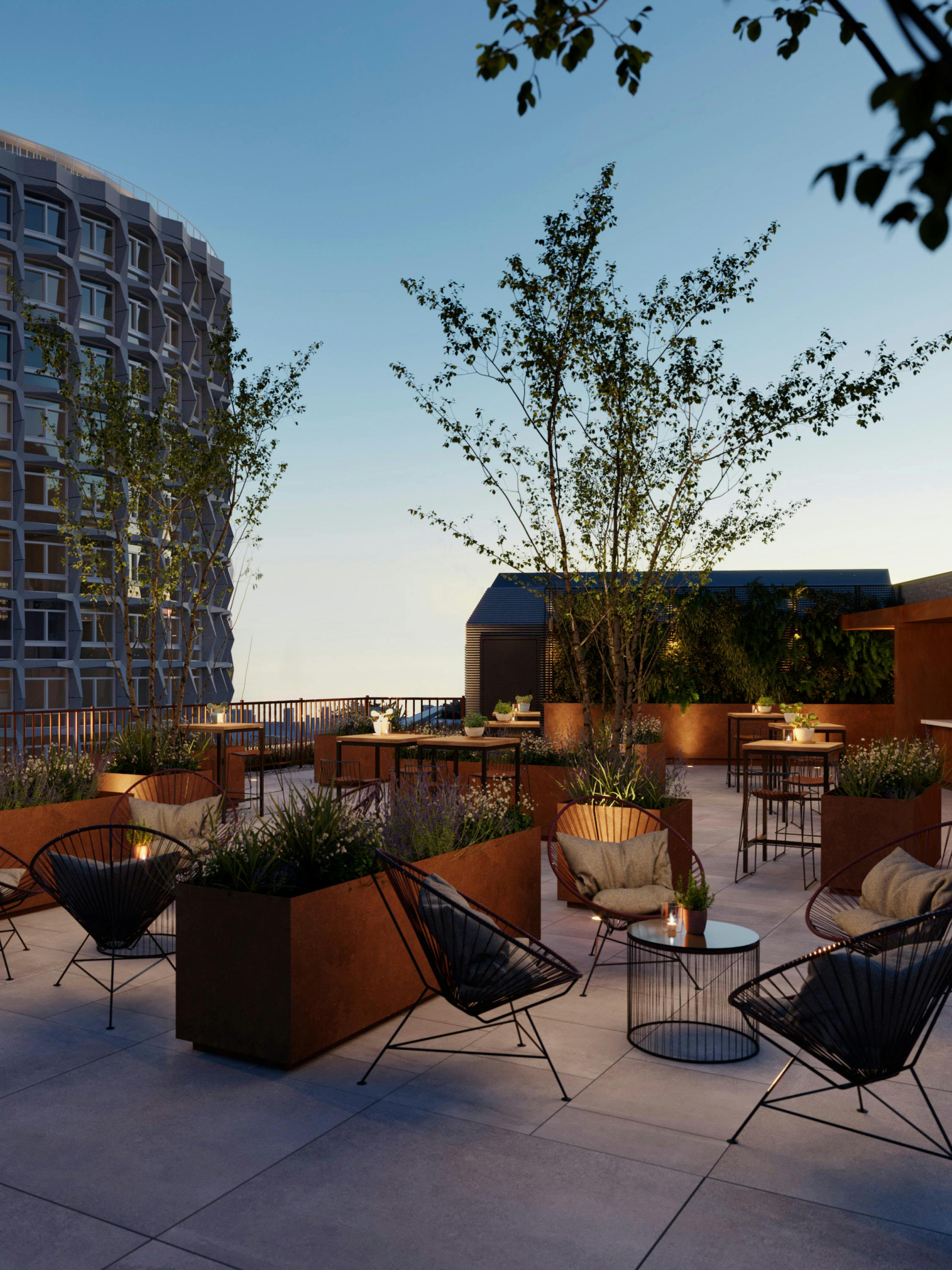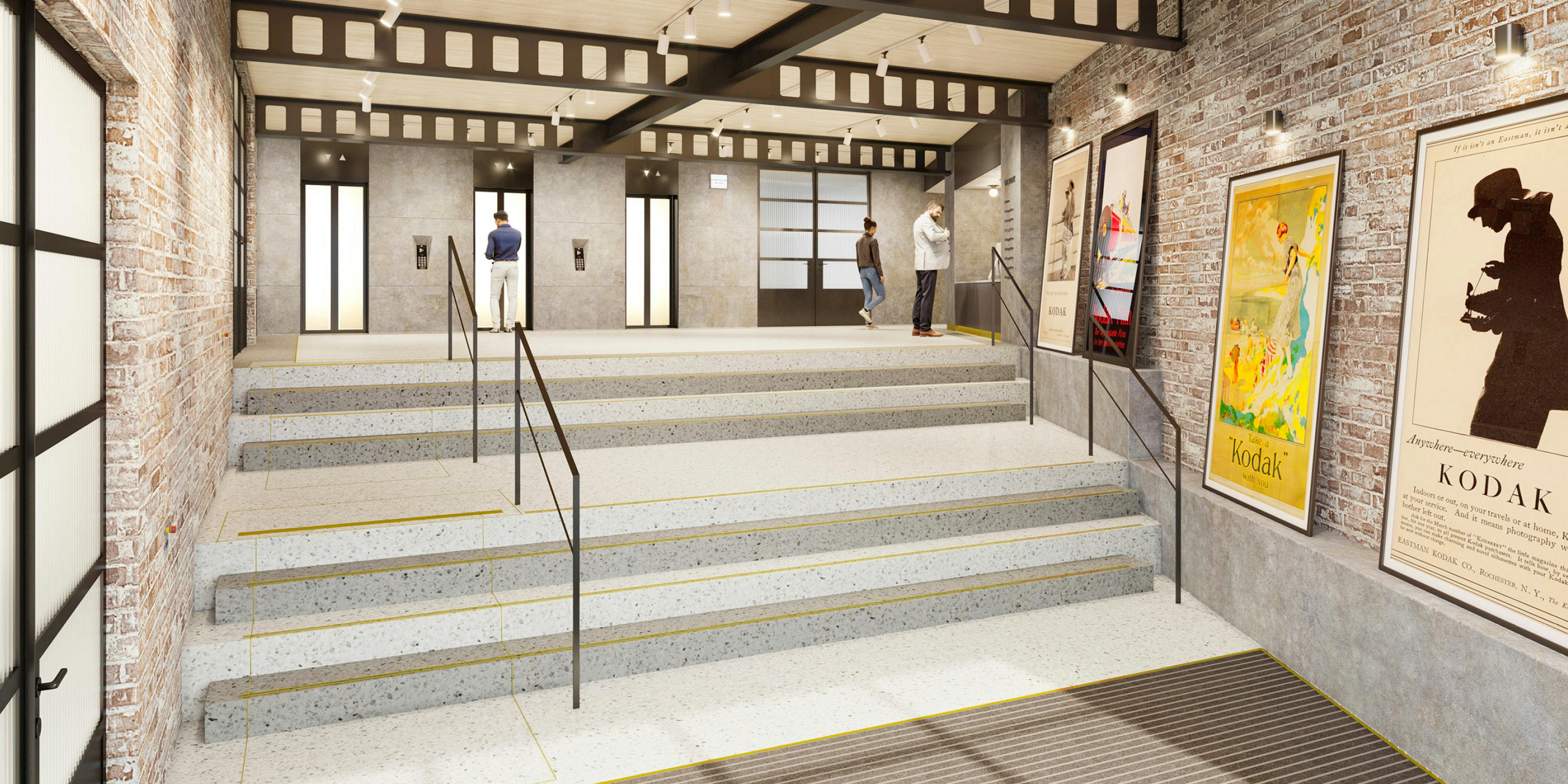 We've carried out the sensitive restoration of the original façade with new windows that resemble the original design and returned the first floor its original plan form, by restoring the marble columns, stairs and beautiful ceiling details and coving. To create the new entrance and reception area, we have removed some of the columns and exposed the historic steel beams. The refurbished office floors have been fitted out as open plan CAT B plug and play.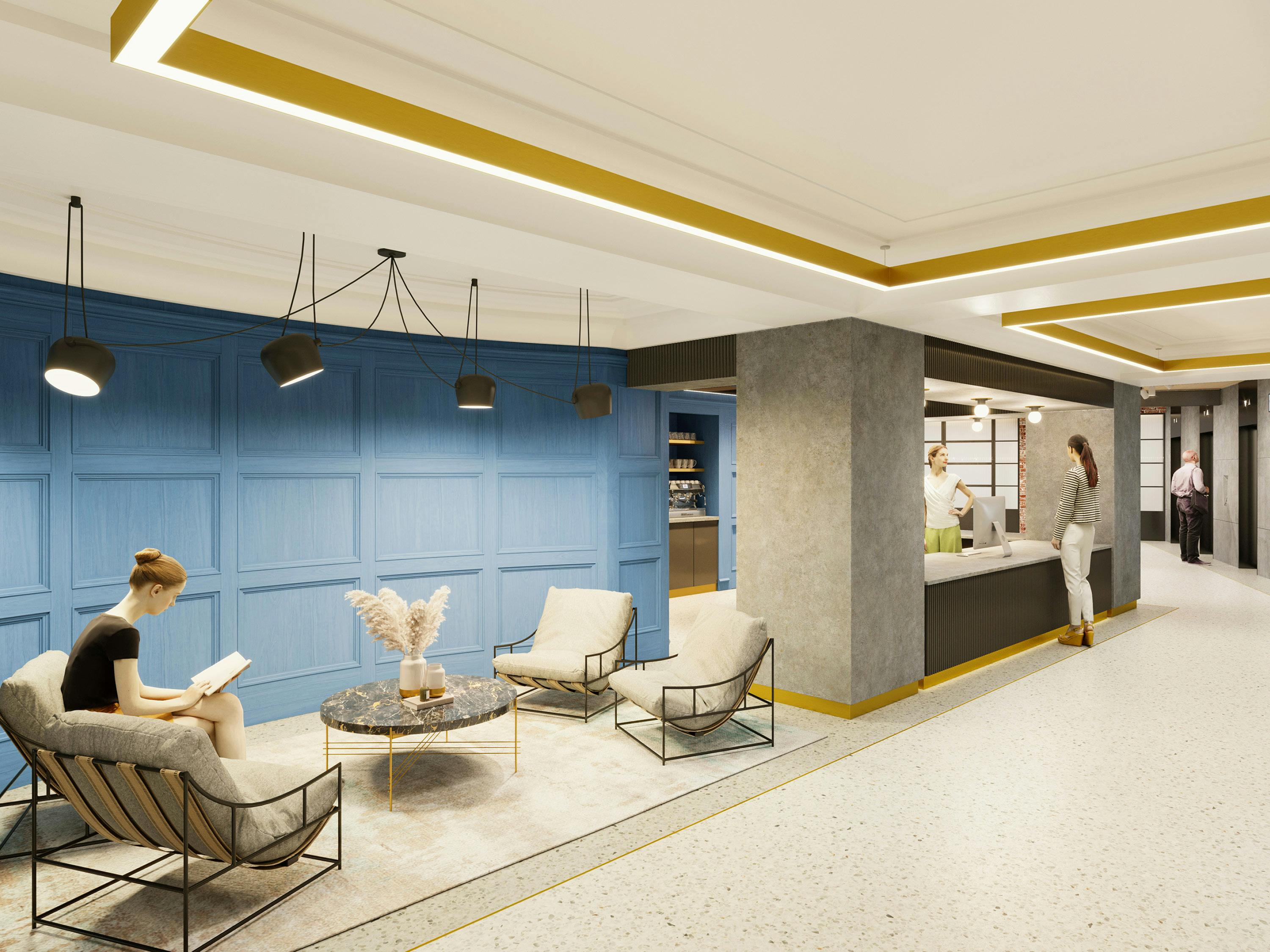 Heritage
Kodak House was built in 1911 as the European headquarters of the Kodak Company, and is one of the earliest examples of a purpose-built office block in London.
People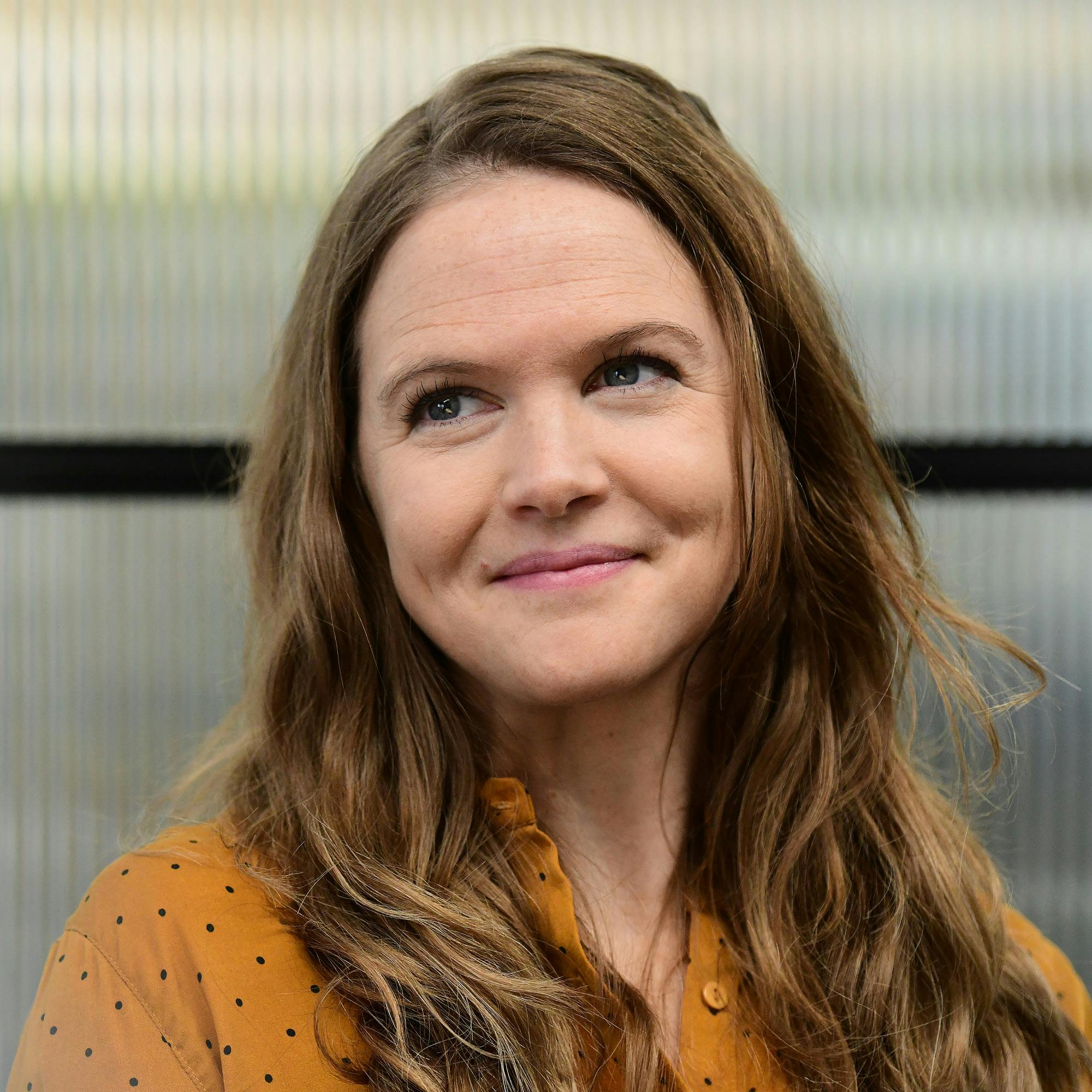 Andrea Cottam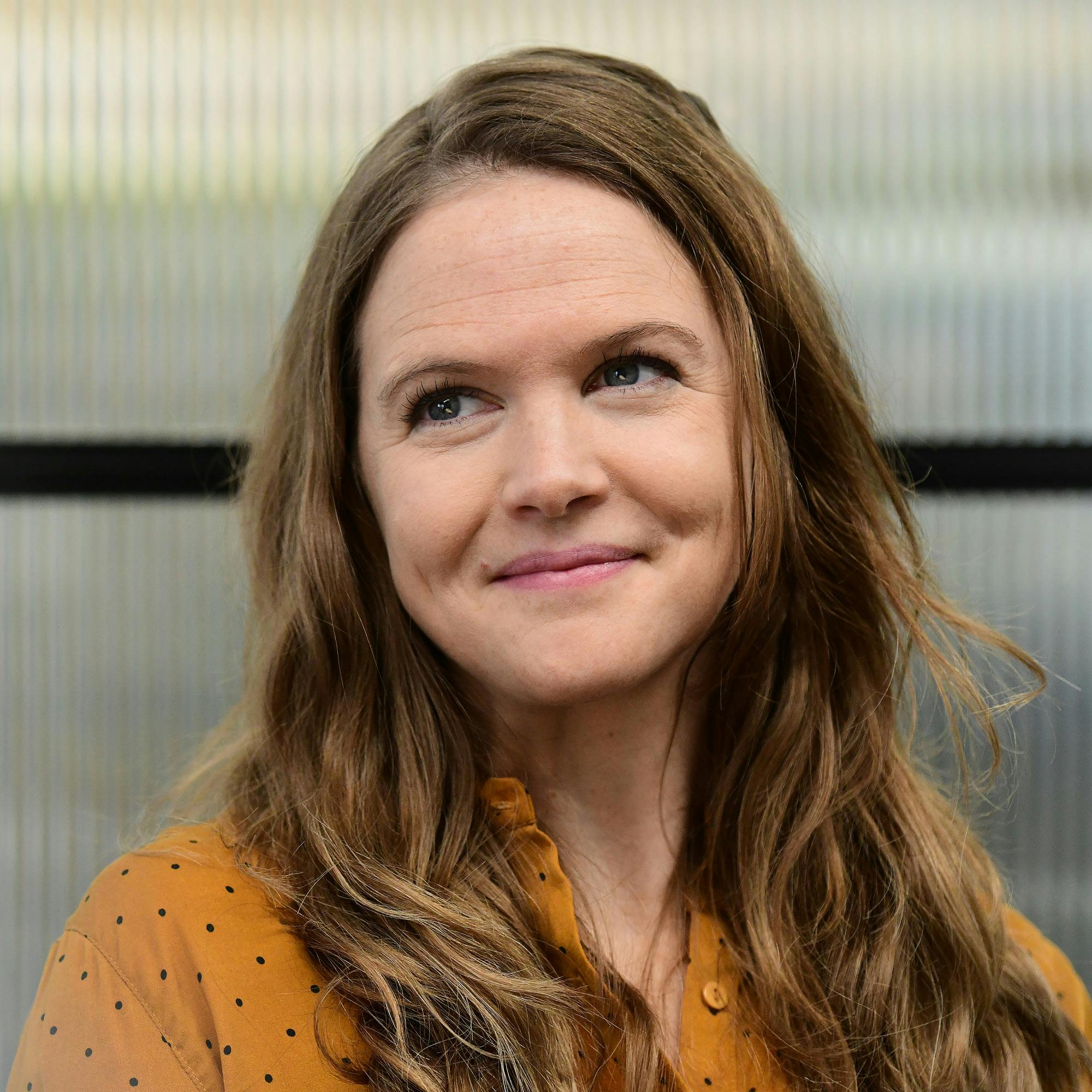 Certification
The building is designed to achieve high sustainability benchmarks with WELL Gold and BREEAM Excellent.