The Michael Palin Centre
The Michael Palin Centre
Clerkenwell
Client: Michael Palin Centre
Location: Clerkenwell, London
Category: Civic
Completed: 2012
The Michael Palin Centre for Stammering Children in Clerkenwell is the only facility of this kind in London. The brief was to deliver a simple yet fully equipped extension that would double the space for speech and language therapy sessions on a small budget of £250,000. The new wing responds to the growing needs of the Centre named after the Monty Python member whose father stammered all his life.
Clinical and institutional environments often have the effect of causing anxiety and stress, emotions that are particularly detrimental to speech and language therapy. Barr Gazetas went beyond a conventional response to a brief by attending parent/child meetings and following every step of the design and construction process to ensure that the best possible space was provided for the young attendees.
The result is a calming space that significantly enriches the therapy process: large windows allow generous amounts of natural light in the interior, acoustic plasterboards make for a quiet environment and a lively colour palette connects with the young users. Air conditioning throughout ensures optimal temperatures for therapy, and a sliding acoustic partition enables the main the room to be triscale for sessions of different sizes. Barr Gazetas aimed to deliver an effective design that honours the international reputation of the Centre.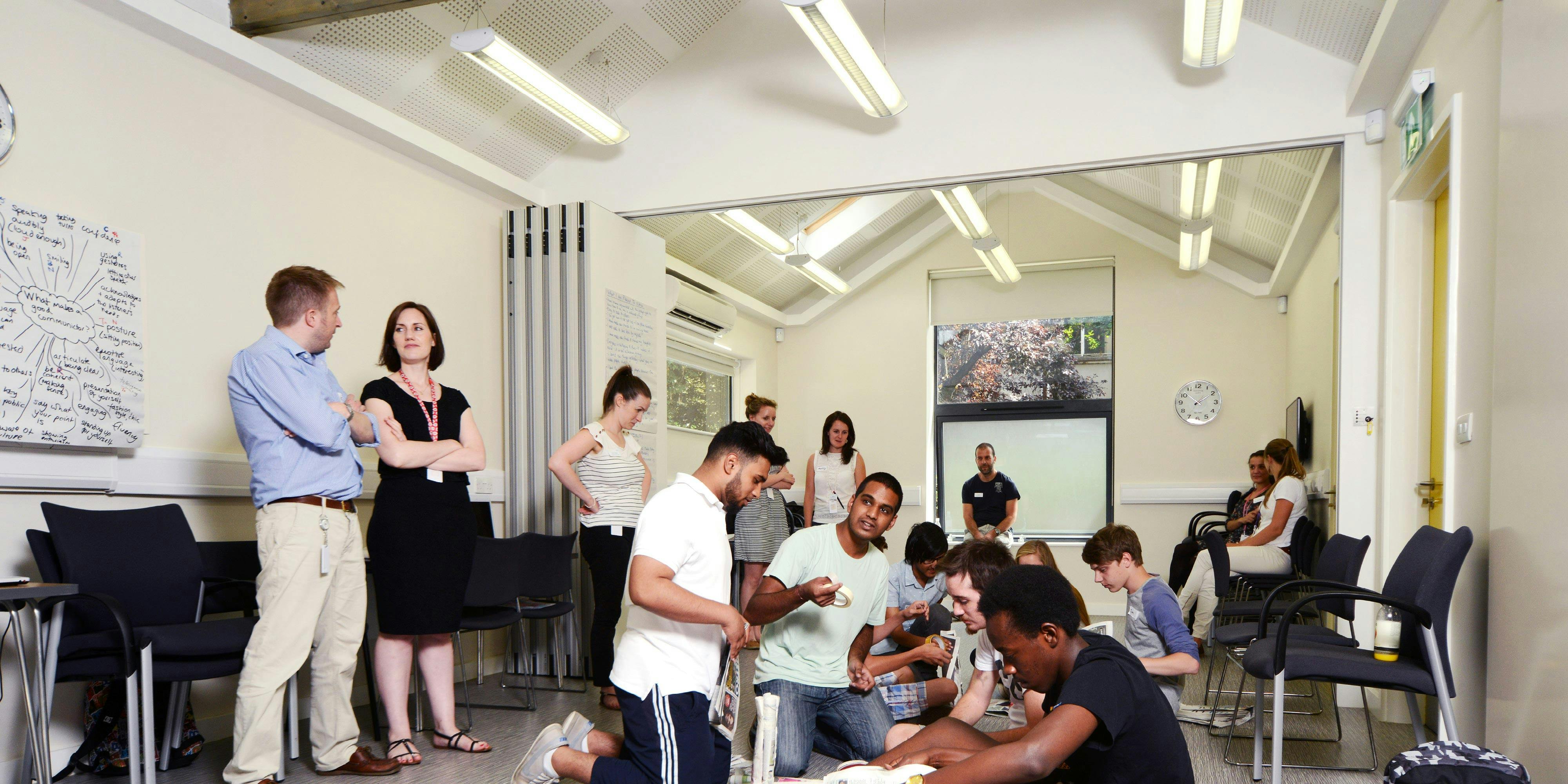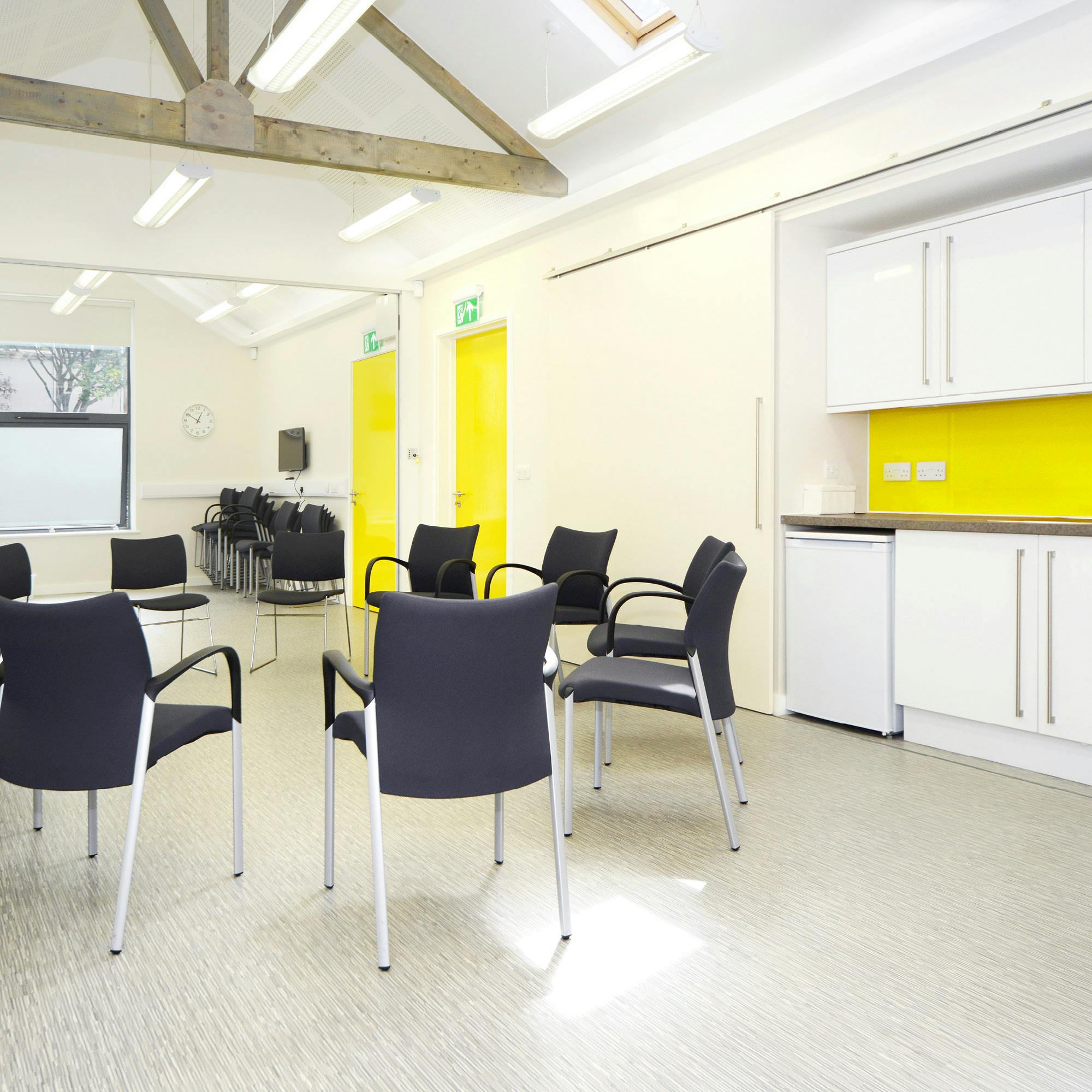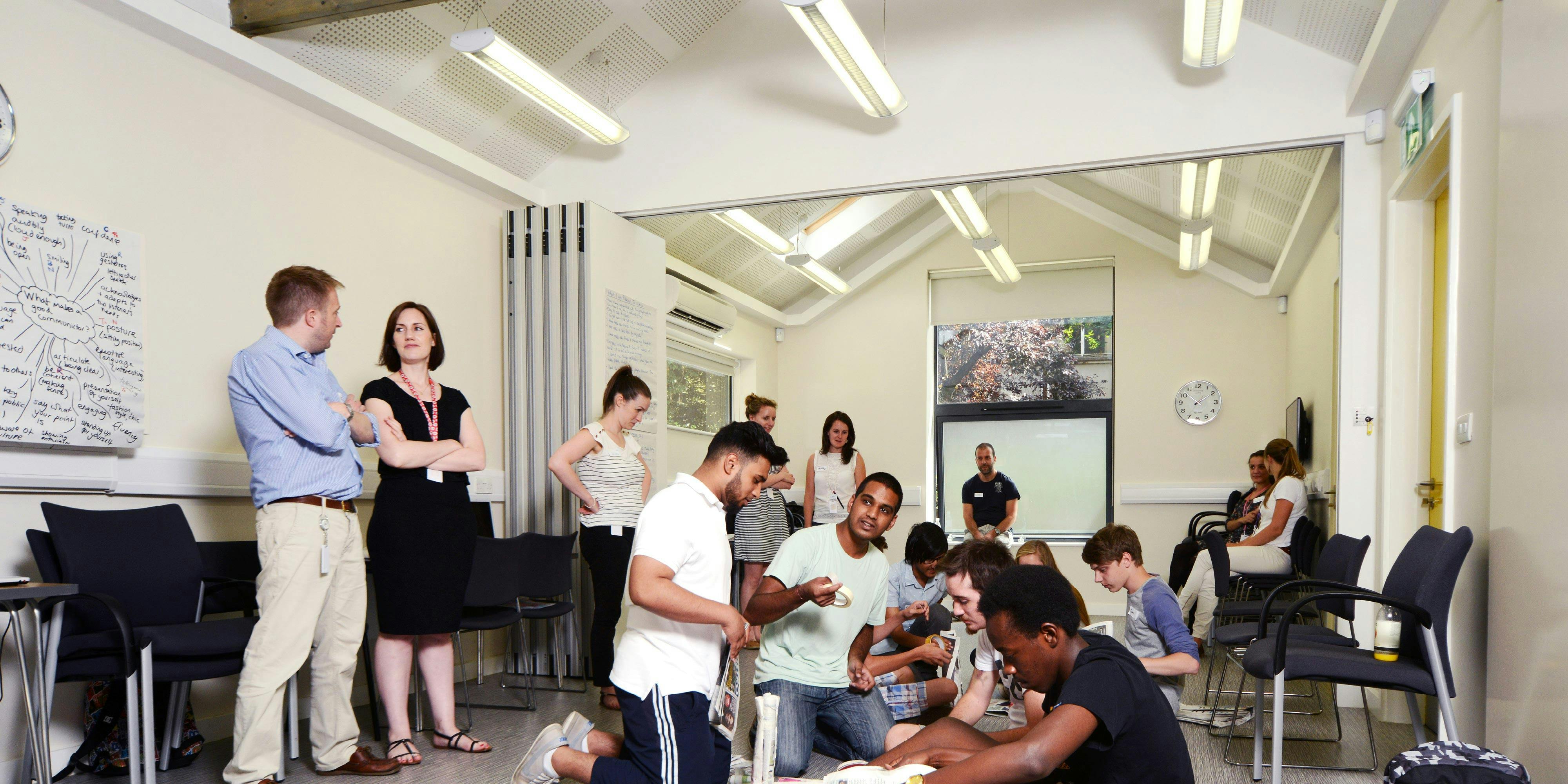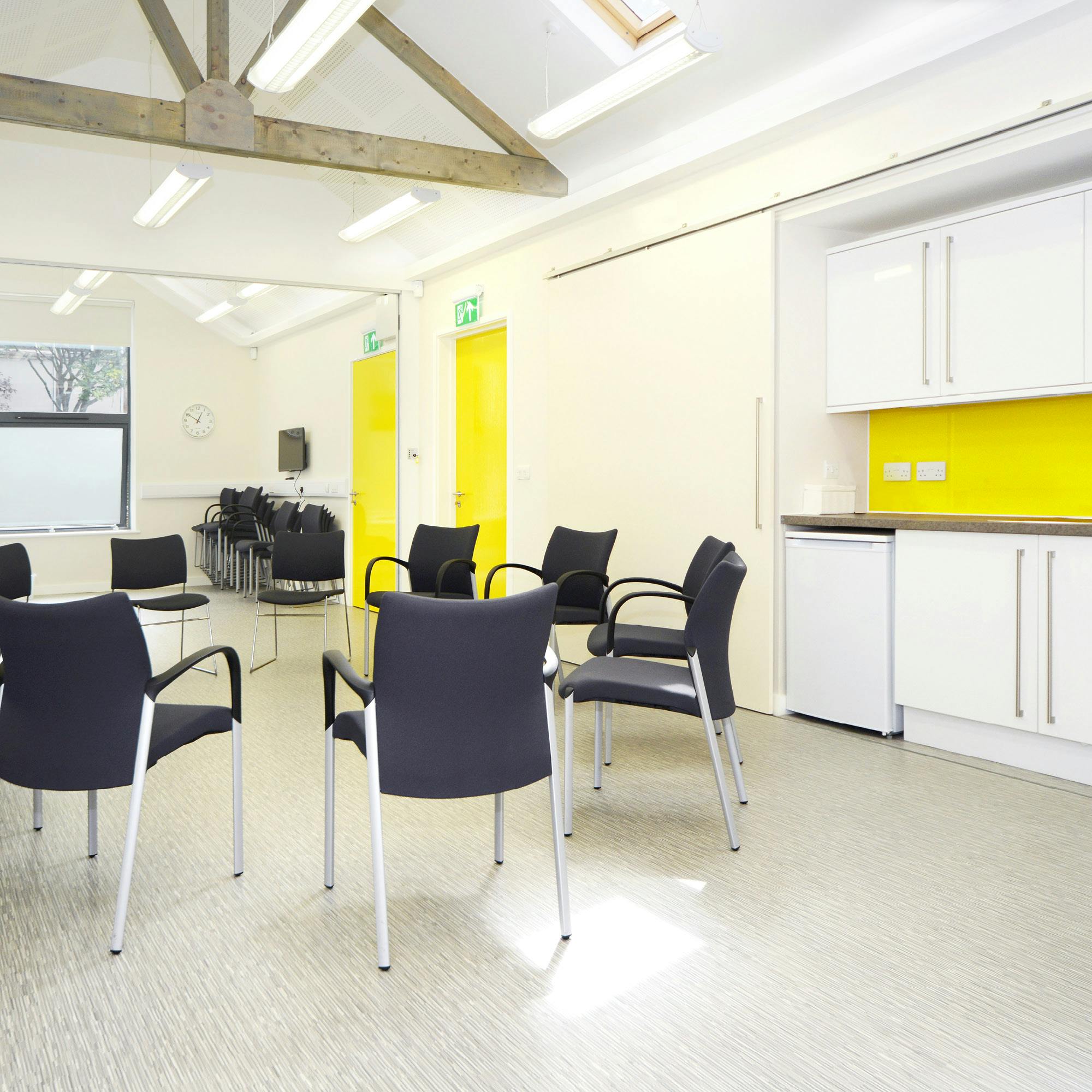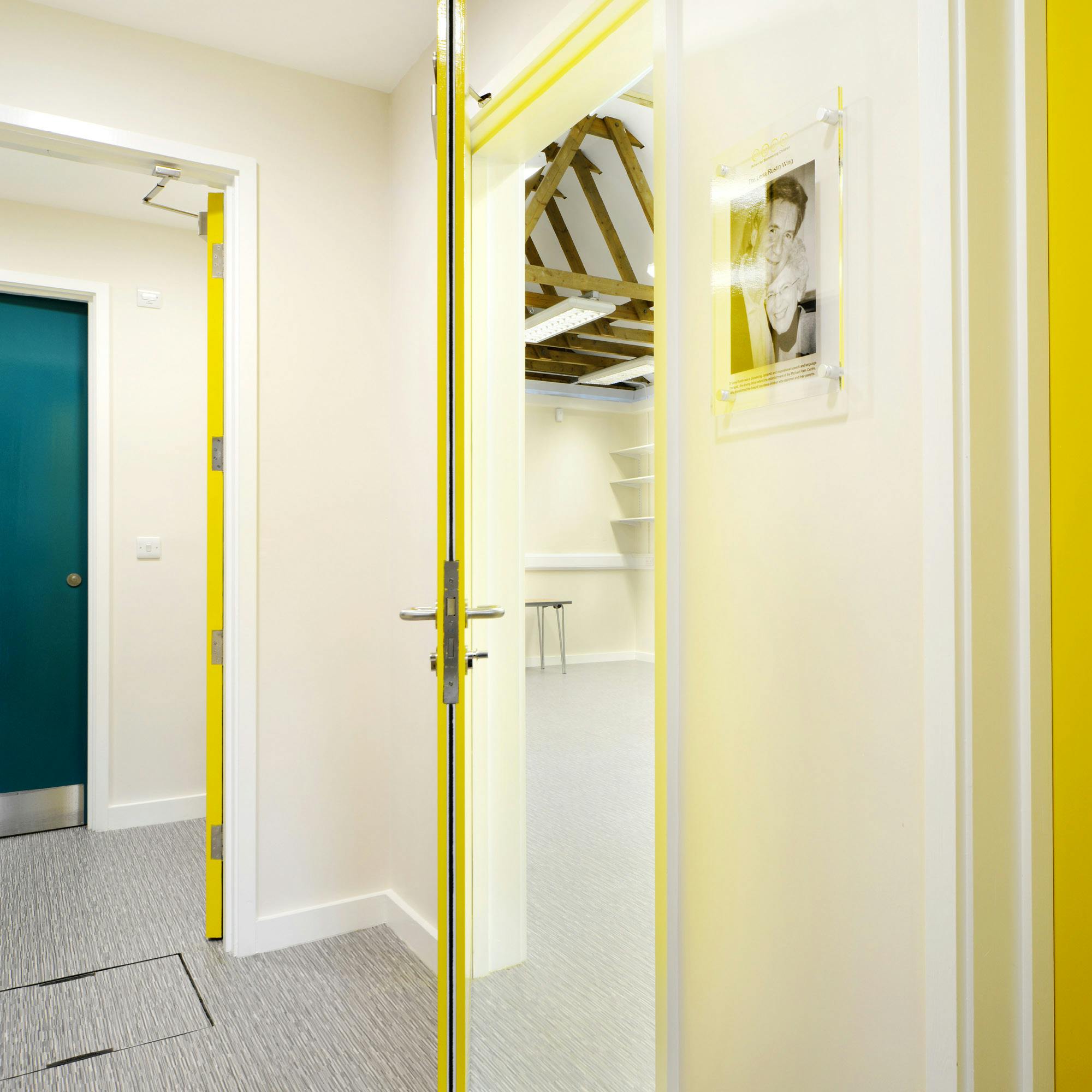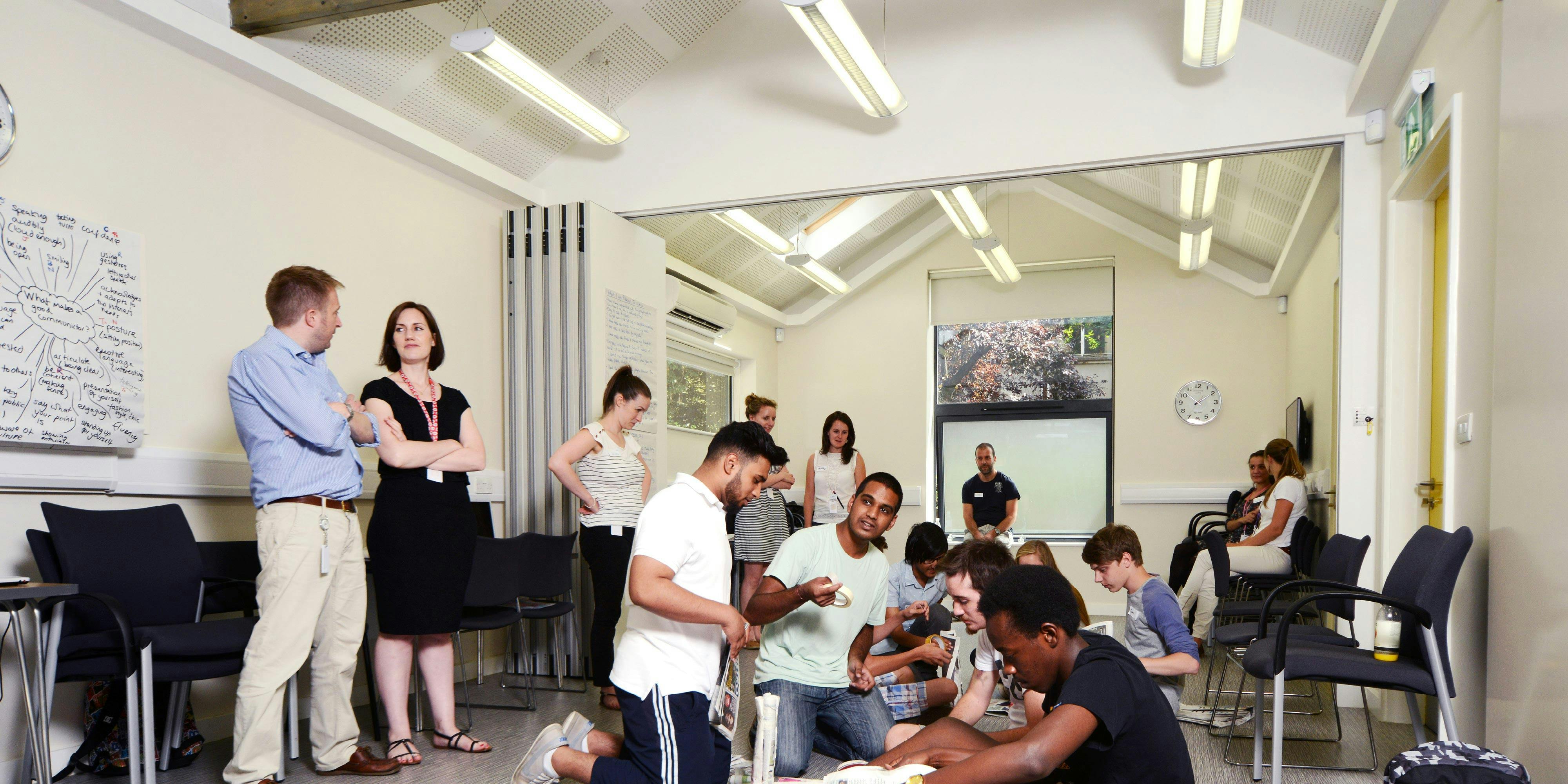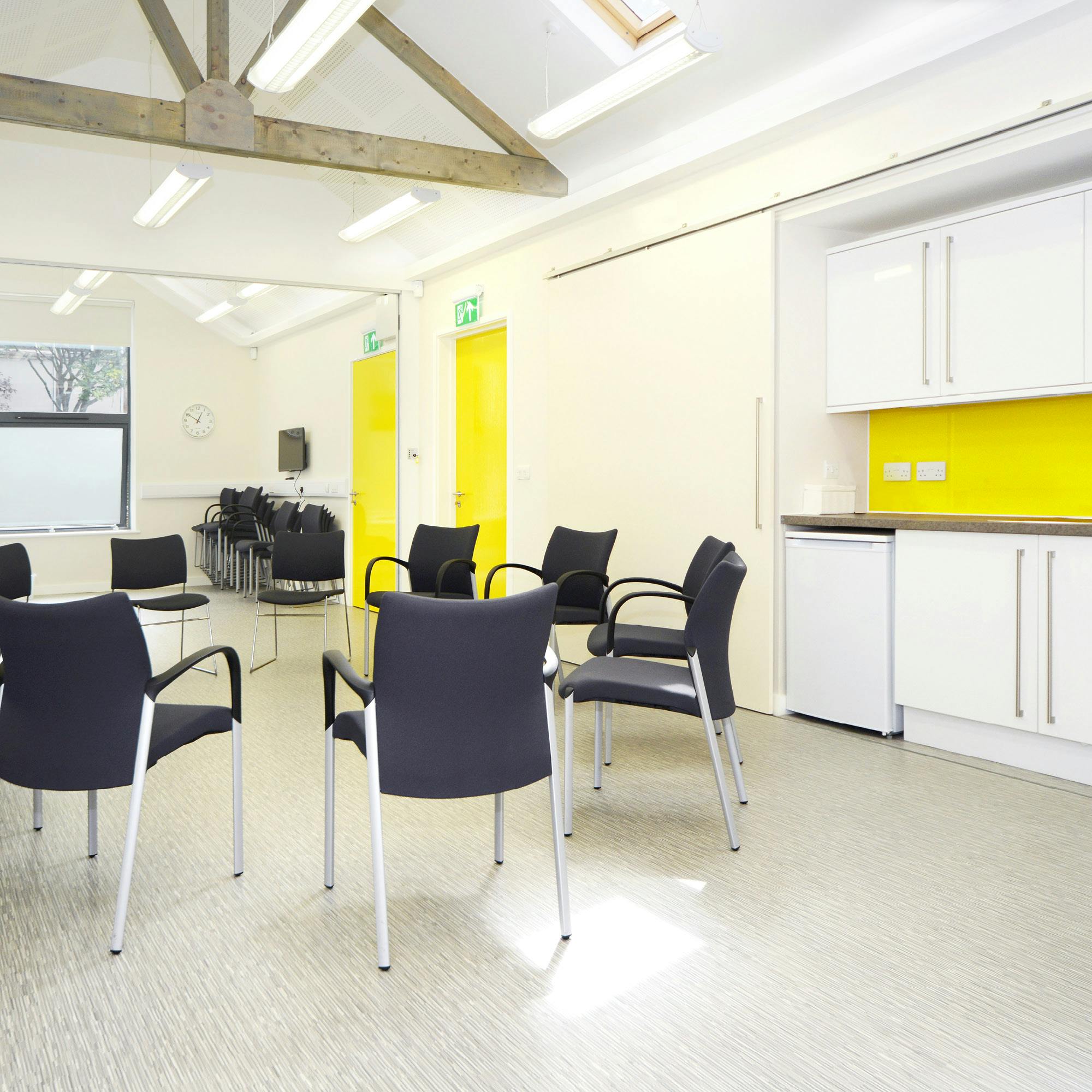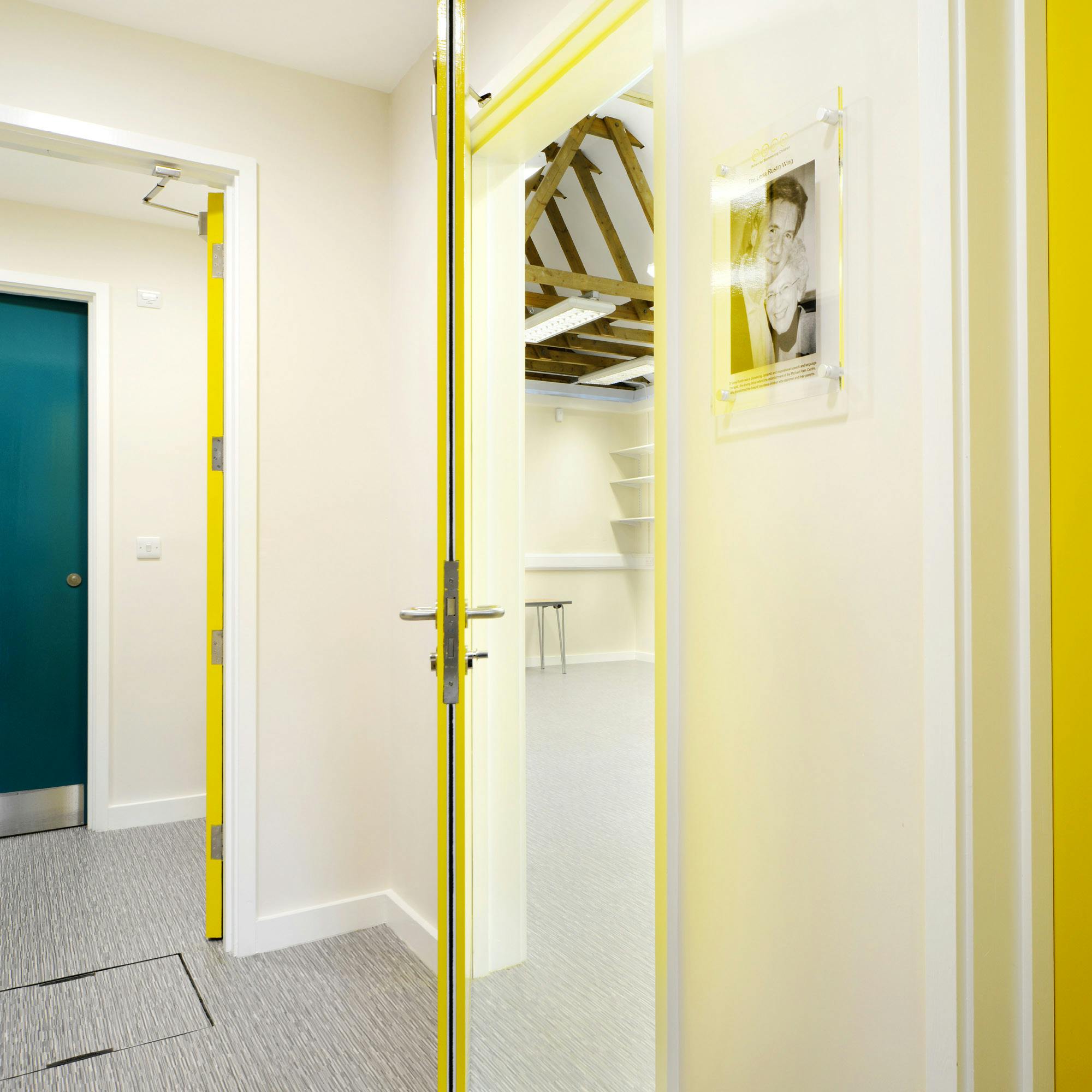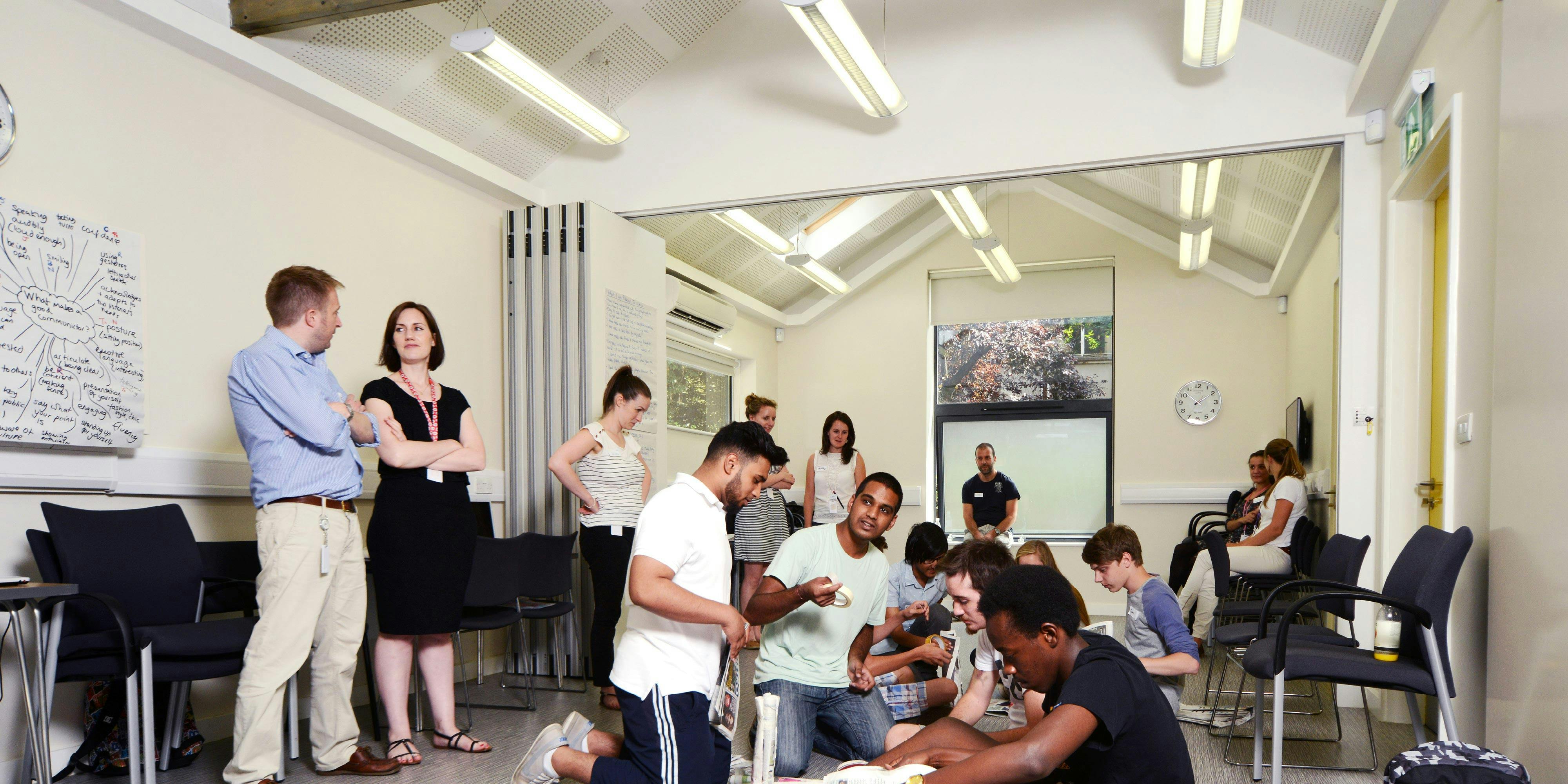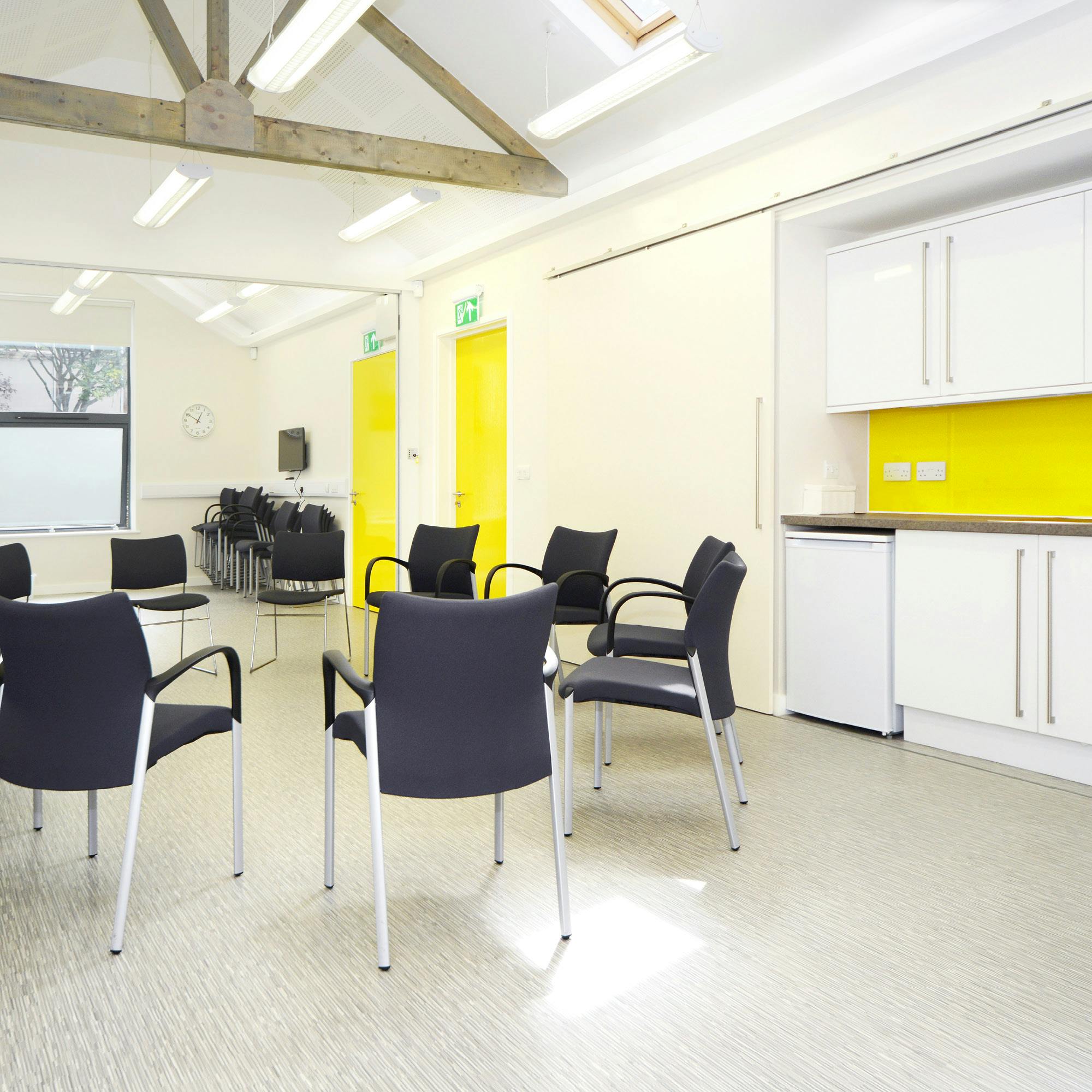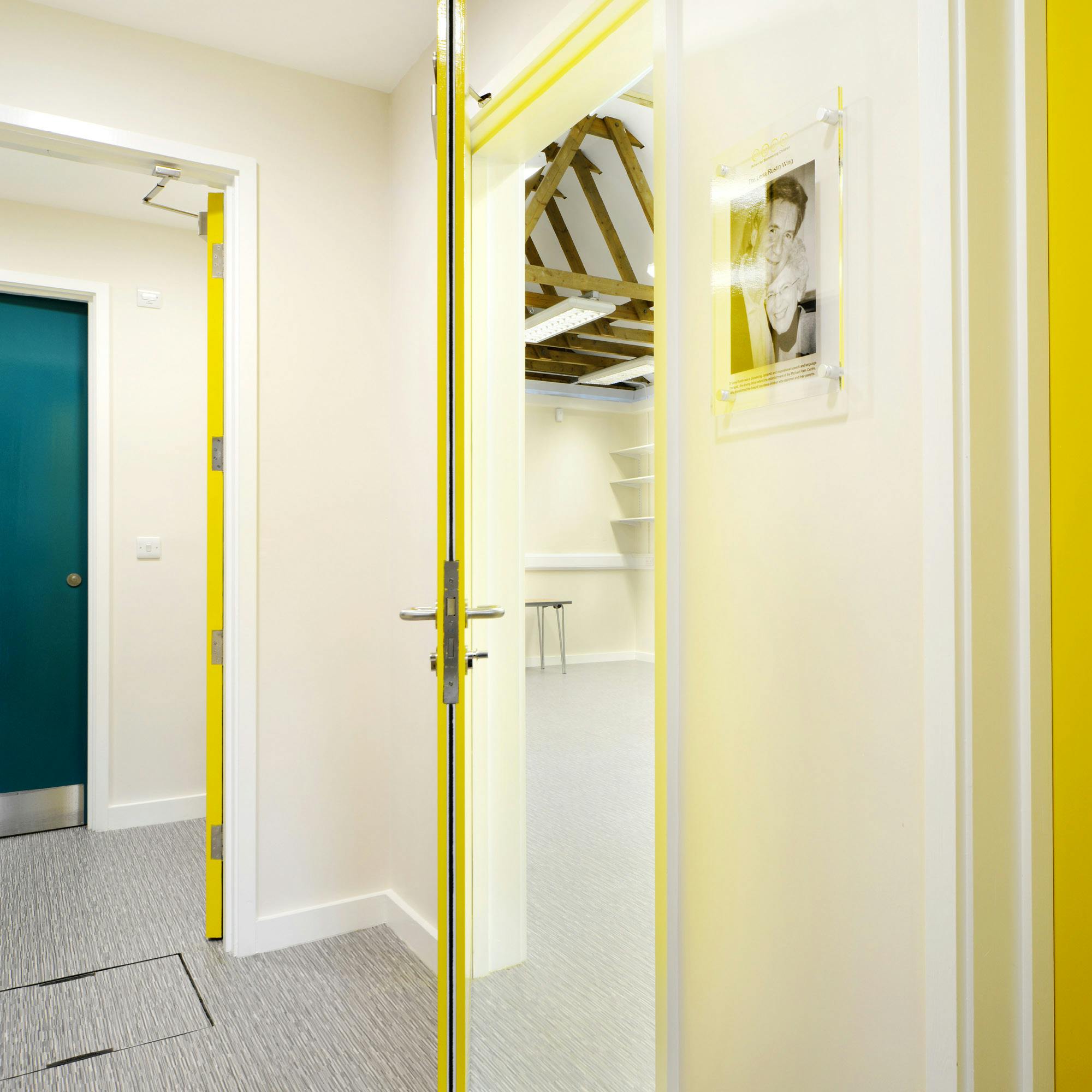 People
Jon Eaglesham