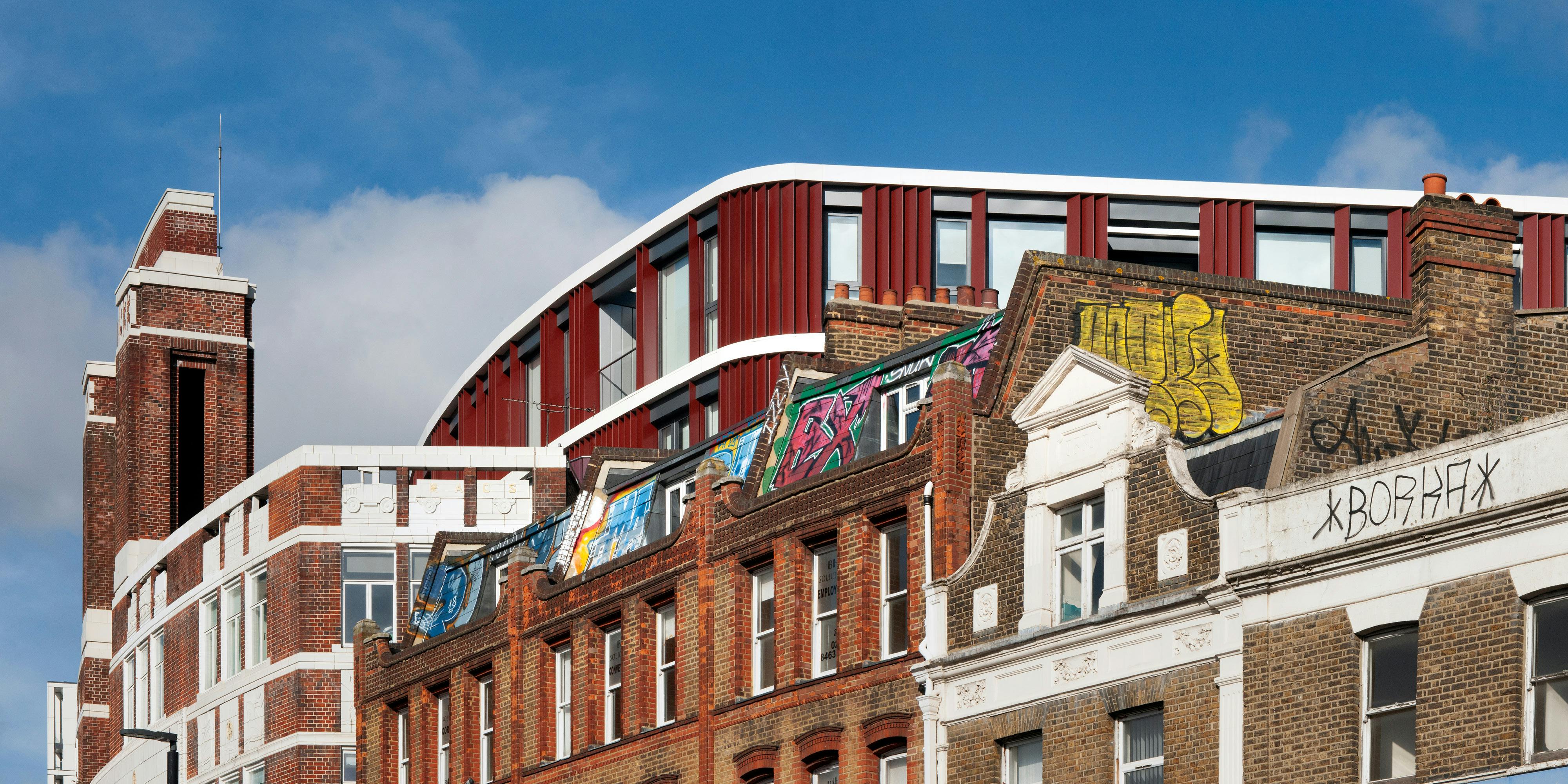 The mixed use scheme comprises 56 residential apartments over two existing floors and within the new two storey roof extension, plus first floor office space, ground and lower floor commercial units. Tower House remained in occupation throughout construction and, coupled with the constraints of working with a neglected listed building, this was one of our most complex creative re-use projects to date.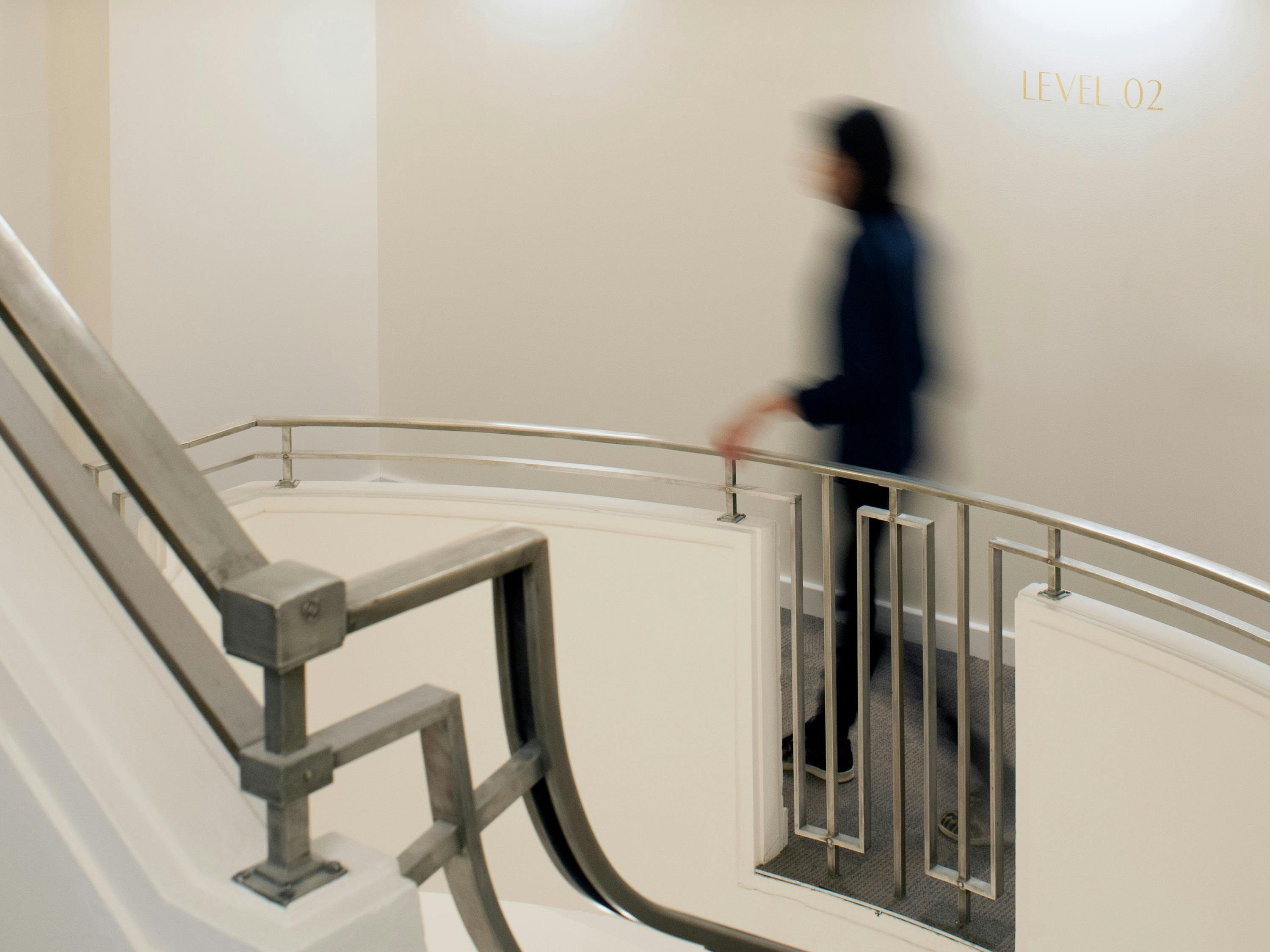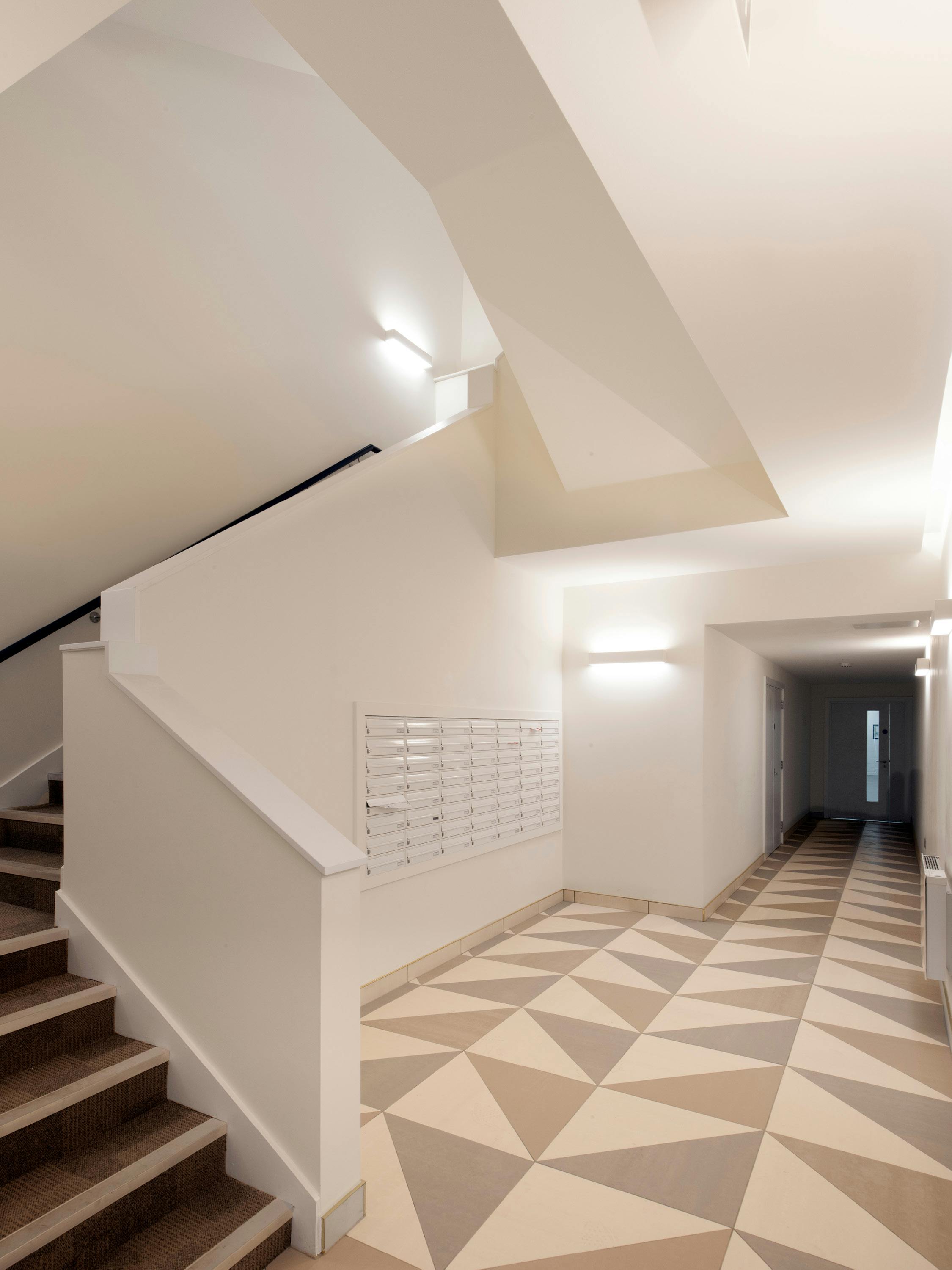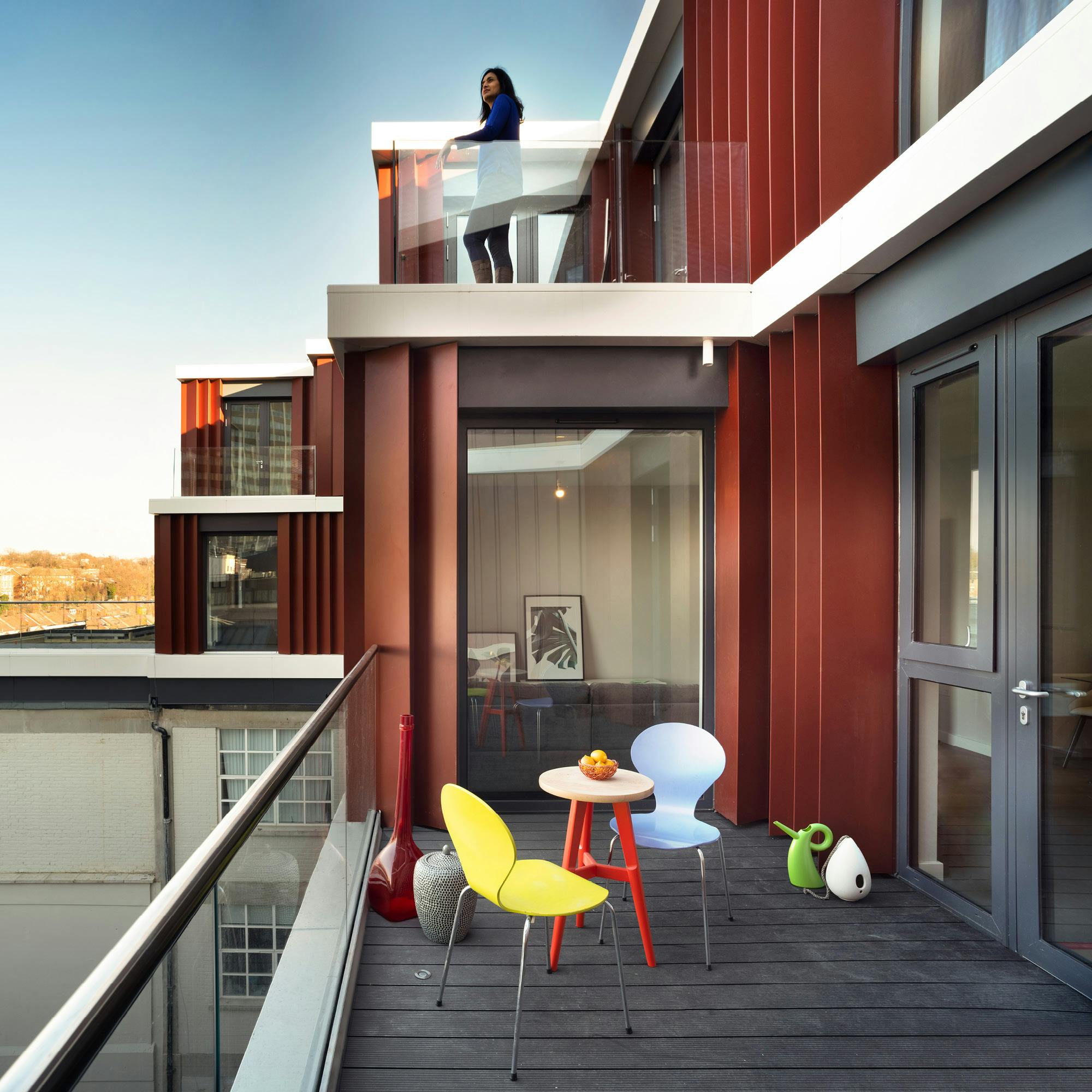 Tower House has a distinctive curved façade topped with a 9.5m highly visible decorative brick tower. We worked very closely with the local authority to ensure the massing and design of the new extension would not overpower these original dominant features. The two storey roof extension sits behind the tower and follows the curve of the building, with a pleated aluminium façade that echoes and complements the Art Deco proportions and lines.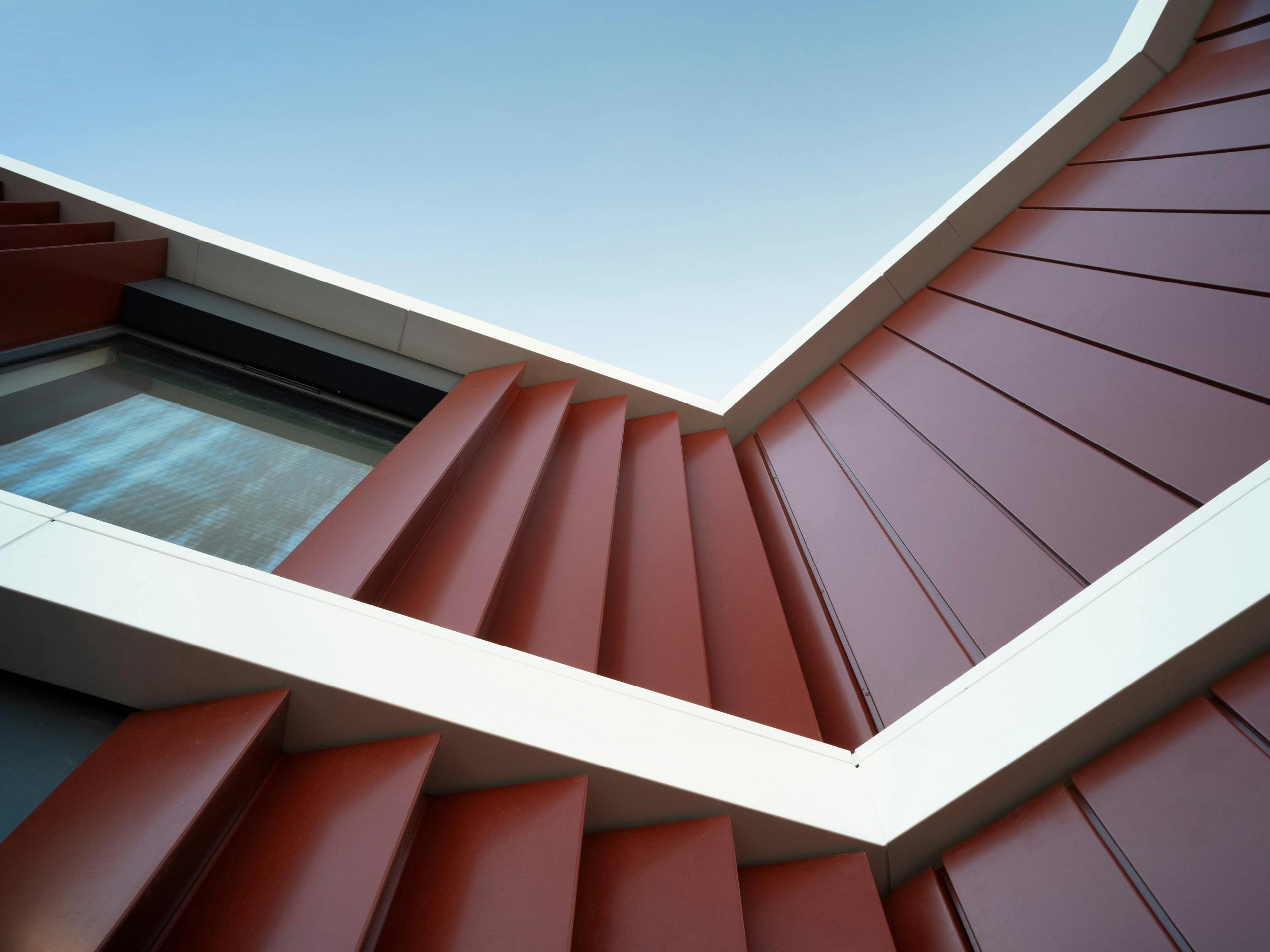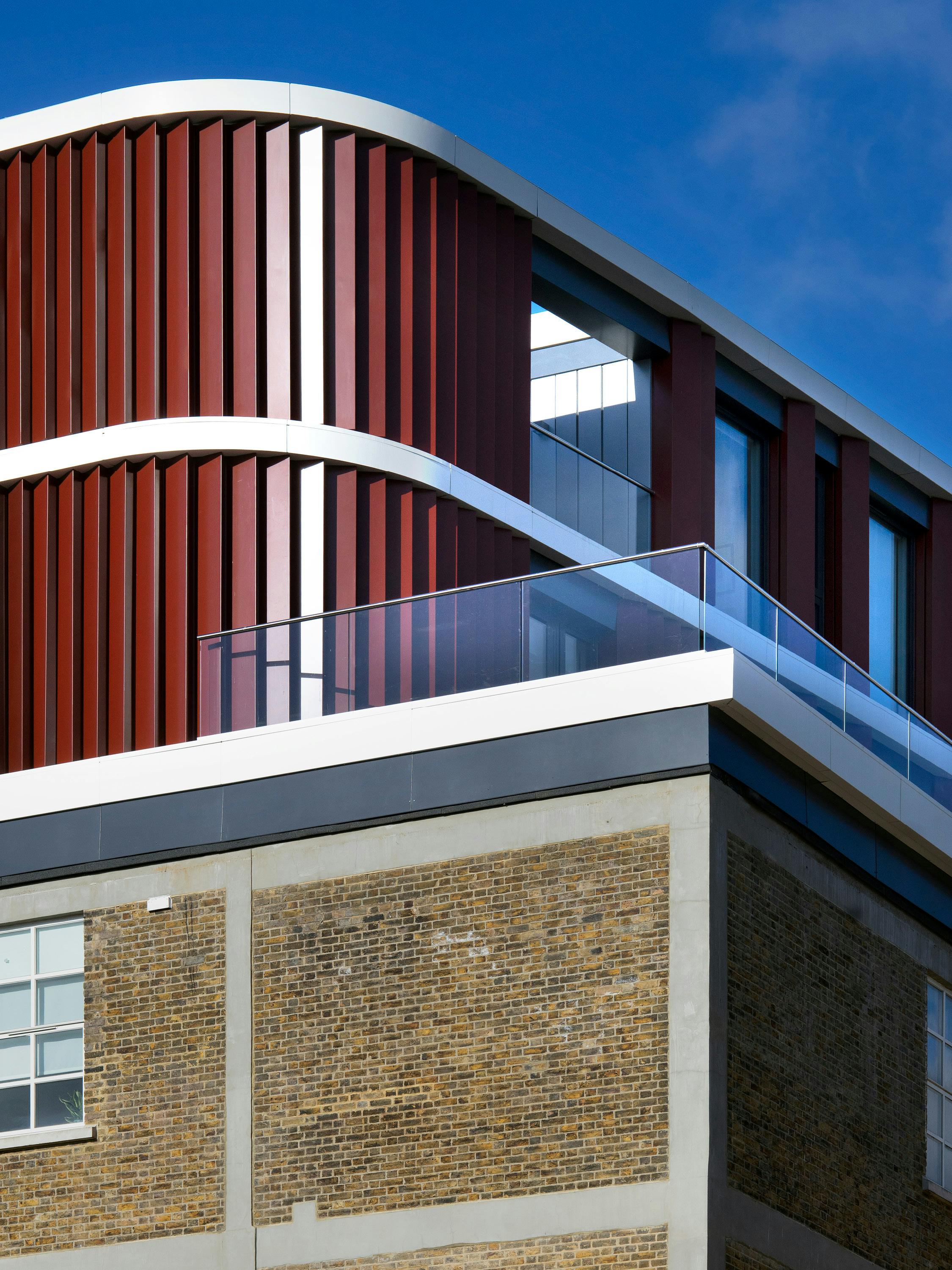 People
Manisha Bhavsar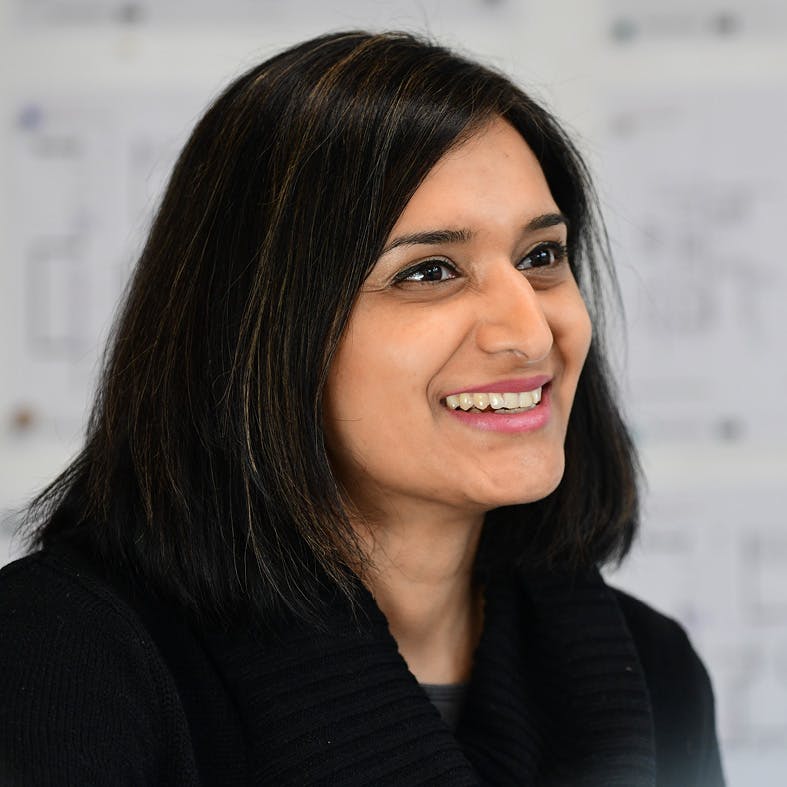 Sustainability
Originally considered as a façade retention scheme, instead we reused the substantial floorplates and structure. Coupled with the use of light gauge steel for the roof extension, we devised the lowest possible carbon solution for the site.
Heritage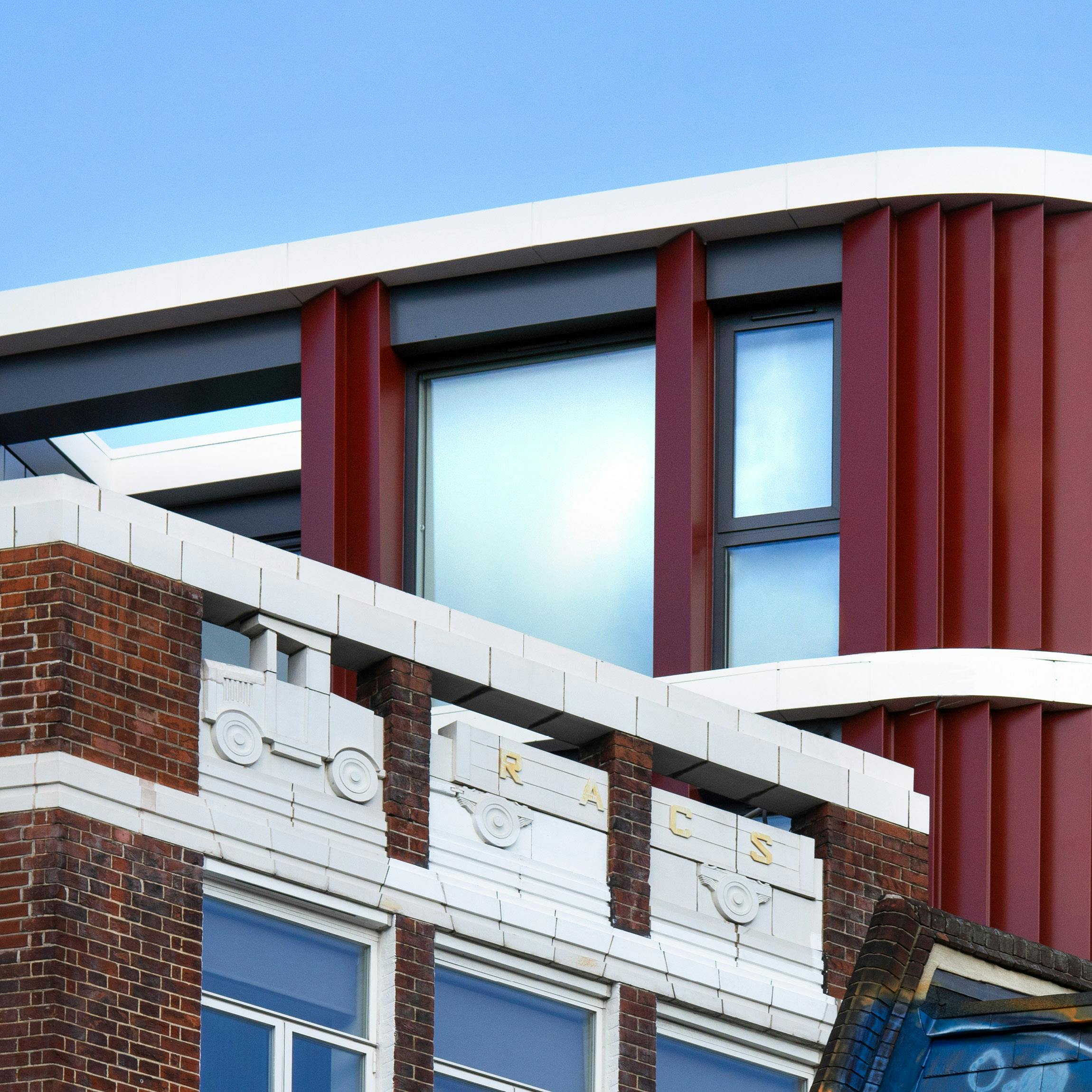 Façade Restoration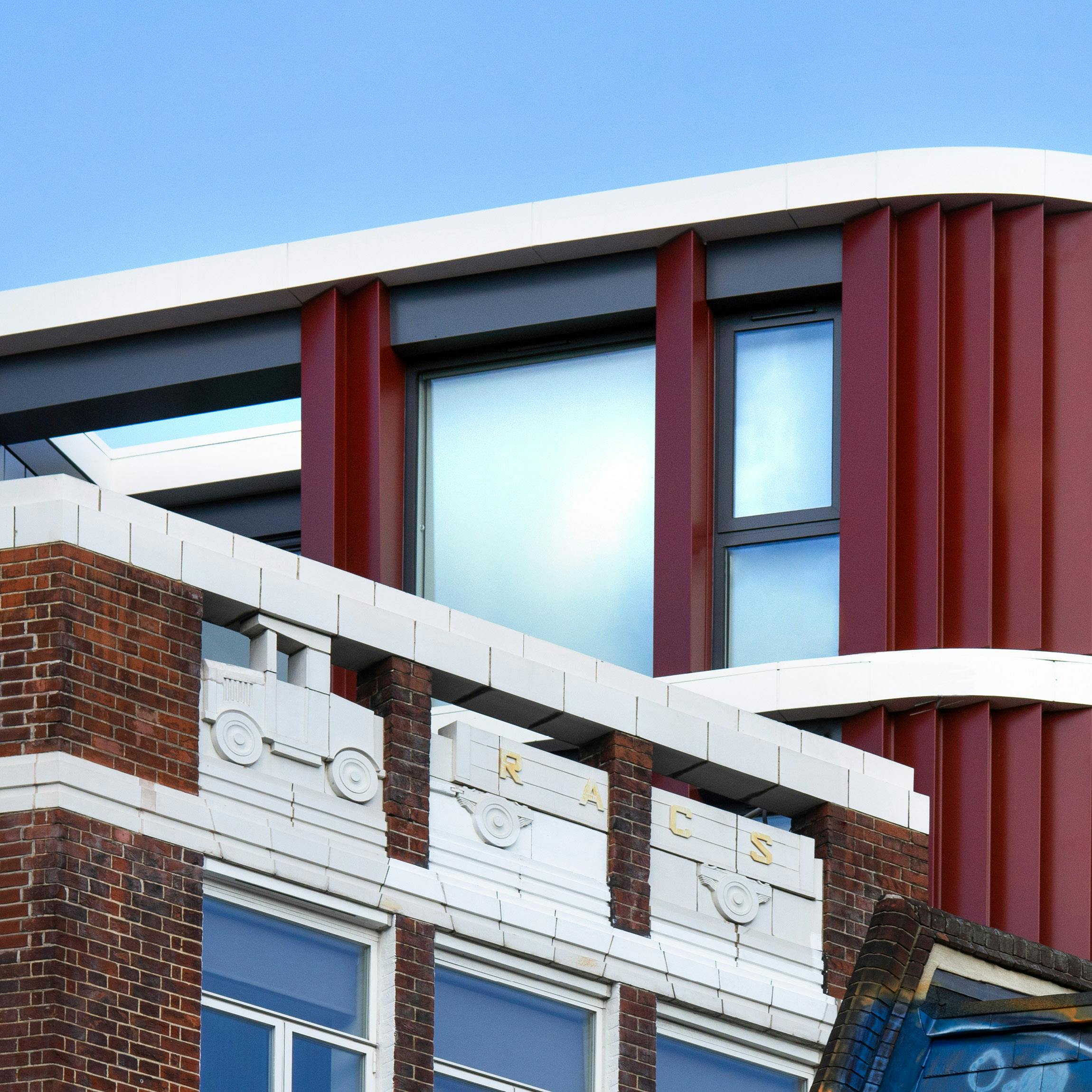 The locally listed façade was in poor repair. We carried out a sensitive restoration programme to the original Faience tiles, and a series of unique historic relief panel illustrations of ocean liners, trains, and lorries bringing goods to the department store.
Internally we took advantage of the original height of the department store floors to create spaces that celebrate the building's heritage, with excellent natural light and views. Externally we designed quality outdoor space for every residential apartment through inset balconies that don't interrupt the roof extension form, plus a substantial green roof space in the set back area behind the tower with dramatic views to the London skyline beyond.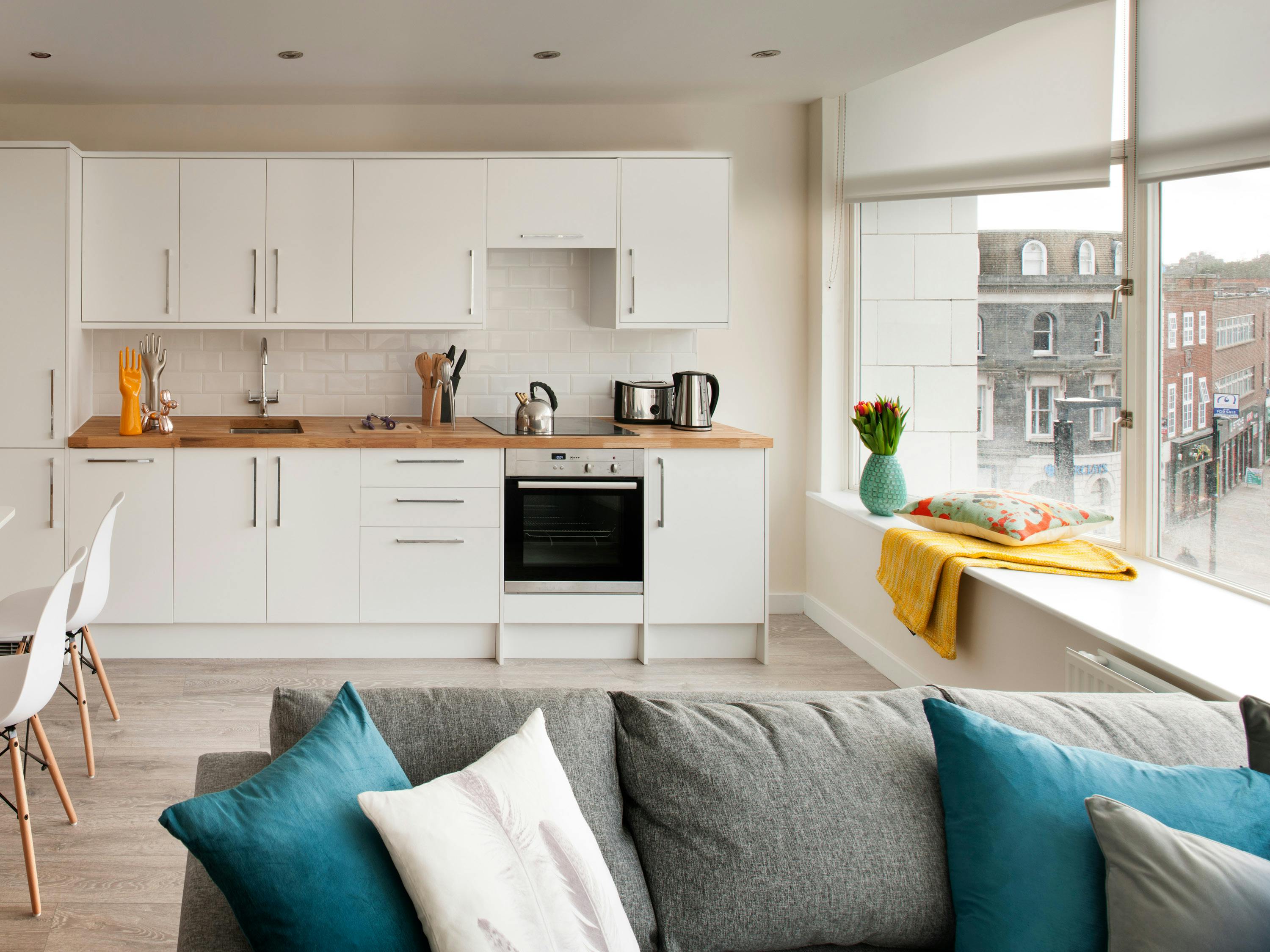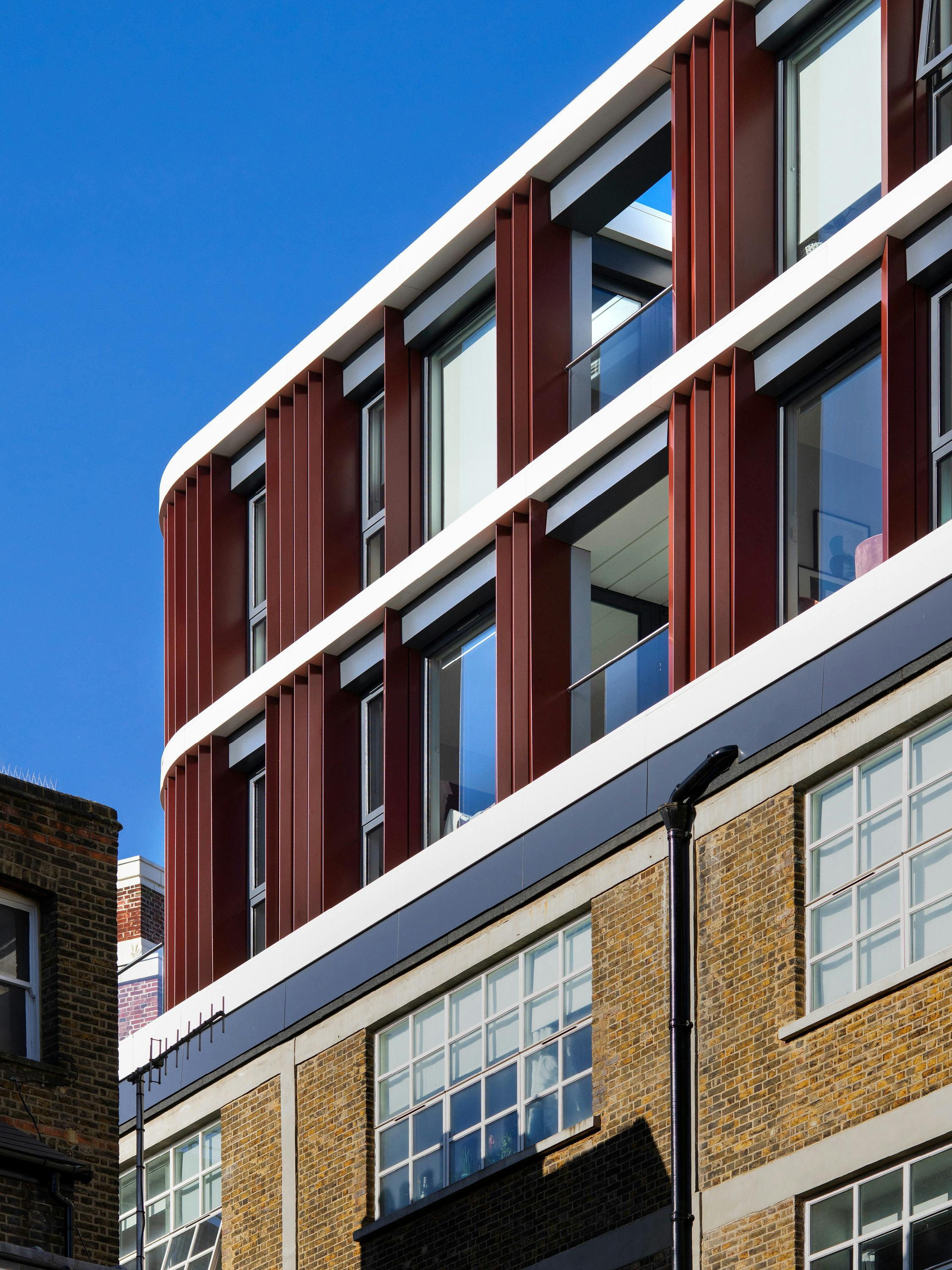 "Department store closure has accelerated in recent years and their future looks bleak. Their building size is often important to the vitality of the High Street, so it will be essential to adapt redundant stores in a way that does justice to their prominence. Our design for Tower House creates a vibrant mix of uses and reinstates the building's landmark status by delivering a reinvigorated street presence."
Tom Lacey, Director, Barr Gazetas