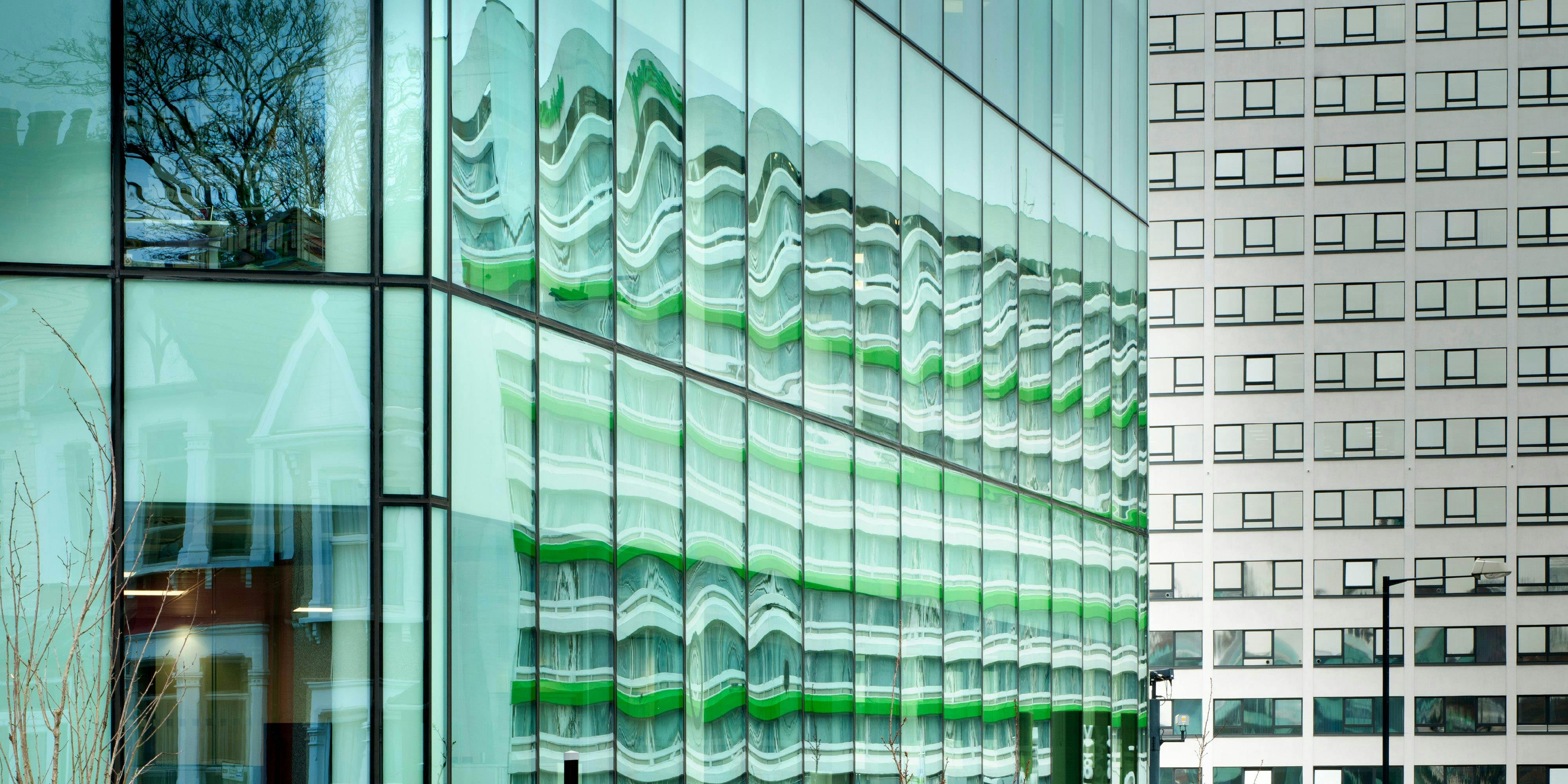 The efficient core layout features the open main staircase which is positioned against the external façade to add verticality to the otherwise horizontal façade. The stair core allows light to permeate down to the dynamic corner entrance lobby which sits underneath the curved glass corner of the building.
The office spaces are largely uncluttered and column free. A meeting space is provided on each level to make best use of the dramatic corner space. The floors are a combination of cellular and open plan offices featuring LED lighting and efficient air conditioning with automated, zoned controls. The finish of the spaces is softened through the use of leather and walnut in the meeting spaces.
The site slopes over 3 metres from front to back but the change in level has been embraced to provide both external and internal, undercroft car parking and cycle parking including electric charging points. At the front of the building, again using the change of level, a basement was excavated that now provides welfare, storage and service areas. The roofspace features a green roof and photovoltaic panels which power some of the building's electrical services.